Chargers.com is chatting with every Bolts assistant coach this offseason. Up next? Derrick Foster
Before we get into football, I see you have Kobe Bryant's book — "The Mamba Mentality: How I Play" — on your desk. What lessons have you taken from that?
"So I didn't grow up a big Kobe fan but I always respected his game. Just his mindset and how he approached the game, I've always admired that. My all-time favorite player is Michael Jordan. It's just how they go about their work and their training and their competitive edge. I've always been intrigued by that."
I also see a family photo on your desk. Tell me about your family.
"I have a daughter who will be three in October and then my son is four. My wife, we'll be married nine years in July. We met back at Valdosta State, where I first got my coaching start. That's my little family."
How much do you love being a dad?
"It's one of the most important things in my life. I have my spiritual beliefs, but right underneath that is family. I come from a small rural area but I come from a large family. We'd always get together for cookouts and family reunions. It's different for my kids because I'm coaching and on the move, but anytime we get to try and spend time with family, we do that. It's important for them to see family and the example that me and their mom set every day."
You spent 10 years as a college coach before coming to the NFL. What's the biggest difference between the two levels?
"Time, for sure. The offseasons are a lot different, there's just a lot more traveling in college. In the NFL, you have a whole scouting department. In college, you are the scouting department and the coach. I did really enjoy my time in college ball and was lucky to work for head coaches who also valued family time and all that."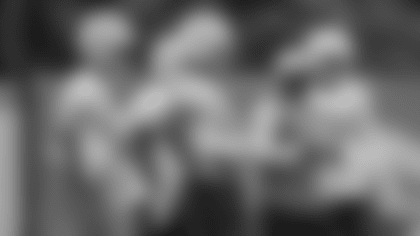 The Chargers hired Kellen Moore as the offensive coordinator this offseason. What have the past few months been like with him?
"Just building a relationship with him. Football is a fluid business and you're not always going to work with the same people you came into the building with. You've got to develop a relationship with whoever is here and build that trust so they can count on you to do your job. I'd never worked with Kellen, but it's been really good getting to know him and learning how he thinks and processes and wants things done. I want him to know the running backs are where they're supposed to be and doing what they're supposed to do."
You played running back in college at Southwest Baptist University. How do you bring that experience to the running back room?
"Well, the highest level I played was college, so it's different than being in the NFL. I try to use a lot of examples of my process. We constantly talk about — before we get to the Xs and Os — it's more about life lessons. Then we get into ball. I grew up in an Air Raid, no huddle system and there was no such thing as a fullback. But it's mostly about your preparation and what you're doing in the offseason, what you're doing when you're not in the building. It's all about trying to get better and create an atmosphere where they feel great about coming in the building. I want them to come in here eager to learn and come out to the field and work. There's a culture in the room we're trying to create and I try to exemplify that."
Something I've always been curious about … how much faster do gaps close in the NFL compared to college? It seems like a 10-yard run in college is only a 3-yard run in the NFL.
"That's a fair assessment and the game obviously changes as you get higher. I remember my first snap in college football, I was like, 'Holy smokes, these guys are running.' But it's not even how fast they run, it's how fast they process the play to get there faster. If you're a 4.5 guy and you're faster than a linebacker in a straight line, but the linebacker can process the play a whole lot faster than a running back. When I teach our guys, it's about how fast we can process the play and stress those points of coaching to make sure when that gap does open, we can run through it."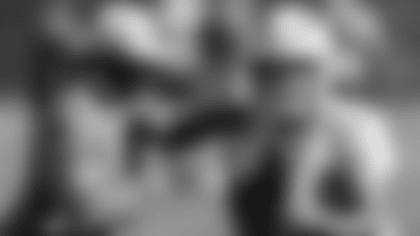 You've been with Austin Ekeler for a couple years now. What do you appreciate about his game?
"Austin has a mindset of he's very competitive and likes to challenge himself. He doesn't like anything easy. He likes to push himself, which I appreciate, and his work ethic, his leadership. His story is an incredible story that he can tell to anybody once the game is done for. He came from a Division 2 school, him and I kind of share that relationship there like, 'We're both small town, small school guys.' When we get in training camp, I have him talk to the rookies about his process and how he made the team, which was solely based off special teams. He got an opportunity, got a carry or two in a preseason game and made the best of it. He made a real big name for himself on special teams. That part about him I appreciate the most because I feel like I know his level of standard that he holds himself to. He knows if it ever deviates from that, sometimes you don't even have to say anything, he self-corrects. He's a self-correct guy and he's very hard on himself to the point sometimes I'll say, 'Take it easy, take a deep breath, relax and get back in it.' But that's not how he's wired, which is the best part about Austin's edge. That's part of his edge is that personality, that chip on his shoulder because that's how he plays. I'll tell you, I can't get enough of him. He's the leader and he leads by example and that's the biggest thing. He and I talk about it all the time, his mental mindset and how he approaches things is what I appreciate the most."
Do you think Joshua Kelley is ready to take the next step in his career?
"I do. JK has developed in the last three years. I can see different changes in him from Year 1 when I got here to now. Even in our group meetings now, a question is asked and JK is on it. He has the answer whereas in the past, he may have been a little bit hesitant to give that answer. I think the game is slowing down for him and he's recognizing where he needs to improve at as well. He's a guy who takes a lot of pride in his work off the field, too, in terms of his work ethic. I think that can't go unnoticed like when he made the transition in his third year in his weight and he got stronger and things of that nature. He takes pride in that and knowing what to do. And then growing in his role on special teams and helping his team out as best as possible. To answer your question, I definitely do think that he's taking the steps in the right direction to get over that, to take it to another level. I think we'll get an opportunity to really witness that as he continues to grow in his role."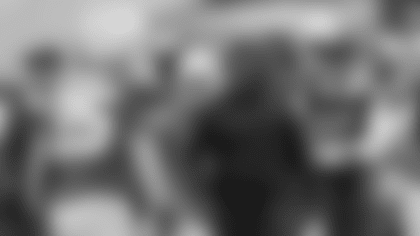 A lot of fans are excited about what Isaiah Spiller can do this year. Where do you see him right now?
"He's grown, too, he's developed. When I first met this guy he had that baby face, no facial hair, he came into camp as the youngest player in the NFL at 20 years old. He's one of the youngest players coming into the NFL. I know two of his former running back coaches. I called both of them and asked them about him and they both gave me their feedback on him. We kind of have the similar beliefs when it comes to coaching running backs in terms of toughness, finishing trough contact and things of that nature. I think he's taken a step in terms of his professionalism on how he's going to approach day to day. When you're a rookie you hear about it and they tell you about it, but you've never done it. Your nutrition routine, your weightlifting routine, your film study routine and things of that nature, what you are going to do with your free time. I think he's starting to learn what to do with all that time and how to approach his day to day. I think this offseason he did a really good job of doing what he needs to do to come in OTAs ready to go. Mentally, he's sharp, got a really good character about himself, his attitude is always positive and he has this quiet demeanor sometimes where he won't say a whole lot, but you get around him, get to know him, he'll open up a little bit and he's a different person. He's a competitor, he wants to compete, he really wants to be better. Just because he's standing over there quiet doesn't mean he's this non-competitive type of person. No, he hates when he messes up, he wants to correct those mistakes, he wants to get better. I can just see him continue to grow at this level."
You mentioned above that the college offense you played in didn't have a fullback. You have one here in Zander Horvath. What impressed you about his rookie year?
"He's very sharp. He'll laugh at me if I tell you this, but when we talk about guys who study, he comes in the next day and always has a list of questions. What about this play or that play? What if they do this? Do I align here or there? He's usually already ahead of them film study. It means a lot to him. And his toughness, but I think he has a toughness that can also be taken to another level. That's what I appreciate the most about him. He's a thinker and processes things really fast."
Last one, but what are your overall expectations for your group in 2023? There's been a lot of focus this offseason on the running game and trying to get it better than it was a year ago.
"My expectation is to be better than we were last year. But that's broad, because everyone wants that in the big picture. But it starts with creating the habits we need to be successful. It starts with myself and then it trickles down to the players with the standard we set. A lot of times, the runs we missed or runs where there could have been more, it comes from habits we create on the field in individual drills. It's just taking the time to focus on that.
"One of the points we've been honing in on is that we can get better pad level and finishing by falling forward or making sure we have the ball in the correct arm so we can run through an arm tackle. We want to take a two or three-yard gain and turn that into an additional two yards. We've been emphasizing an additional plus-two [yards]. If the offensive line gives you a clean block and four yards, I want to see us double that and get four on your own.
"Of course we want to be a 5.0 yards per carry team or score X number of touchdowns, but first we have to do the little things better than everybody. This game is about fundamentals and who can be more sound than the other person. The rest of it comes from what you've been doing in the weight room, with your nutrition with your body or who's faster or stronger. But my goal is to develop strong habits on the field so we can finish those runs. Going back to Kobe, he had a routine and a mindset. It was simple. Not easy, but simple. You have to work at it. It won't be overnight but it all has to come together like a puzzle. Do simple, better. And then having mental and physical toughness."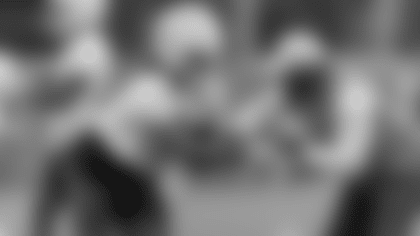 Bolt Up for 2023!
Secure your 2023 Season Ticket Memberships today! Click here to learn more.