Chargers.com is chatting with every Bolts assistant coach this offseason. Up next? John Timu
You were elevated to assistant defensive line coach this offseason. Any added responsibilities with your new title?
"Nothing new in terms of what I've been doing in the past, but it does look good when you're trusted with that responsibility. I appreciate [Head] Coach [Brandon] Staley for that."
What were your first two years like here?
"It was a great learning experience coming in from the University of Washington as a [Graduate Assistant]. Obviously anytime you're a part of the shield it's a pretty special place to be, one that's obviously not many opportunities are given, but when you are given it you take it for what it is. First year was kind of feeling out process with the [Alex G.] Spanos [Coaching] Fellowship and kind of getting my feet wet in terms of the coaching world. After the that, just kind of take off from there."
What's it been like the last couple years to be so close to your hometown of Long Beach?
"It's been a blessing. Me and my wife, we're both from Long Beach, went to the same high school in Long Beach, Jordan High School. Obviously being close to home if anything happened to family, they are a drive away. We get to celebrate small victories like being a part of the Chargers and having events like the games where they can come and also share that experience. It's been a blessing."
So you and your wife went to Jordan High School together?
"Yeah, we did. I went to the University of Washington; she served in the military right after high school. To come back from those different avenues of life and then join back together in Los Angeles, it can't be better than that."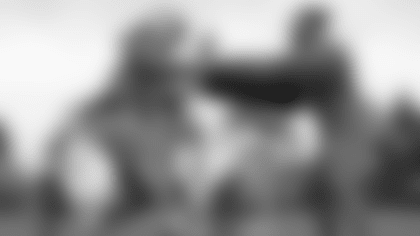 What does being Samoan mean to you?
"It's everything. One for me, it's my way of life, how I was brought up and what that means and how I've got to uphold that standard when I was brought up by my parents. My wife as well is Samoan, so we try to instill that way of life and culture, the Fa'a Samoa way, into our kids. She does it more than I do, she does it better than I do, but that's huge. It's No. 1 in my life because that's kind of the way I carry myself. We're the minority of the minority, especially in this industry like the coaching industry in the NFL where this business is so big but there's not many of us. Who and what we represent is a very small number so when we are and do have that opportunity, there's a way that we have to carry ourselves. That's huge."
The Chargers don't have any Samoan players, but are you close with the ones who are Polynesian?
"Tuli [Tiupulotu] is Tongan, Breidan [Fehoko] last year was Tongan, Alohi [Gilman] is Hawaiian, David Moa is Tongan. But you still have that sense of pride with the Polynesians who are in the community. I think last year I finally met Kennedy Polamalu, Troy's uncle. That was a good conversation and just to tell him how much I appreciate him for laying that pathway for young coaches like me to kind of come up in the game. Obviously, representation is a huge thing."
You mentioned your wife and kids, how many kids do you have?
"I've got three boys, ages eight, five and one. Crazy life. My wife's holding it down so I'm grateful for her."
You played at the University of Washington as a safety, what position did you play in high school?
"In high school I was a quarterback. Did a little bit of safety, kicker, punter, started off as a receiver and then nobody wanted to play quarterback, it was kind of the best thing for us so it was like, 'Might as well do it."
And when you went to Washington, what did you play?
"Inside linebacker. I tore my ACL my senior year and then a couple meals later I was 230 pounds and they were like, 'Go to the linebacker room'. Never looked back from there."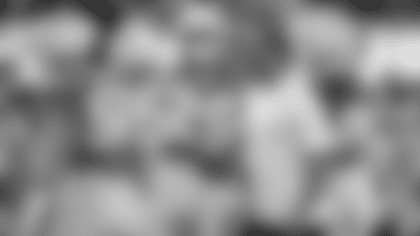 You went undrafted out of Washington but spent a couple seasons with the Bears, how much of a dream was it to make it to the NFL?
"Man, I mean you're a kid and those are just letters and words like, 'Man, I want to play in the NFL' because you see what it looks like under the lights. I was able to graduate with a degree, which is the best thing for me and then the opportunity to play in the NFL presented itself and it was like, 'Let's see what happens'. Then I make the team for three years in a row. I've always wanted to coach. In the inner city, coaches and teachers are the staples in our community. Those are the people we spend time with the most and have the biggest impact on our youth. I wanted to be a coach even when I was playing. I was trying to make connections, network with people getting into the business and see what it was like, comparing from high school to college to NFL, what that life was like in terms of having a family and having that balance. I just so happened to make the team. Once I was in, I was locked in and fully committed to playing but outside of it, the X's and O's was what I was attracted to and making an impact on somebody's life. That's what I wanted to do."
You mentioned connections, I imagine your time with Staley was a big one?
"Yeah, Staley in 2017 we crossed paths in Chicago. [Defensive Run Game Coordinator/Defensive Line Coach] Jay Rodgers was there as well since 2015 when I first got there, so that was a good connection. That kind of helped bridge this opportunity for me with the Chargers."
You played another year after Chicago in the Alliance of American Football. What was that year like?
"It was one of those things where I wasn't sure whether to move on from playing, just competitive nature I wanted to see if I still had it. That league folded and it was kind of confirmation that it was time to move on."
How do you look back at your playing career? What kind of player were you?
"I had two fumble recoveries in a game, that was kind of the highlight of my career. But my thing was, I wanted to be a coach so I took advantage of anytime there was a rookie minicamp, or rookies coming in, I took that as a way for me to kind of teach the young guys the system as best as I can, I wanted to be the extension of the coaching staff as a player. When I was on the field, I wanted to make sure everybody was calm, because I was calm and in control. That was kind of my game, being in control, knowing what's to come because people said I was limited athletically to be on the field. But what separated me was my mind, playing the game thinking about what's to come compared to trying to outdo someone who's bigger and a better athlete."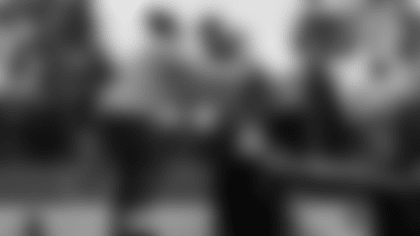 You said the AAF was confirmation that you wanted to coach, then you go back to Washington. What did you learn in your four years there?
"I was actually at the University of San Diego for a few days. It was for volunteer, I was living in San Diego at the time because my wife was stationed in San Diego. The University of San Diego presented itself through connections and I was there for a couple of days before the University of Washington called about a recruiting assistant opportunity that I interviewed for. That didn't go through, I didn't get that job so Chris Petersen created an opportunity for me to be a coach as an hourly intern. That worked out."
How much was it like a crash course as your first real coaching job?
"It was exactly what you said, it was a crash course. Do I want to be a part of this? Just kind of seeing and feeling, asking coaches what they go through in the daily life with recruiting, football and then academics. It was like, 'Man there's more to coaching than just trying to inspire players'. That's what it was and it kind of really confirmed that that's what I wanted to do."
How do you relate to players and use your age as an advantage?
"I think by nature, it creates this unique relationship in terms of having certain conversations with players compared to a Jay Rodgers and it's no offense to what he brings to the table because I think he's the best in the business as a D-Line coach. But there's a different avenue I can impose where it helps out the team. I think youth is always good because as a player that's what I wanted. And then two, it's someone they can relate to that just got done playing, and that way you can speak to them about what they're going through and have that connection with them and not just try to live through the game of football on paper."
How do you look at the current D-line group in general?
"I think we're loaded from last year and these guys are bought in to what we're doing. They got great leadership in that room that's very experienced and obviously Sebastian [Joseph-Day] has won the Super Bowl, that helps out. The sky is the limit for the group."
Finally, what's your long-term coaching goals?
"I don't really look into the long term, I try to stay where my feet are. Usually try to plan a year or two and just step by step. When I first got here as an intern it was to be an actual staff on this team instead of just a fellowship program, I wanted to be a part of the Chargers organization on a multiple year contract and then that happened. From there it was like, 'Okay, I want to be one step closer to the next thing' and that was becoming assistant D-line coach. I think the biggest thing is to remain rooted where I was at and continue to have that mindset of growth and learning and then see what happens."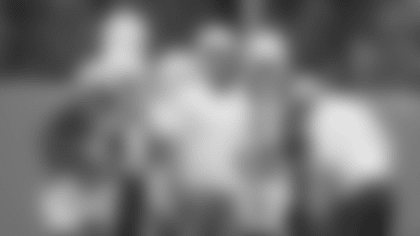 Bolt Up!
Secure your 2023 Season Ticket Memberships today! Click here to learn more.