ESPN's annual position rankings have all been published, and a handful of Bolts garnered acclaim from across the league.
The Chargers have one of the most talented rosters across the league, with safety Derwin James, Jr., and quarterback Justin Herbert serving as the de-facto captains on their respective sides of the ball.
It wasn't a surprise then that James and Herbert were among the highest-ranked Chargers on ESPN's rankings, which were compiled by ESPN's Jeremy Fowler after chatting with more than 80 people within the NFL.
James landed on the No. 2 spot in ESPN safety rankings, trailing only Pittsburgh's Minkah Fitzpatrick.
Now that James has put together two full seasons after injury-plagued 2019 and 2020 campaigns, his place in the safety pantheon has only improved.
James' well-rounded performance in 2022 included four sacks, two interceptions, two forced fumbles and 115 tackles on his way to Second-Team All-Pro honors.
James, who received first-place votes on this list, was also praised for his coverage skills.
James was targeted 54 times as the nearest defender and gave up 301 yards, an average of 5.6 yards per attempt, a very solid clip.
Herbert, meanwhile, was the fifth-ranked quarterback. The third-youngest quarterback on the list, he climbed two spots from his 2022 ranking of seventh.
Herbert's rise in the top 10 has been steady ... but slower than that of draftmate Burrow, who has more playoff success.
The way some evaluators see it, matching that success is only a matter of time, considering Herbert's considerable skill set.
And many around the league believe 2023 could be Herbert's best year yet.
The addition of offensive coordinator Kellen Moore and first-round receiver Quentin Johnston should aid that process. Moore can implement a vertical attack that will apply pressure on defenses with Herbert's arm talent.
Herbert, who threw a career-low 25 touchdowns in 2022, posted 94 passing scores in his first three seasons, which ranks second to Dan Marino (98) all time during that span, setting the stage for a big future contract. His 14,089 passing yards during that span ranks first all time.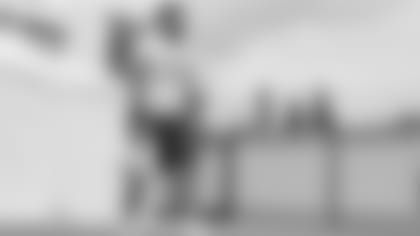 Left tackle Rashawn Slater ended up as the No. 8 player at his position, but clearly would have been higher if he has played a full season in 2023.
The league is still high on Slater, who was fourth in these rankings a year ago.
He won 66 of his 69 pass-blocking plays (95.7 percent) in limited action, and now that he's completely healthy for 2023, he should be poised to regain top billing.
Last season, Herbert posted a 72 QBR with Slater in the lineup and 58 QBR without him.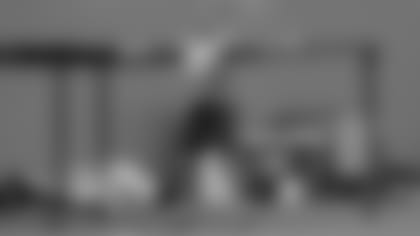 A pair of Bolts — edge rusher Joey Bosa and running back Austin Ekeler — landed at No. 10 in their respective position rankings.
Much like Slater, Fowler noted Bosa dropped after tough injury luck in 2022.
A top-five fixture for years, Bosa is another edge rusher who slipped due to injury. A groin tear that required surgery cost him most of last season. He finished with 2.5 sacks in a season punctuated with a costly helmet-throwing penalty in a playoff loss to Jacksonville.
Bosa has long set a standard for technician-type edge rushing, attention to detail and ideal length to fluster offensive tackles.
Ekeler's nose for the end zone landed him among the league's top running backs.
It's hard to argue with his 38 scrimmage touchdowns over the past two seasons -- 12 more than any other NFL player.
A pair of other longtime veterans in center Corey Linsley and edge rusher Khalil Mack were listed as honorable mentions within their respective groups.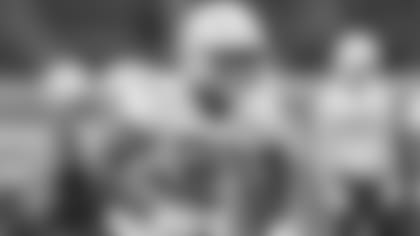 Bolt Up!
Secure your 2023 Season Ticket Memberships today! Click here to learn more.