Round 4 - Derius Davis
The Chargers selected TCU wide receiver Derius Davis in the fourth round (No. 125 overall) of the 2023 NFL Draft on Saturday.
NFL.com analyst Lance Zierlein offered the following breakdown of Davis:
TCU found ways to get the ball into Davis' hands in an efficient manner, allowing him to make explosive plays with his speed. While he still carries that value on the pro level, his ability to slip press and cut with quickness could foreshadow a more robust opportunity as an NFL slot receiver. He is capable of running a more complex route tree in the future and should offer immediate competition as a punt returner.
Davis is the second Chargers wide receiver selection in this draft (Quentin Johnston No. 21 overall). In five years with TCU, Davis returned five punts and one kickoff return for touchdowns.
The 22-year-old Davis is listed at 5-foot-8 and 165 pounds. In 14 games for the Horned Frogs last season, he had 42 catches for 531 yards and five touchdowns.
Davis, who ran a 4.36 in the 40-yard dash, was the 2022 Big 12 Special Teams Player of the Year.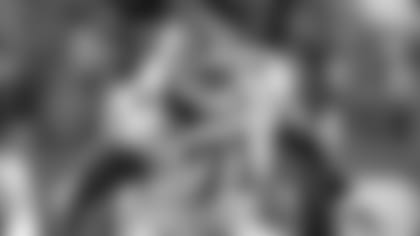 Round 5 - Jordan McFadden
The Chargers selected Clemson offensive lineman Jordan McFadden in the fifth round (No. 156 overall) of the 2023 NFL Draft on Saturday.
NFL.com analyst Lance Zierlein offered the following breakdown of McFadden:
Three-year starter and team captain with experience at both tackle spots. McFadden lacks the height/length to stay at tackle in the NFL, but he has the broad frame and run-blocking acumen to fit as a guard. He's firm and accurate into blocks using good footwork to drive and turn opponents. He lacks ideal mass and will get dumped by twitchy run defenders at times. His protection experience at tackle is a big plus in his favor, but he still needs to fire his hands with better efficiency and from a tighter track. McFadden is a reliable prospect lacking desired measurables but has the chance to become a good backup with eventual starter potential.
The selection of McFadden gives the Chargers extra depth along their offensive line.
The 23-year-old McFadden is listed at 6-foot-2 and 303 pounds. He offers value as a swing tackle since he made 27 starts at left tackle and 12 at right tackle in college, but could also move inside to guard.
McFadden earned First-Team All-ACC honors in 2022 and also won the Jacobs Blocking Trophy as the ACC's top blocker.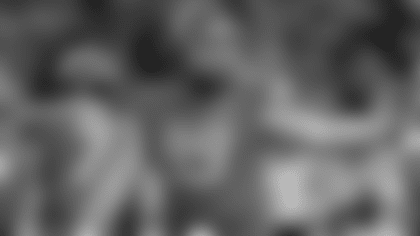 Round 6 - Scott Matlock
The Chargers selected Boise State defensive tackle Scott Matlock in the sixth round (No. 200 overall) of the 2023 NFL Draft on Saturday.
NFL.com analyst Lance Zierlein offered the following breakdown of Matlock:
Matlock might fit best as a 4i or five-technique, where he can avoid interior blockers a little more often while activating his motor and athleticism. He's not going to be a consistent block-beater or take on double teams unless he's able to get bigger and stronger, but he does show flashes as a rusher and as a penetrator against the run. He could have late-round value.
The selection of Matlock gives the Chargers more depth along the interior of their defensive line.
The 22-year-old Matlock is listed at 6-foot-4 and 296 pounds. He recorded 19.5 career tackles for loss and 11.5 career sacks at Boise State while adding two passes defensed and a forced fumble.
Matlock was also a two-time Second-Team All-Mountain West honoree at Boise State.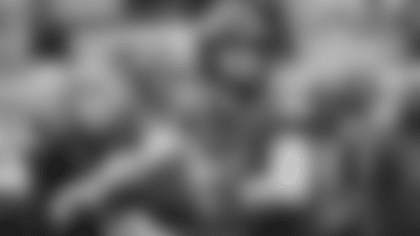 Round 7 - Max Duggan
The Chargers selected TCU quarterback Max Duggan in the seventh round (No. 239 overall) of the 2023 NFL Draft on Saturday.
NFL.com analyst Lance Zierlein offered the following breakdown of Duggan:
Scrappy quarterback possessing the attitude, toughness and leadership that teams love. Duggan has proven himself to be capable of overcoming adversity and finding ways to help his team win with his arm or legs. However, he has limited arm strength and frequently forces receivers to break stride on deep balls and crossing routes. Duggan's intangibles give him a chance to become an NFL backup but his limitations as a passer cap his ceiling.
The selection of Duggan gives the Chargers another arm and potential long-term backup option behind Justin Herbert.
The 22-year-old Duggan is listed at 6-foot-1 and 207 pounds. He helped lead TCU to the National Championship Game in 2022 — along with Chargers 2023 draft picks Quentin Johnston and Derius Davis — and was a Second-Team All-American.
Duggan threw for 3,689 yards with 32 touchdowns and eight interceptions in 2022, while also rushing for 432 yards and nine scores.
Bolt Up for 2023!
Secure your 2023 Season Ticket Memberships today! Click here to learn more.