Here is a six-pack of the top lessons learned from the 21-13 win over the Broncos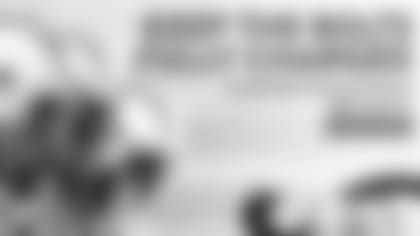 1.  Dominant Defense– While the offense gave the Chargers the lead with a touchdown on the first drive, it was the defense that allowed the Bolts to get the win.  John Pagano's unit was dominant for most of the night, wreaking havoc from start to finish.  They caused a pair of timely turnovers, sacked Trevor Siemian twice, pressured the QB on numerous other occasions and were stout on third down. When faced with a sudden change situation that gave Denver the ball on the San Diego 11, they responded with a trio of big plays to limit the damage to a field goal. The cherry on top was the safety in the fourth quarter, which was San Diego's first since the 2014 season when they had one in Buffalo.  It's easy to see why Head Coach Mike McCoy raved about the defensive performance after the game:
"(They played) lights out. I think the way they played early on, getting turnovers, rolling a lot of bodies. We dressed six defensive linemen today, the way they kind of just rolled through it, it was a great team effort. Everybody who had a jersey today, you were playing, and they fought their tails off."
Philip Rivers also raved about the defense:
"I can't say enough about our defense… Our defense was awesome; they were flat out awesome. That was exciting."
2.Rookies Make Statement– The draft class came up clutch as the Bolts' rookies made bigtime plays in all three phases. Hunter Henry led all players with six catches for 83 yards and one touchdown. In the process, he became the first rookie tight end since Jimmy Graham in 2010 to reach the end zone in three straight games.  Meanwhile, Joey Bosa continued to wreak havoc while Jatavis Brown led the defense with 14 tackles including a big forced fumble and a sack.  Fullback Derek Watt chipped in with an eight-yard catch that he punctuated with an athletic leap over the defender while Drew Kaser bounced back with a career day. The punter averaged 47.4 yards on five attempts, landing three inside the two with longs of 60 and 59. After the game, Bosa stated the obvious:
"I think this is a great draft class with Hunter, me, Jatavis (and the rest).  Jatavis had a ridiculous game… It means the world (to win). It means everything.  We really needed as a team (to win) and now we are just going to try to build on it.  We have a long week off, so we will come back next week strong."
3. Rivers Adds to Legacy– Number 17 added another significant milestone to his Hall of Fame resume by passing Dan Fouts for the most passing yards in Chargers history. At 40,394, he also ranks 13th all-time in NFL history. Rivers has authored many memorable performances and broken numerous records.  However, he admitted this one is particularly meaningful:
"This one was definitely special. I think making it even more special was wearing the uniforms we have.  I know they didn't wear the all blue there, but that color blue was what they wore back in that era when Dan was playing.  So that made it even more special. (I'm) just very thankful. You think about all of those yards, how many guys were on the other end of the pass, how many guys were in front fighting like crazy blocking for you and how many coaches have called plays and done preparation for you.  So you see how many people are involved in that and I'm just thankful.  Really, that's the word that comes to mind – thankful. To be able to be here that long, have that accomplishment and have so many people be a part of it."
4. Bolts Take Control with Ball Control– San Diego took control of the game with a 12-play, 90-yard drive that took up seven minutes of action ending in a touchdown.  Denver that had to punt after just five plays, meaning the Chargers held a 12:38 to 2:22 edge in time of possession in the first quarter.  The Bolts followed up their first series with an 18-play, 70-yard drive spanning 10:35 that resulted in a field goal. It was the first drive in the NFL this season that lasted over 10 minutes and was the longest drive of Rivers' career.  Dominating the clock in the first half allowed the Chargers to get off to a fast start and take control of the game as the Broncos' Brandon Marshall explained:
"They jumped on us early offensively. They played well. I think we came back and we responded well but we couldn't get any points on the board or anything going until late."
5. Red Zone Offense Needs Improvement– There will always be areas that need improvement following each game, but it's easier to make those corrections after a win.  After beating the Broncos, the Bolts expressed a need to better cash-in on red zone opportunities as too often the offense had to settle for three instead of putting up seven.  San Diego reached the red zone on five occasions vs. Denver, resulting in one touchdown and four field goals. Rivers stated how turning those red zone trips into touchdowns would have put the game away earlier:
"I wish we would have scored some more touchdowns, but we kept getting points and we didn't turn it over. This is how teams win in this league. I see it every weekend all over. I see teams win and this is how they win. It's not pretty, it's not perfect. You punt some. I think sometimes we set a standard that we're going to go up and down the field and score 31 every week. And we can do that, but you have to win games like this. These are games you win."
6. Build on Momentum– For as galvanizing a win as it was, the Chargers record remains just 2-4.  The key is how the Bolts use this victory to build momentum going forward.  There is still plenty of time in the season to accomplish their goals, but number 17 explained how the team must use the win to change the tide of the season:
"I know that we were trying to act like there's no cloud or mental affect to losing these games but I know I felt it. Not only when I was out there playing, but on the sideline, too. I must have walked one hundred laps from end to end because you just feel like, 'goodness, are we going to find a way to win this?' And we did. So I think now we can hopefully – we don't have momentum going to Atlanta. You know how I feel about momentum from week to week.  But we now are like, 'Guys that's how you beat a good team. That's what it feels like.' Complimentary, back and forth, not pretty – but you find a way to win. Now we get to go to Atlanta who has Seattle this week. Atlanta – a team who is as hot as any. That will be a big one."