Best of Chargers vs. Patriots
Take a look at the best shots from Week 8's matchup versus the New England Patriots in Foxborough.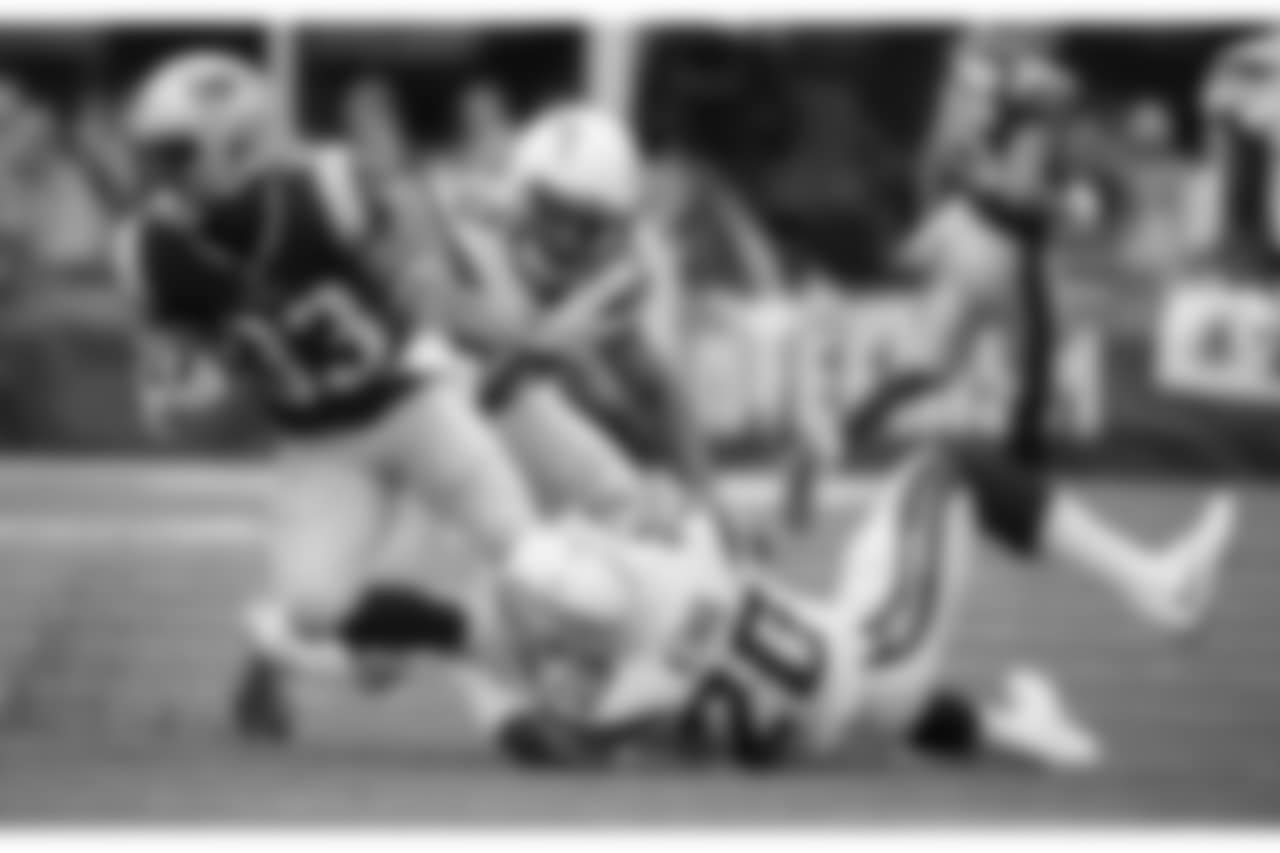 Mike Nowak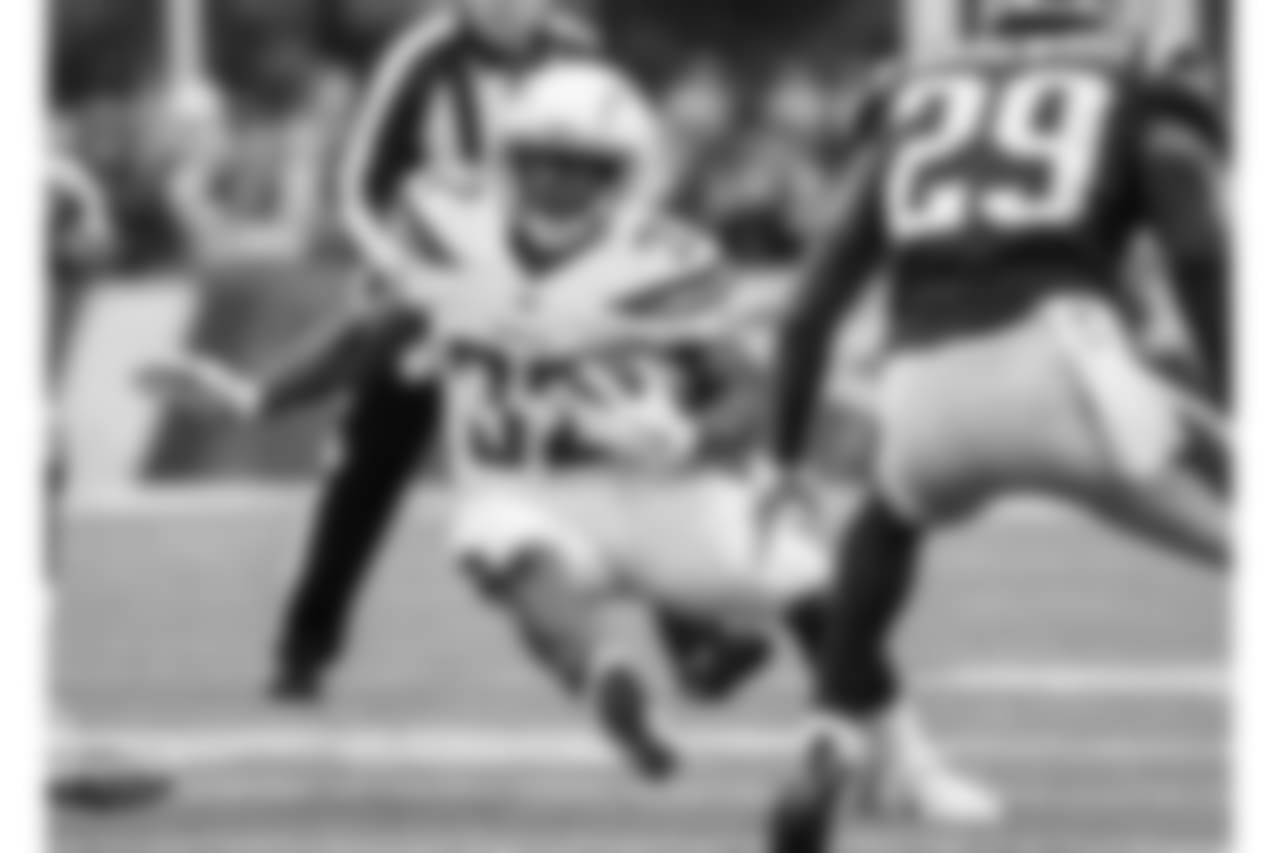 Mike Nowak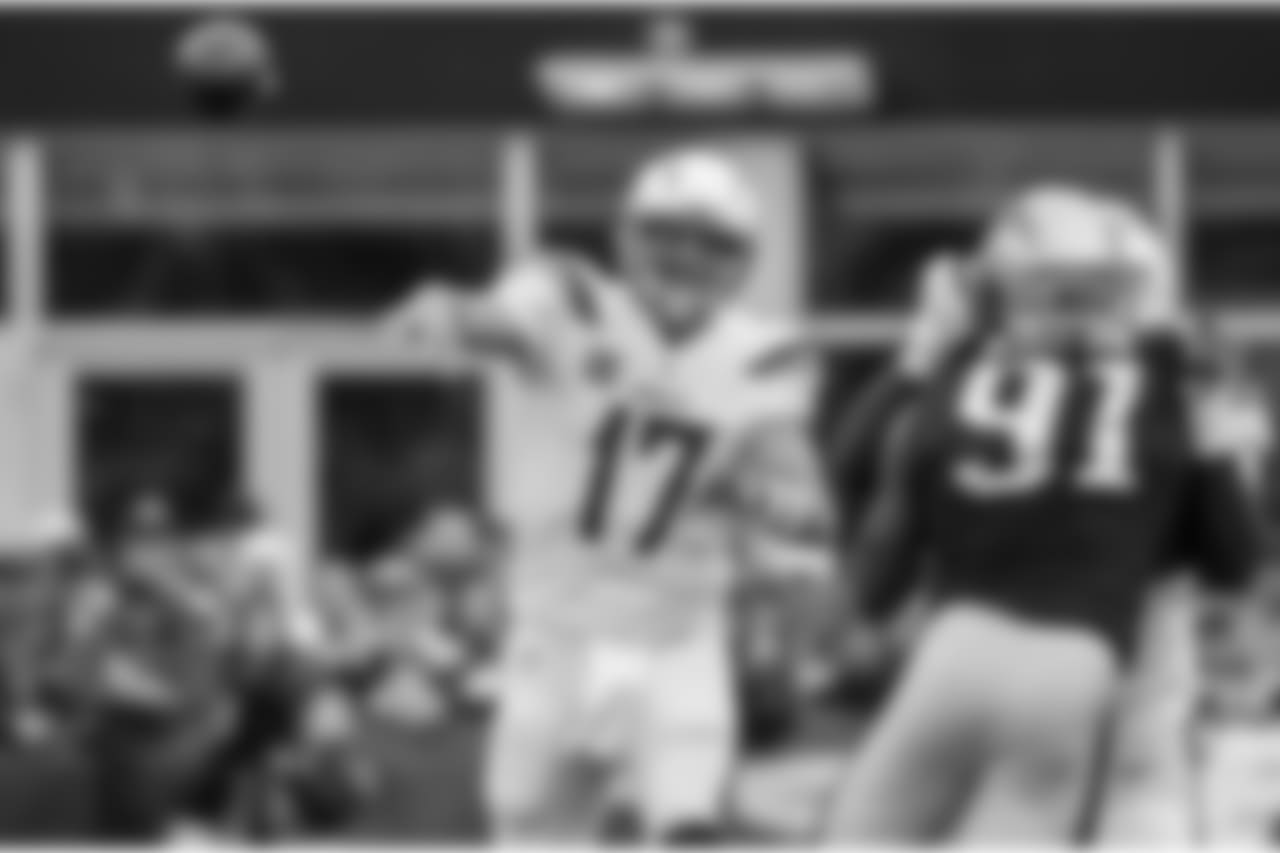 Mike Nowak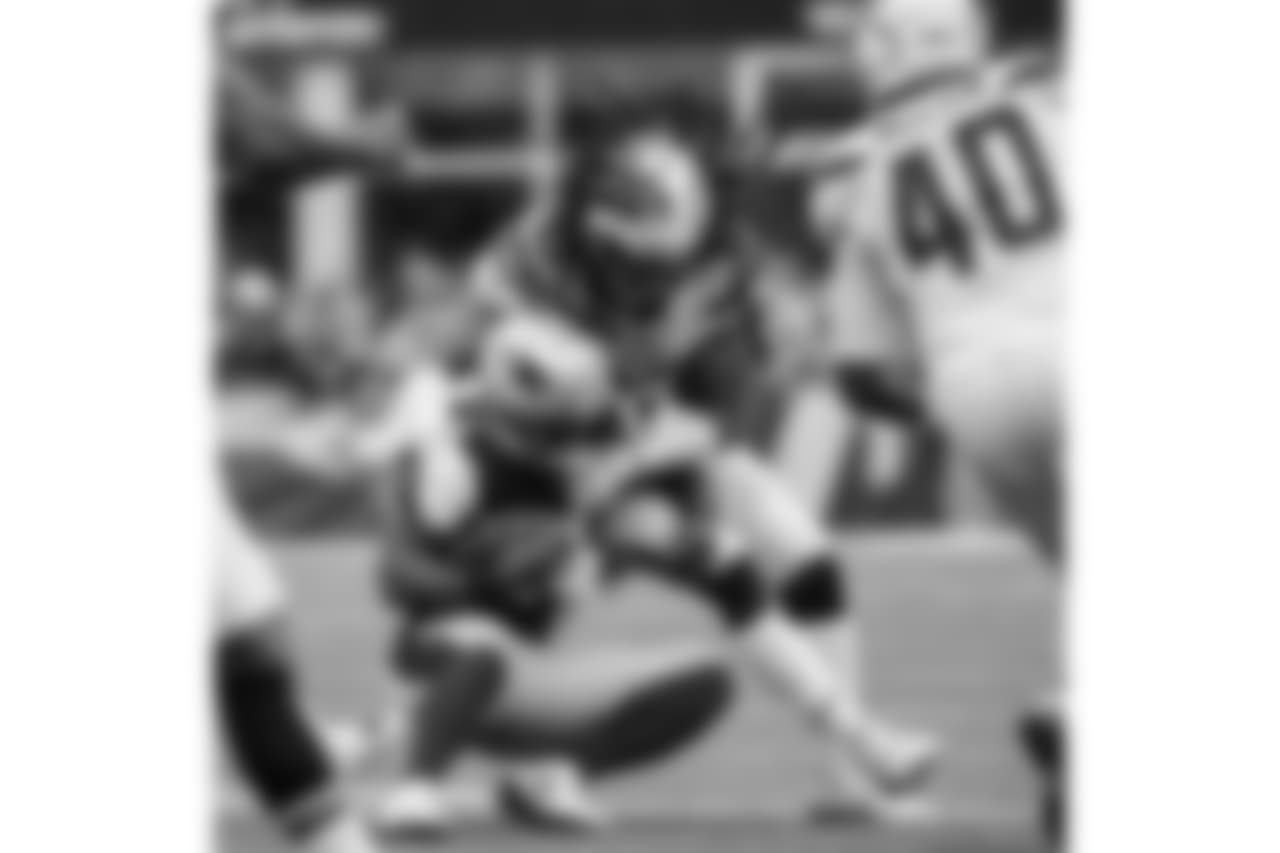 Mike Nowak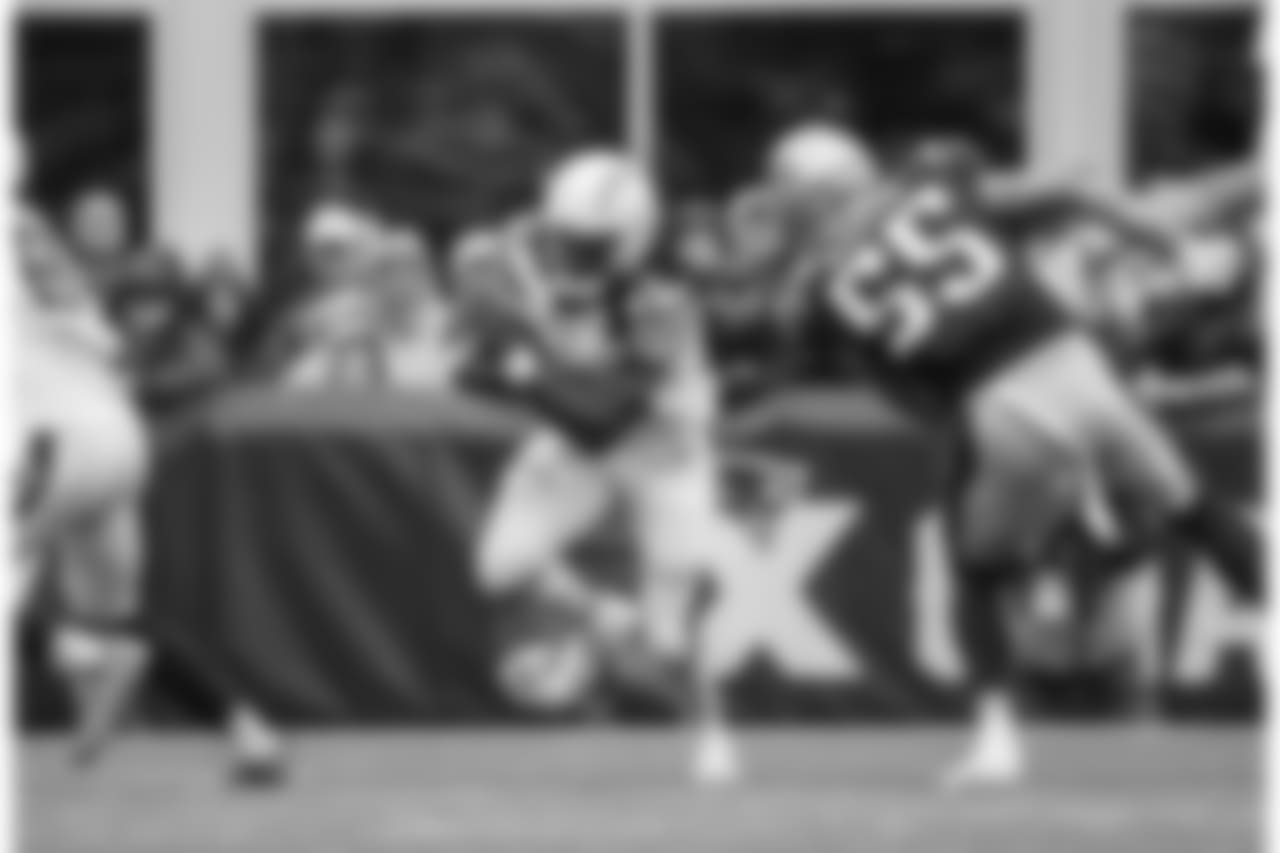 Mike Nowak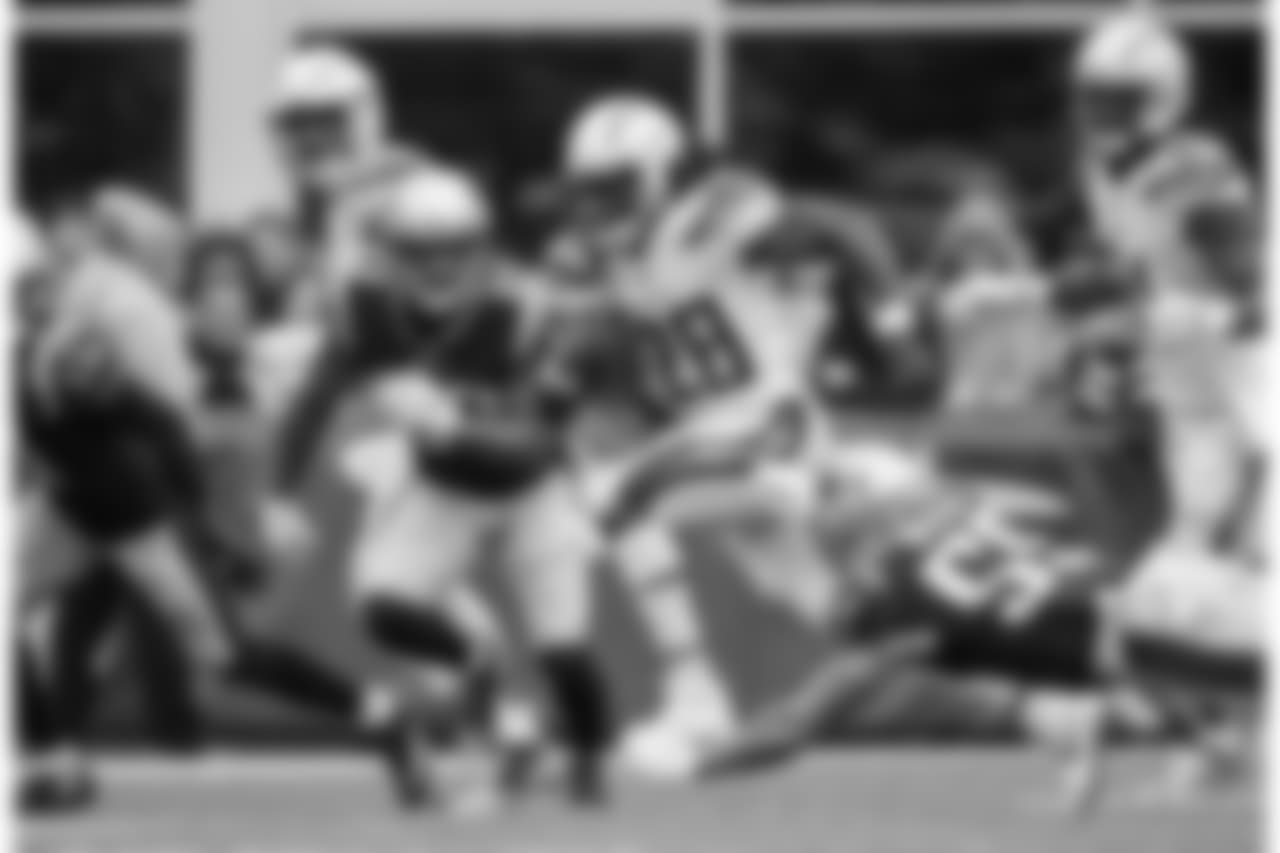 Mike Nowak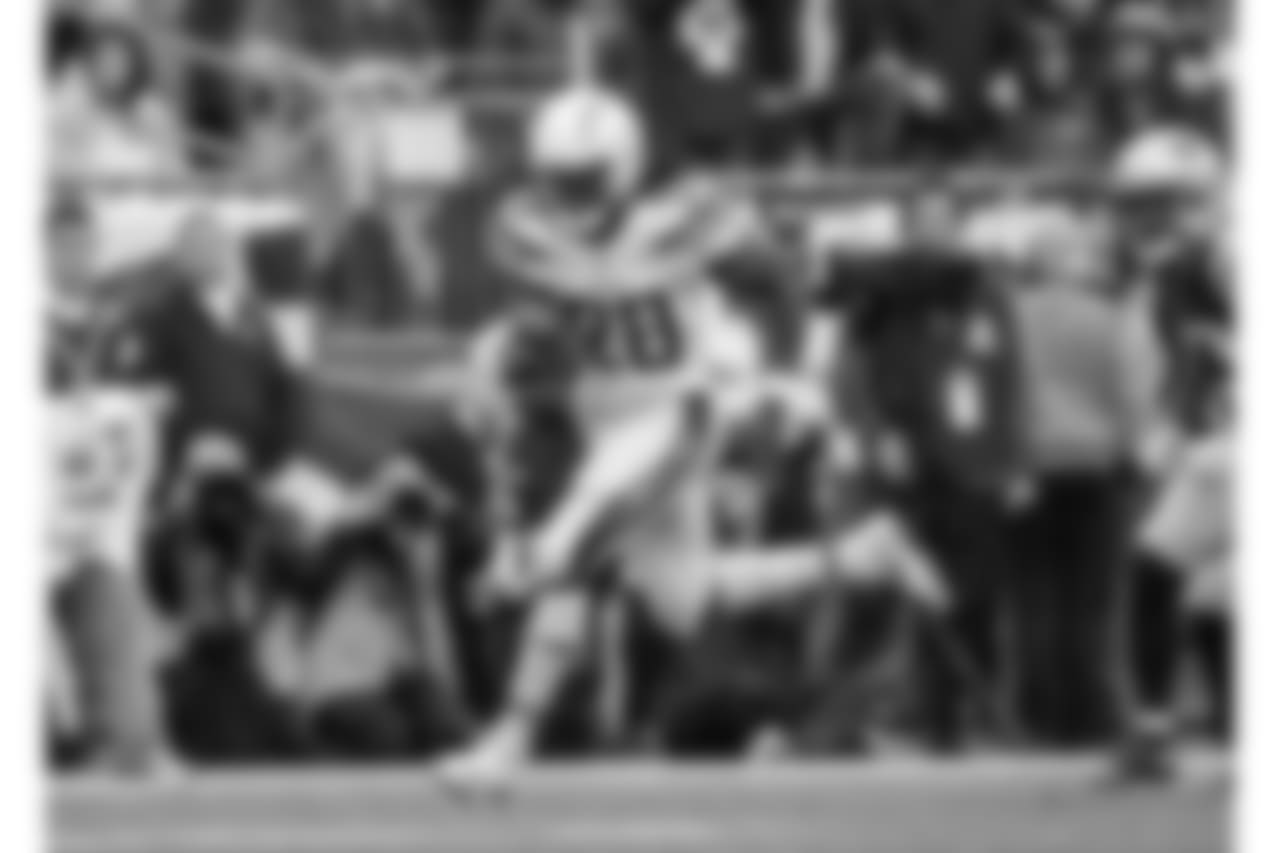 Mike Nowak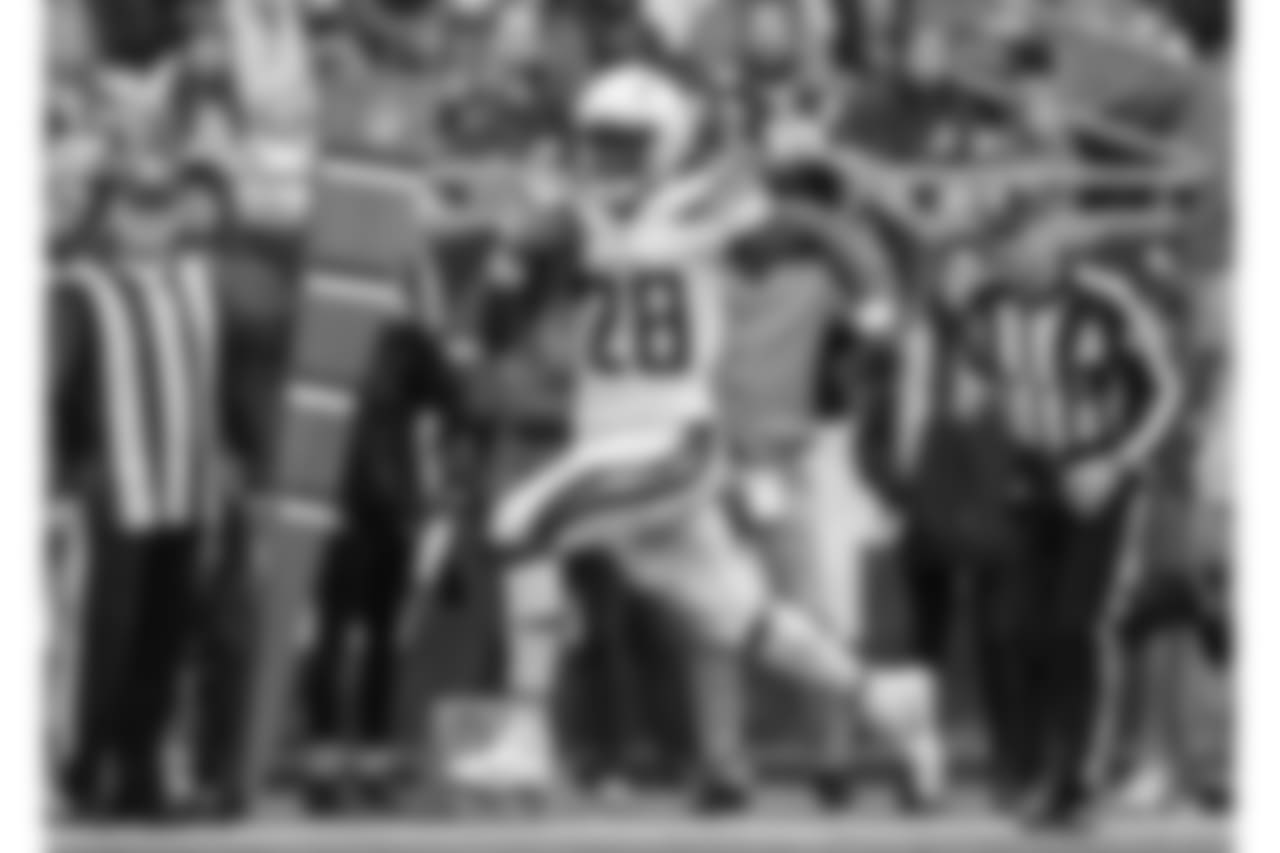 Mike Nowak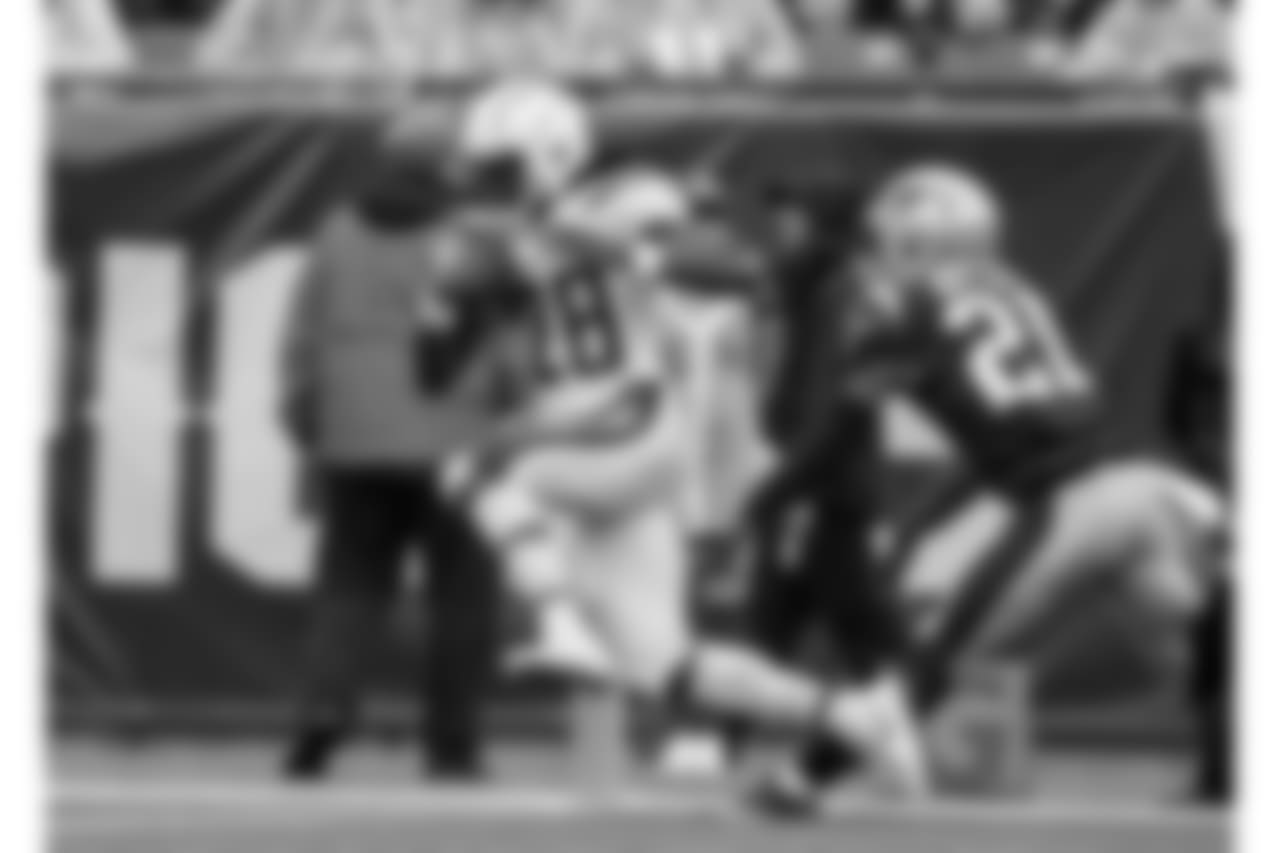 Mike Nowak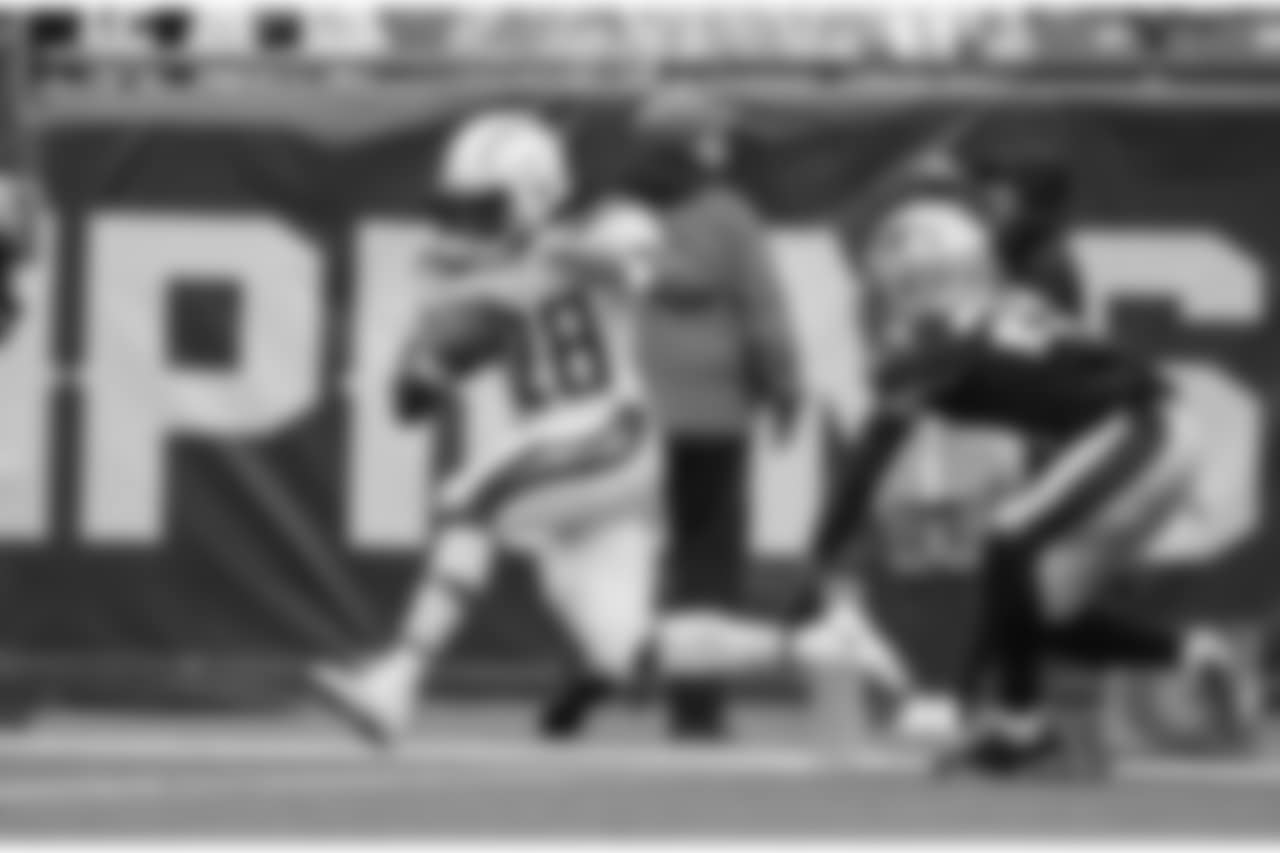 Mike Nowak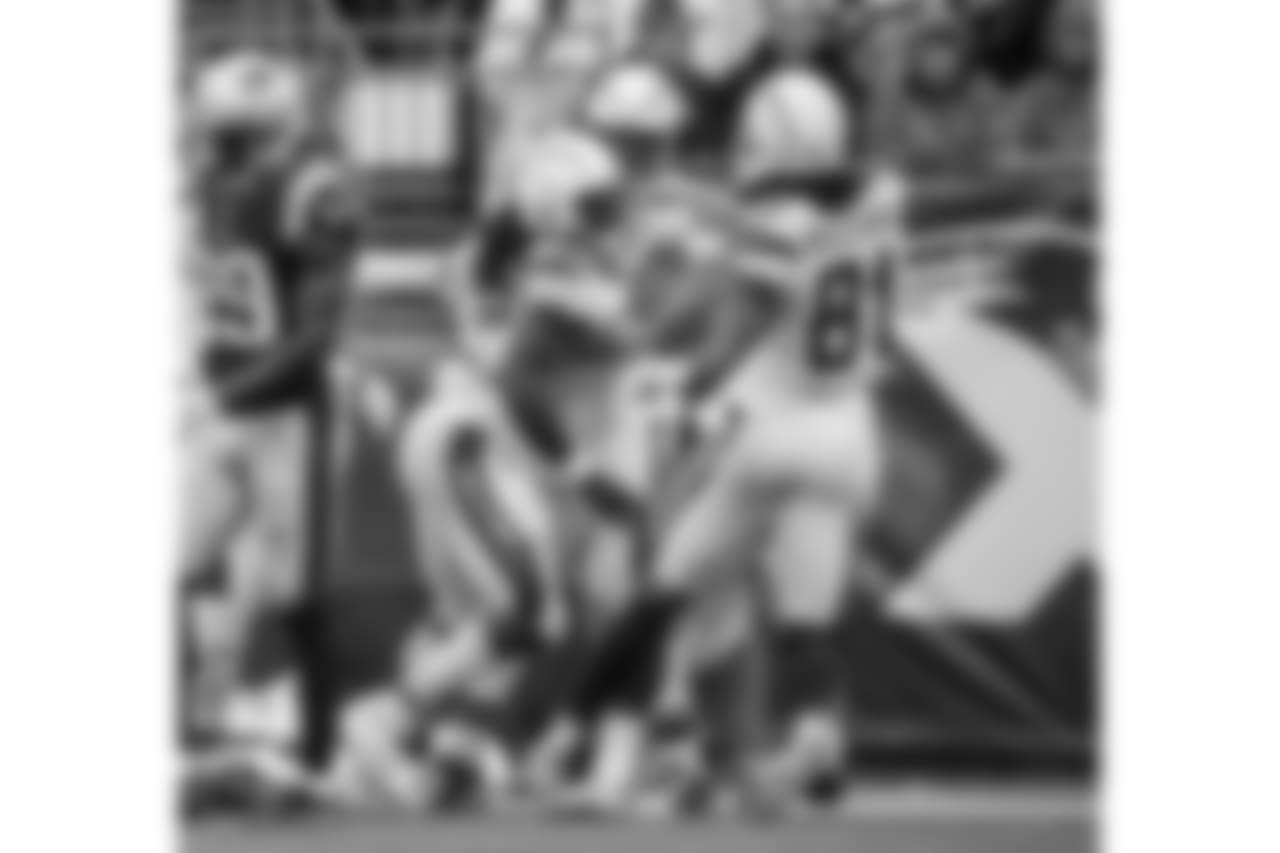 Mike Nowak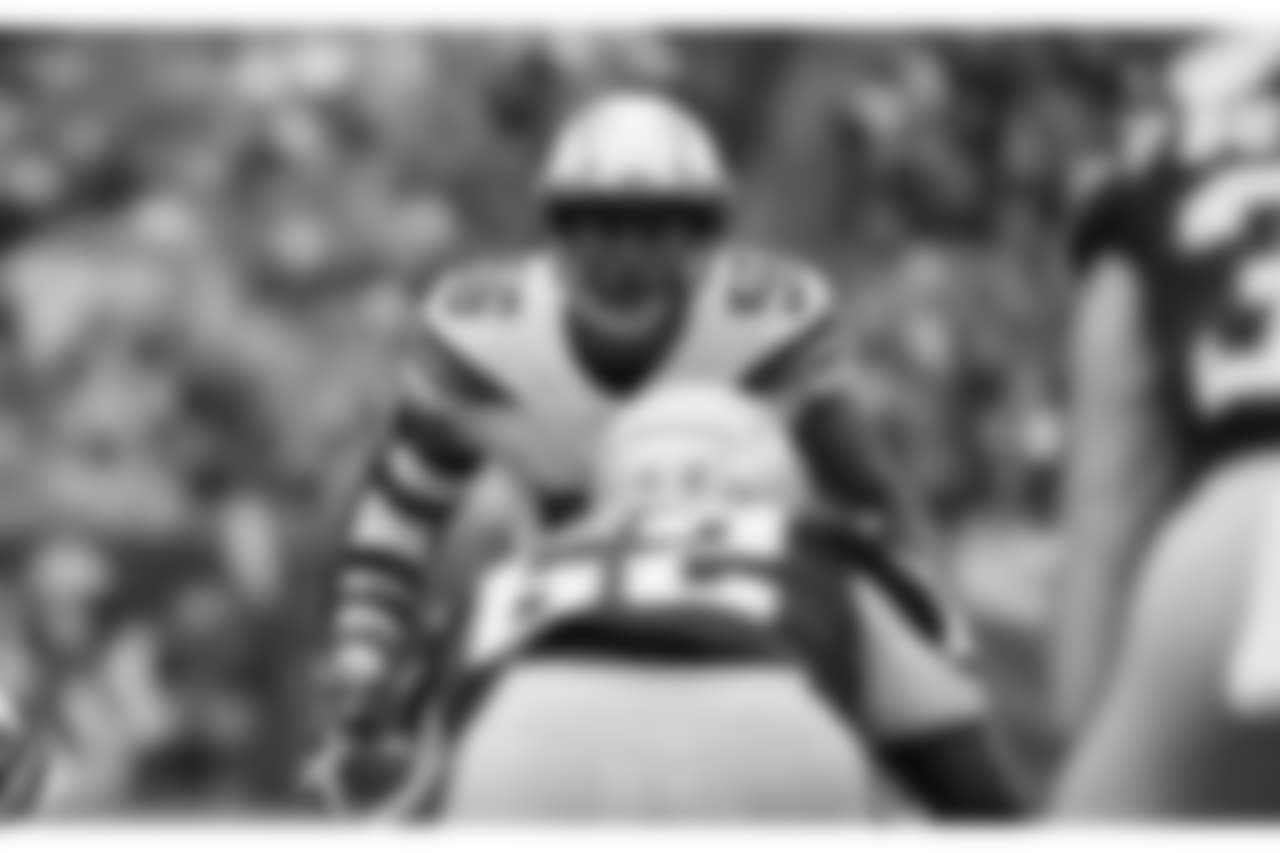 Mike Nowak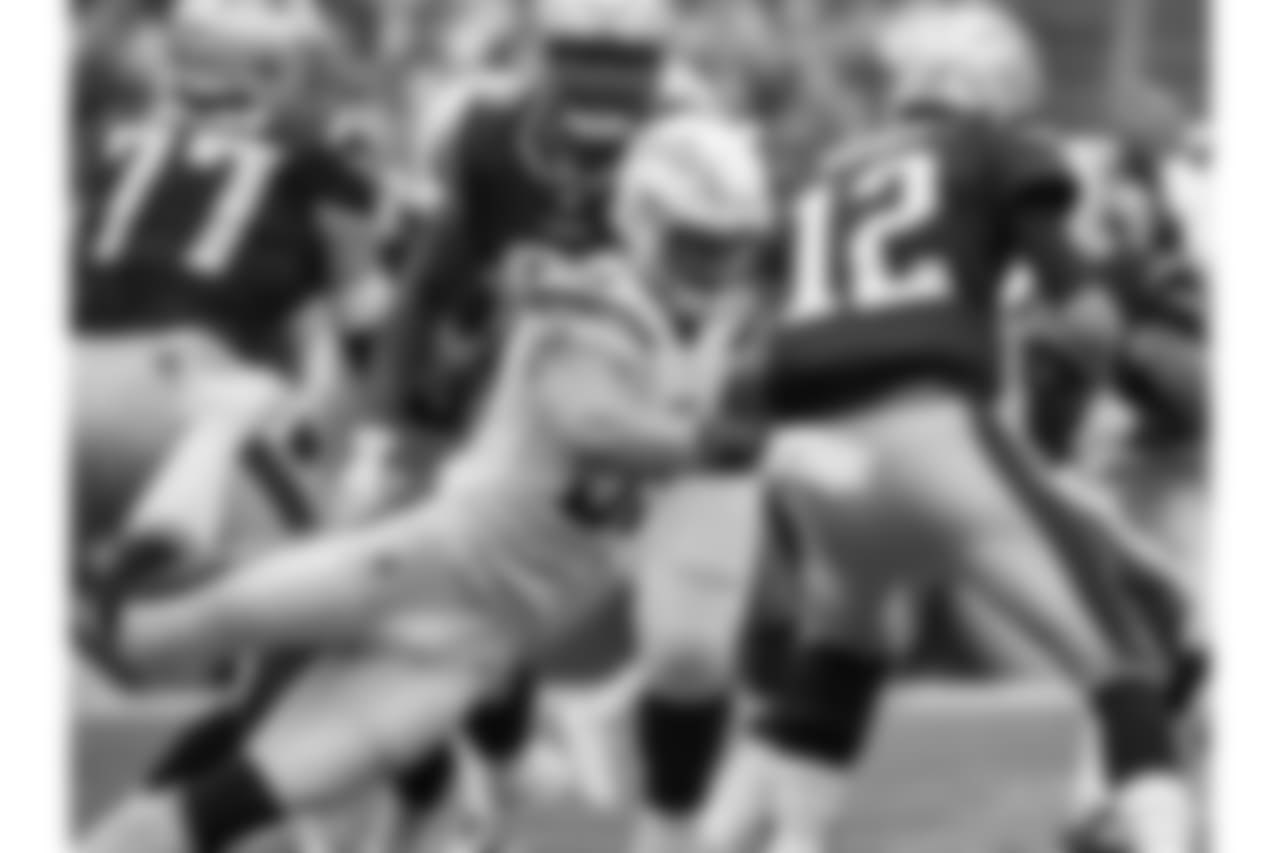 Mike Nowak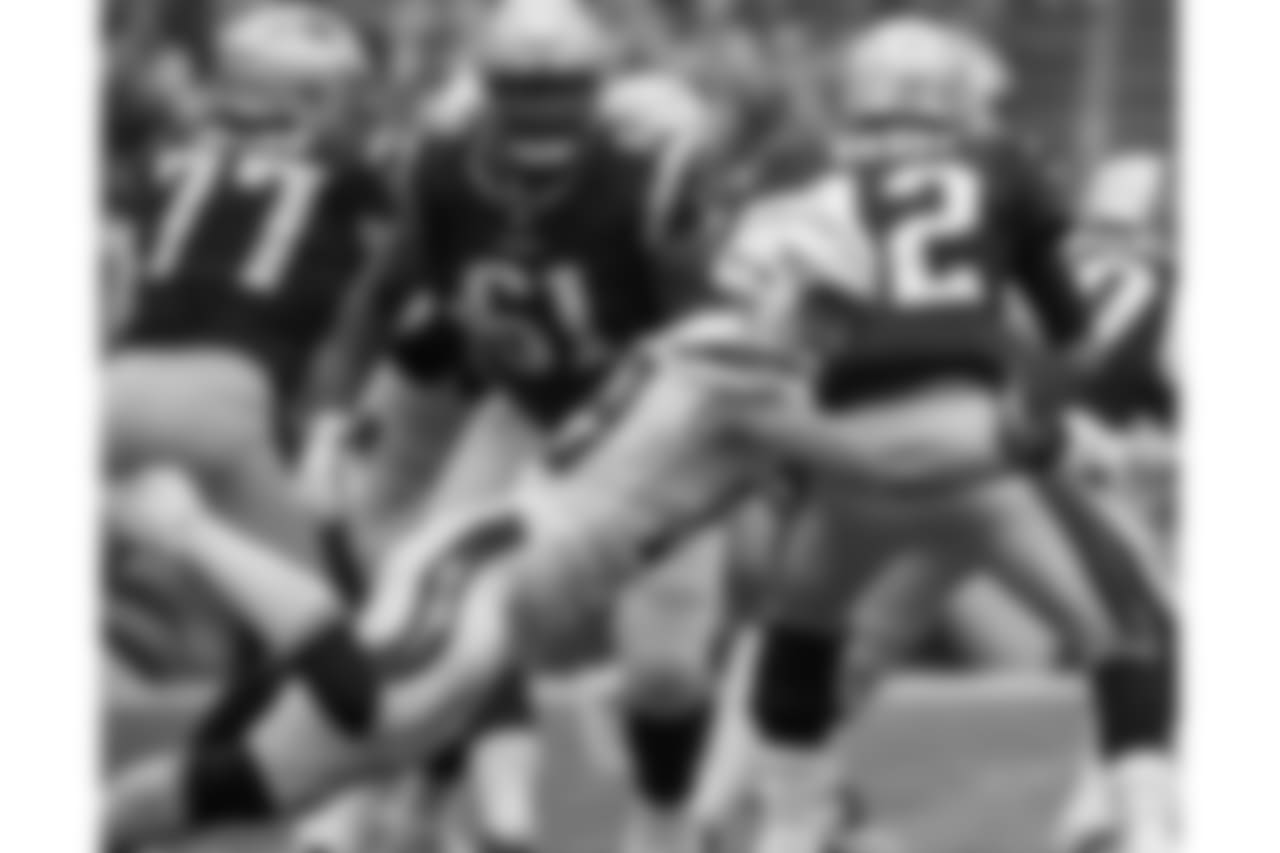 Mike Nowak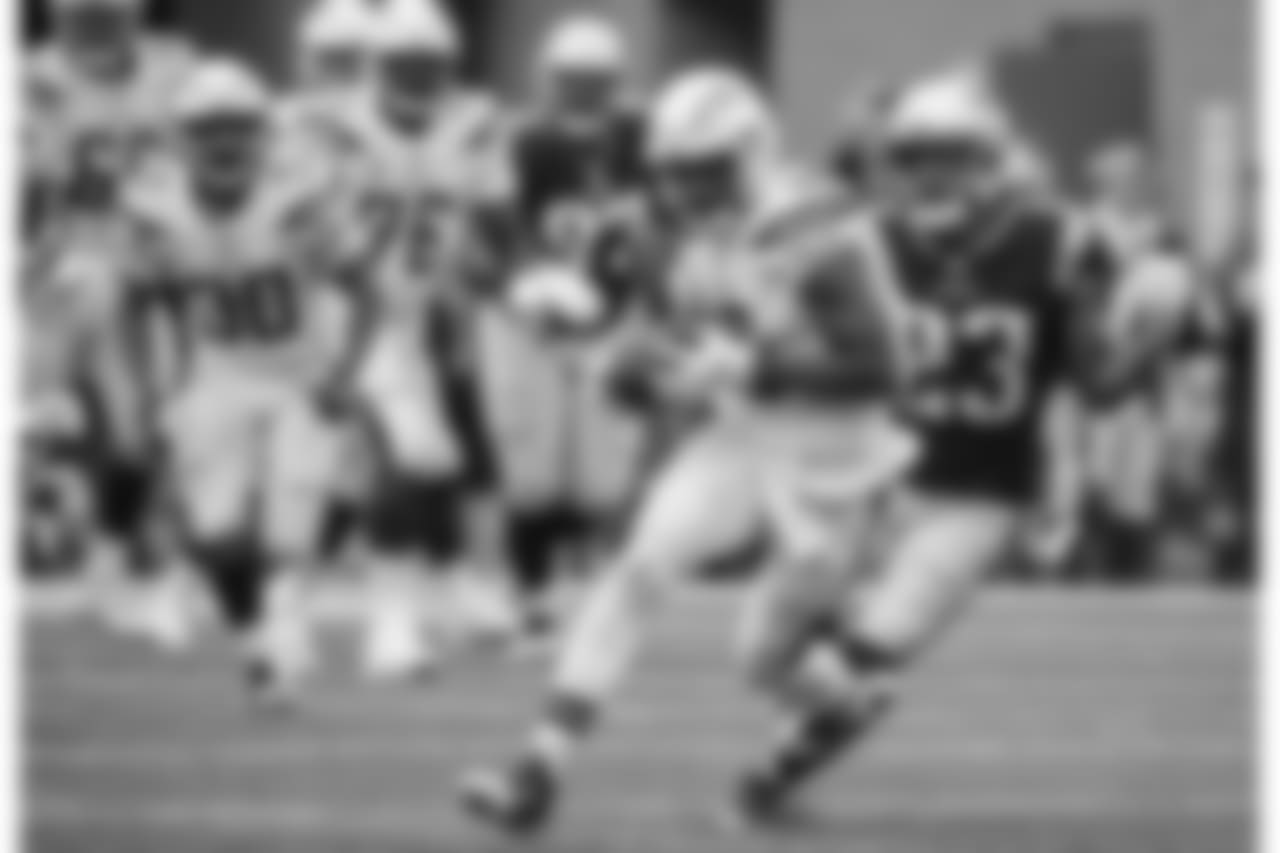 Mike Nowak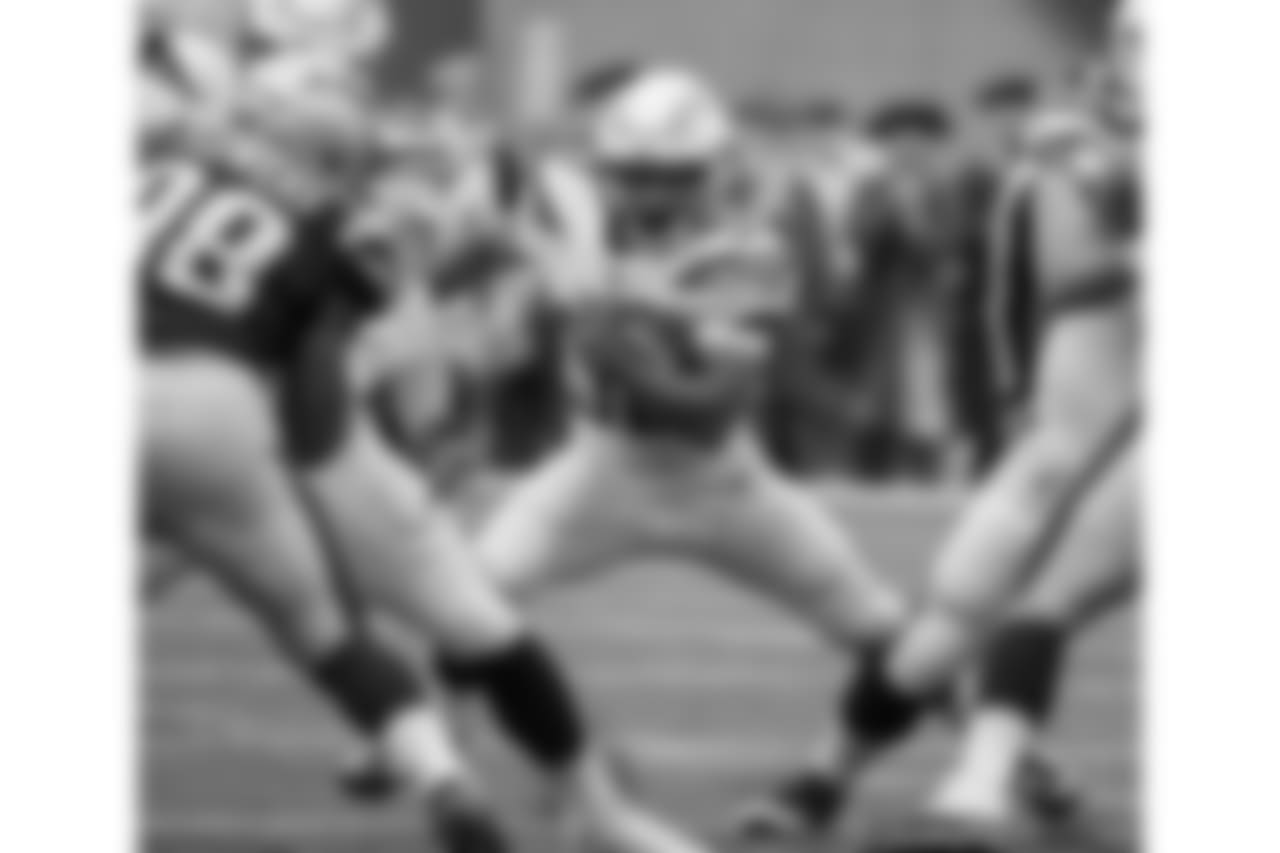 Mike Nowak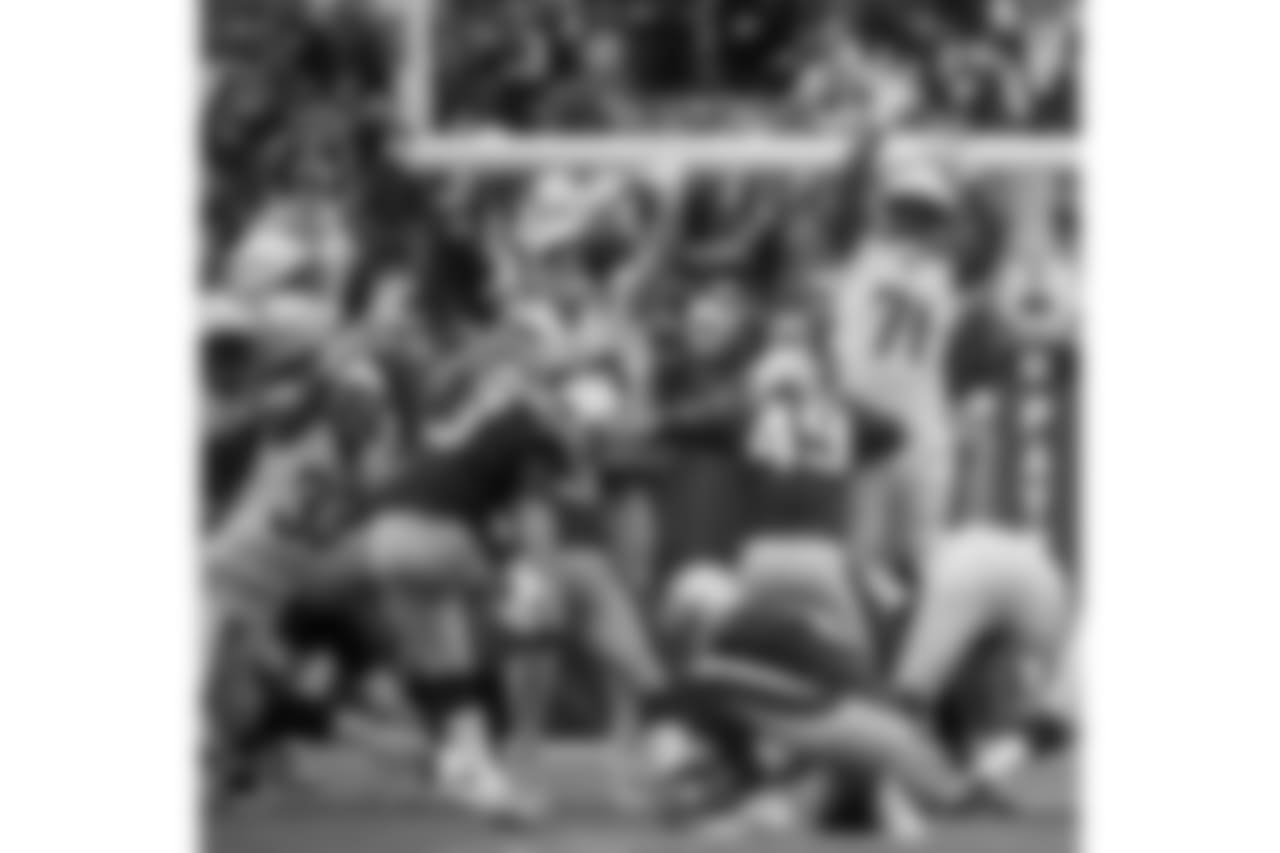 Mike Nowak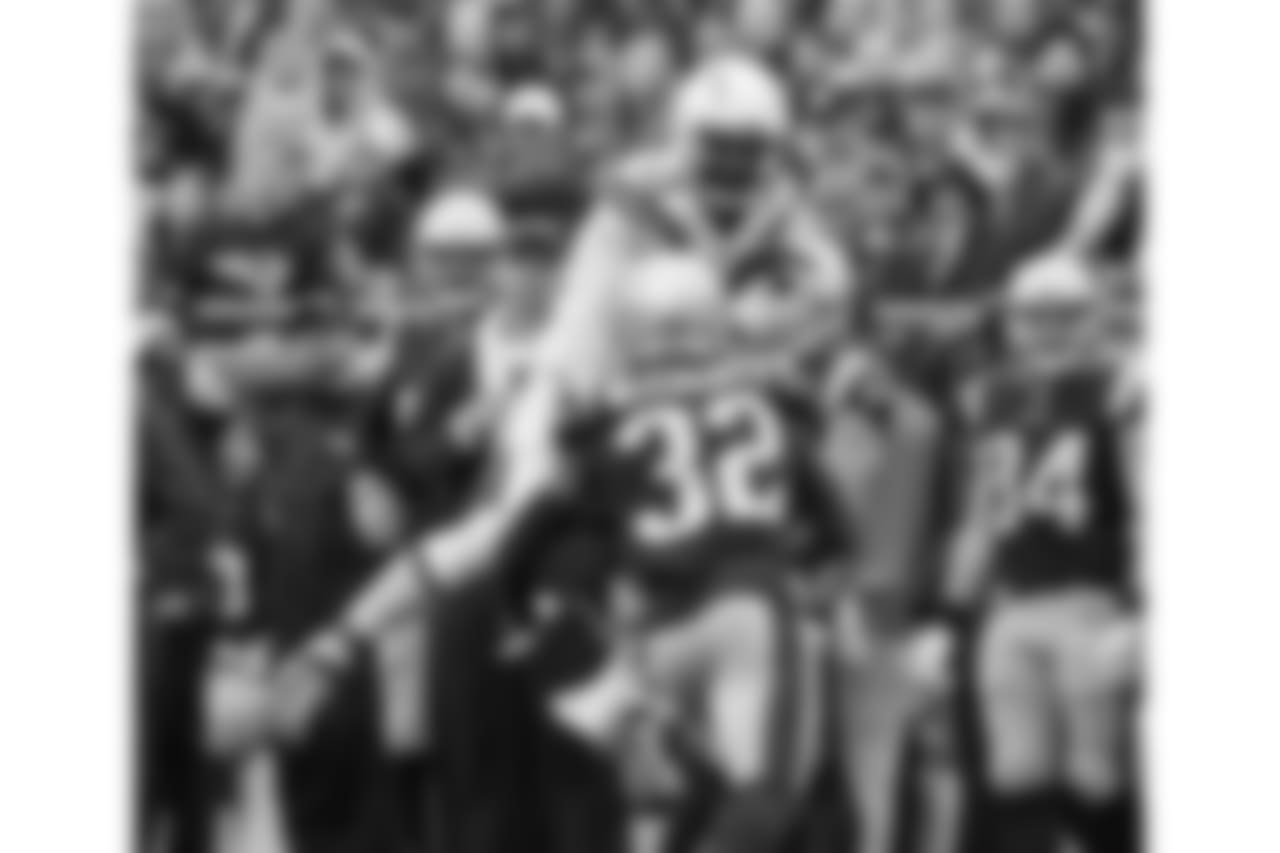 Mike Nowak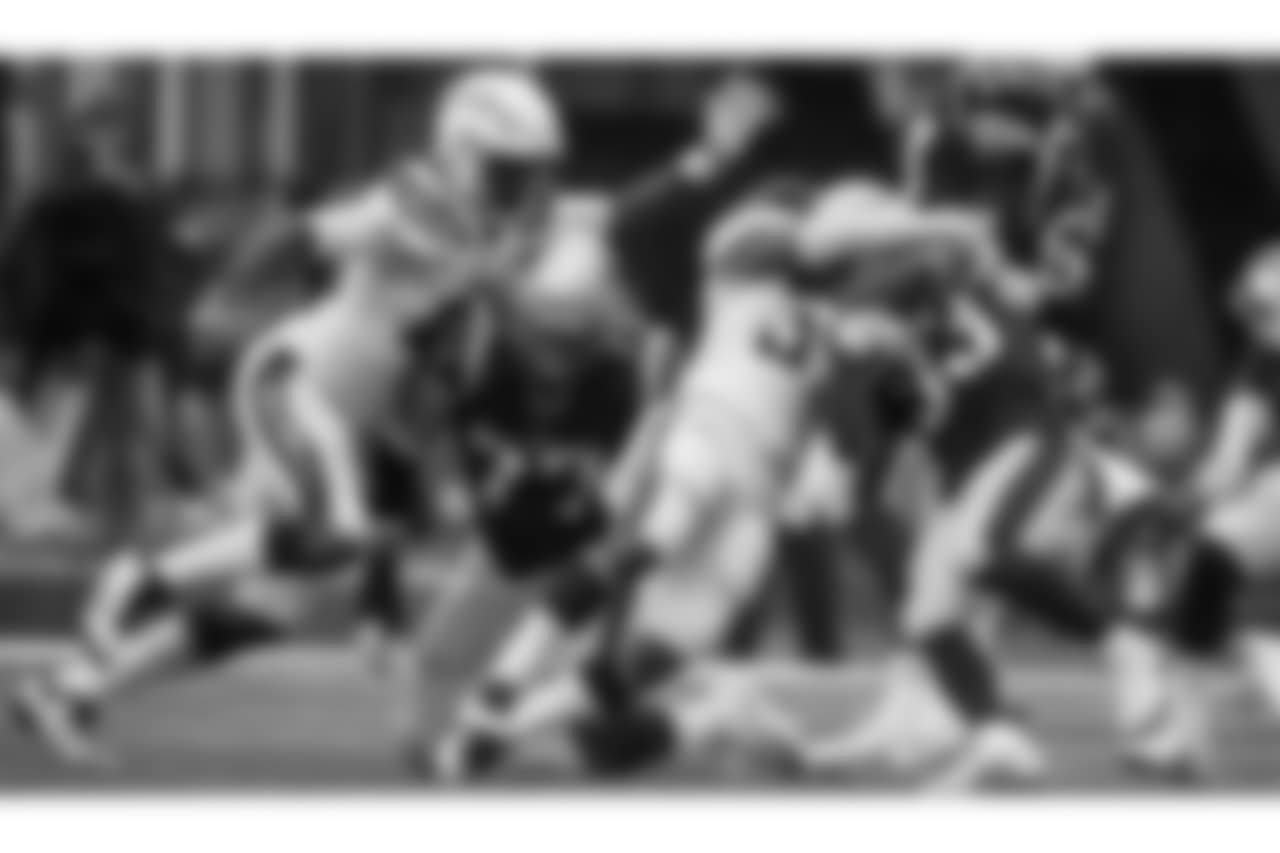 Mike Nowak
Mike Nowak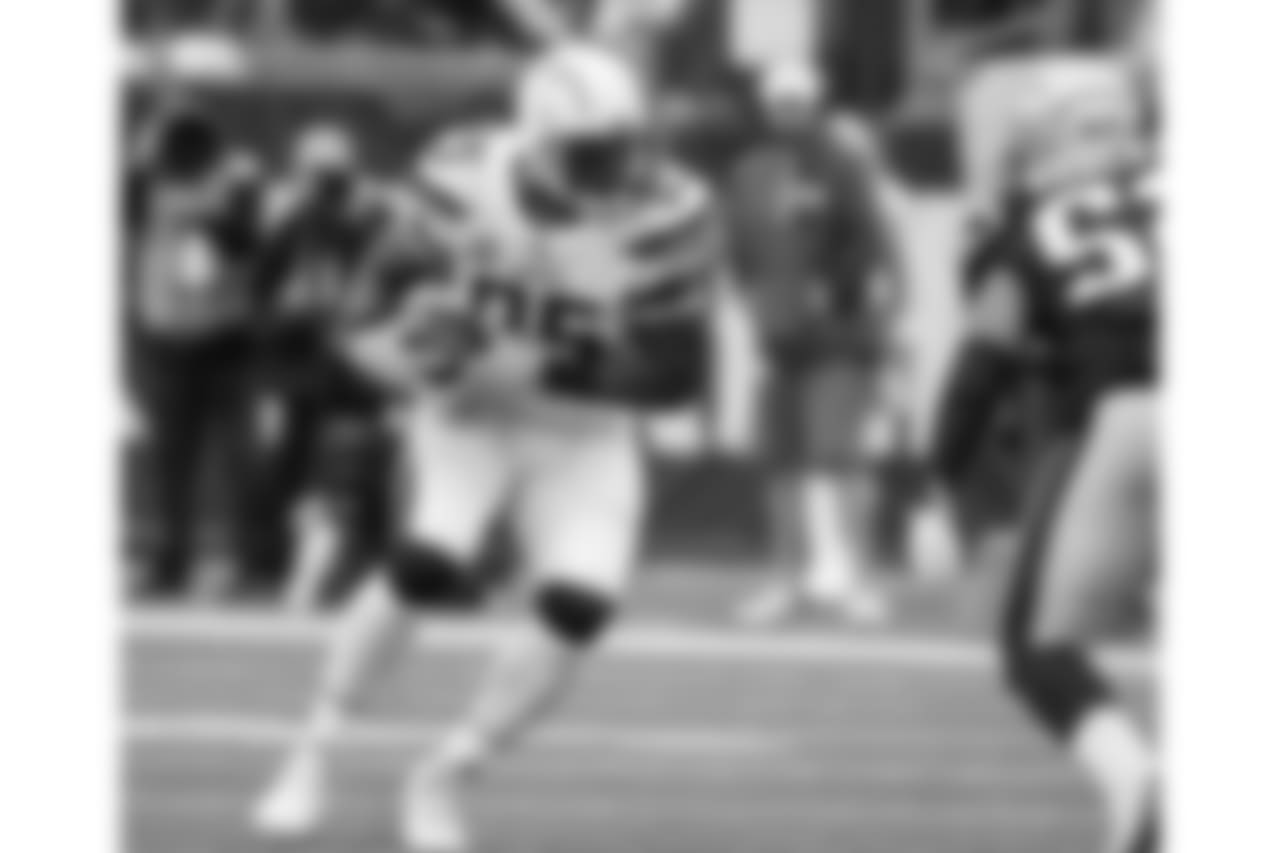 Mike Nowak
Mike Nowak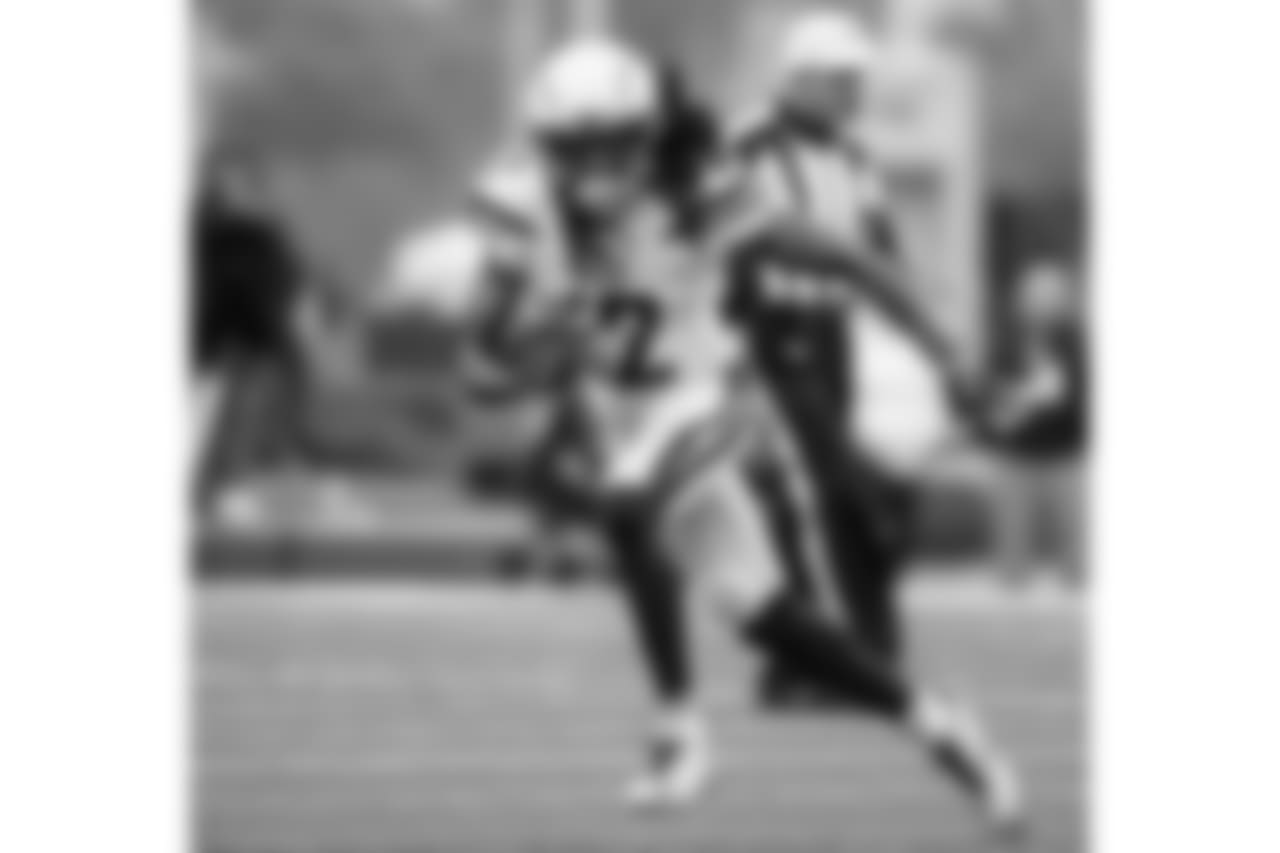 Mike Nowak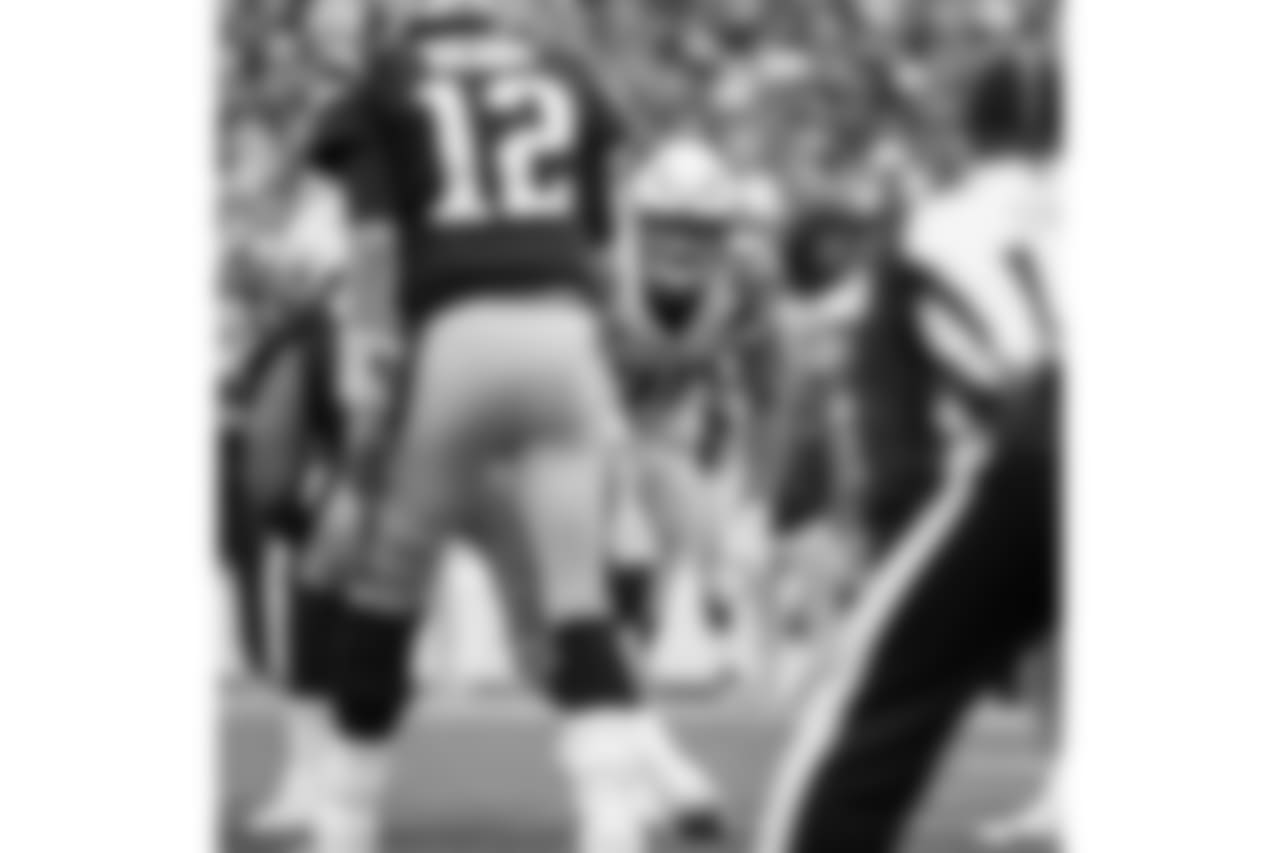 Mike Nowak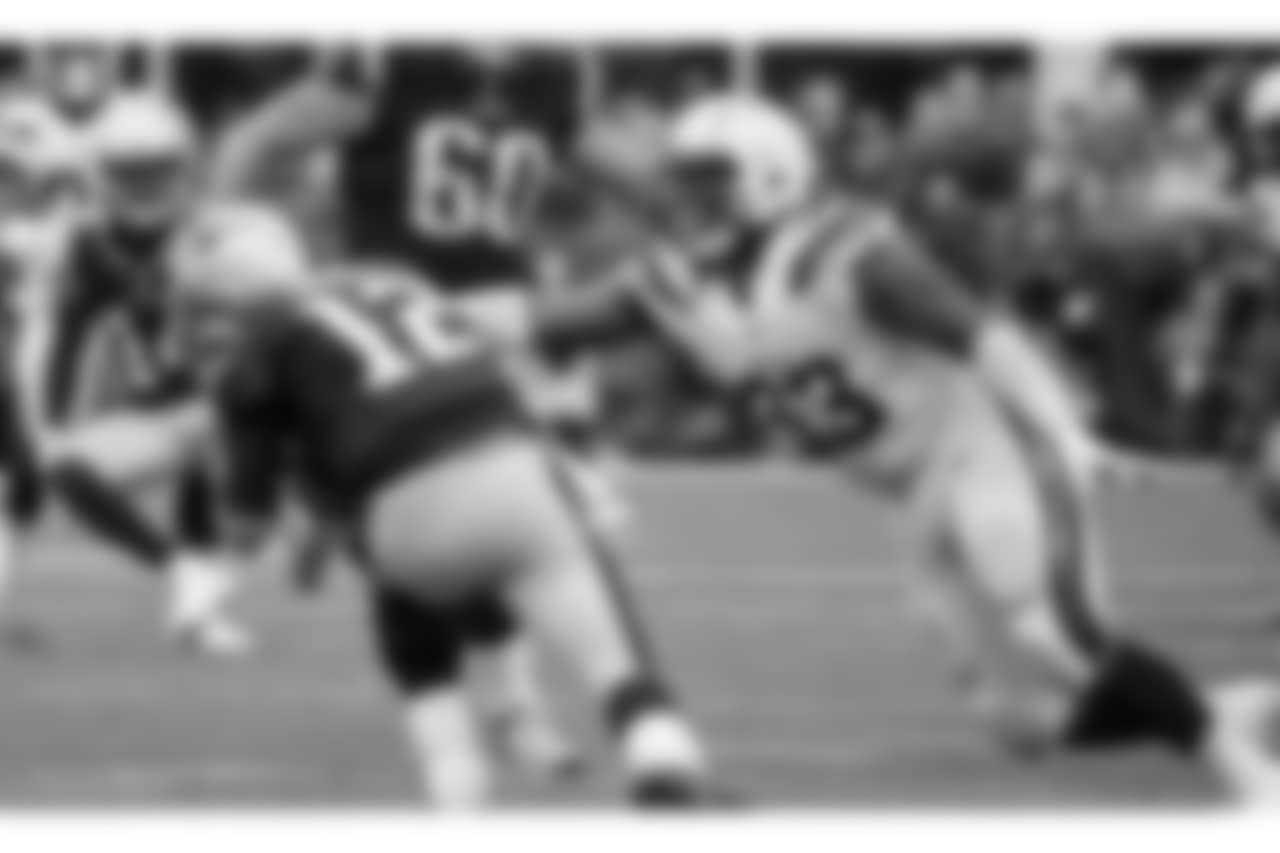 Mike Nowak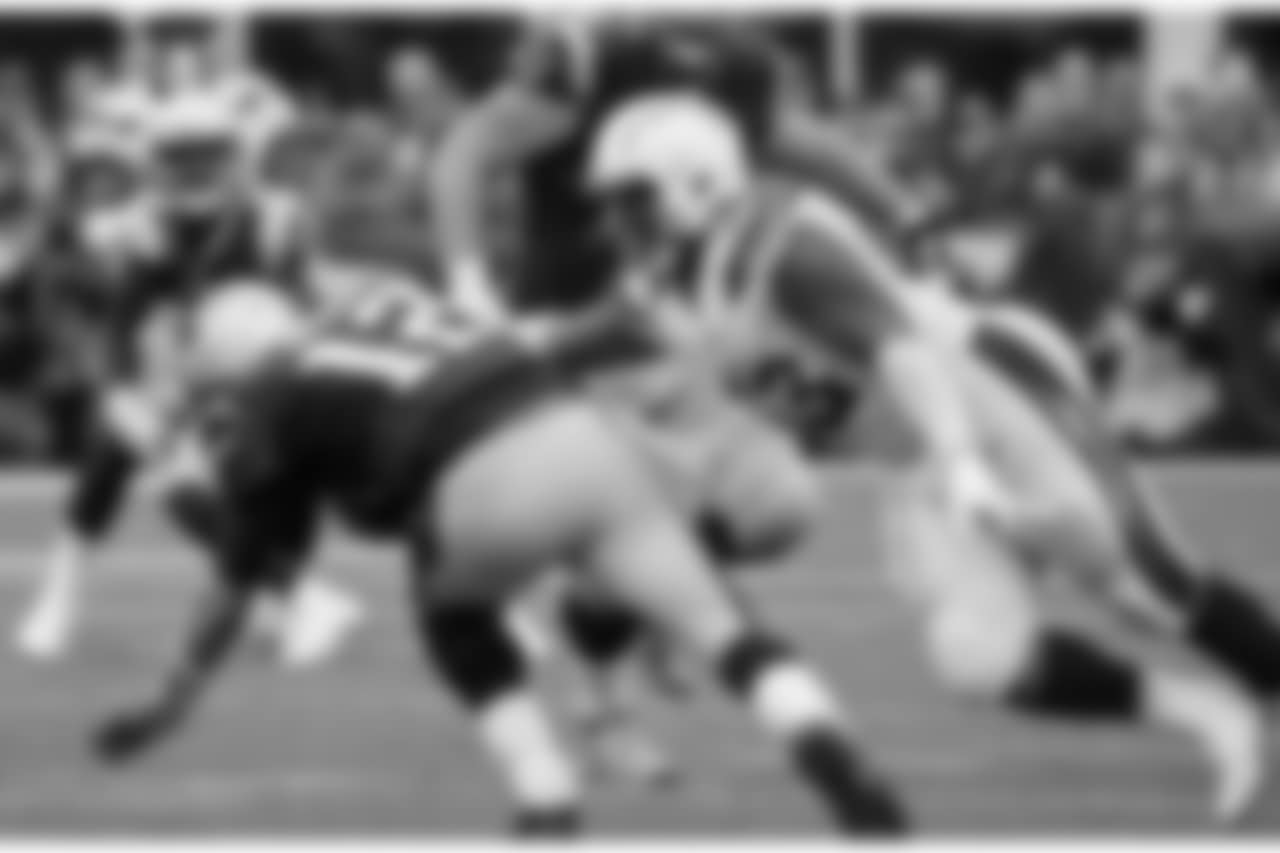 Mike Nowak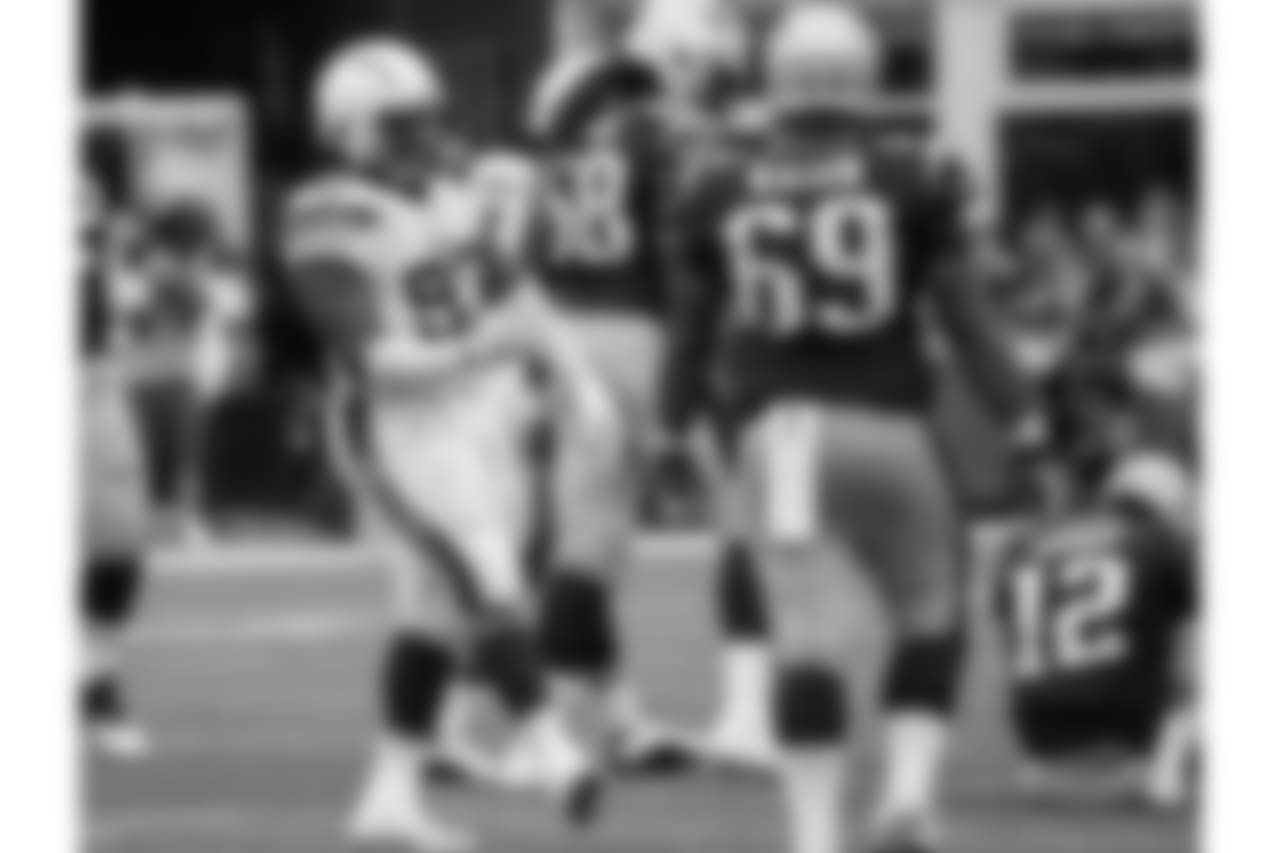 Mike Nowak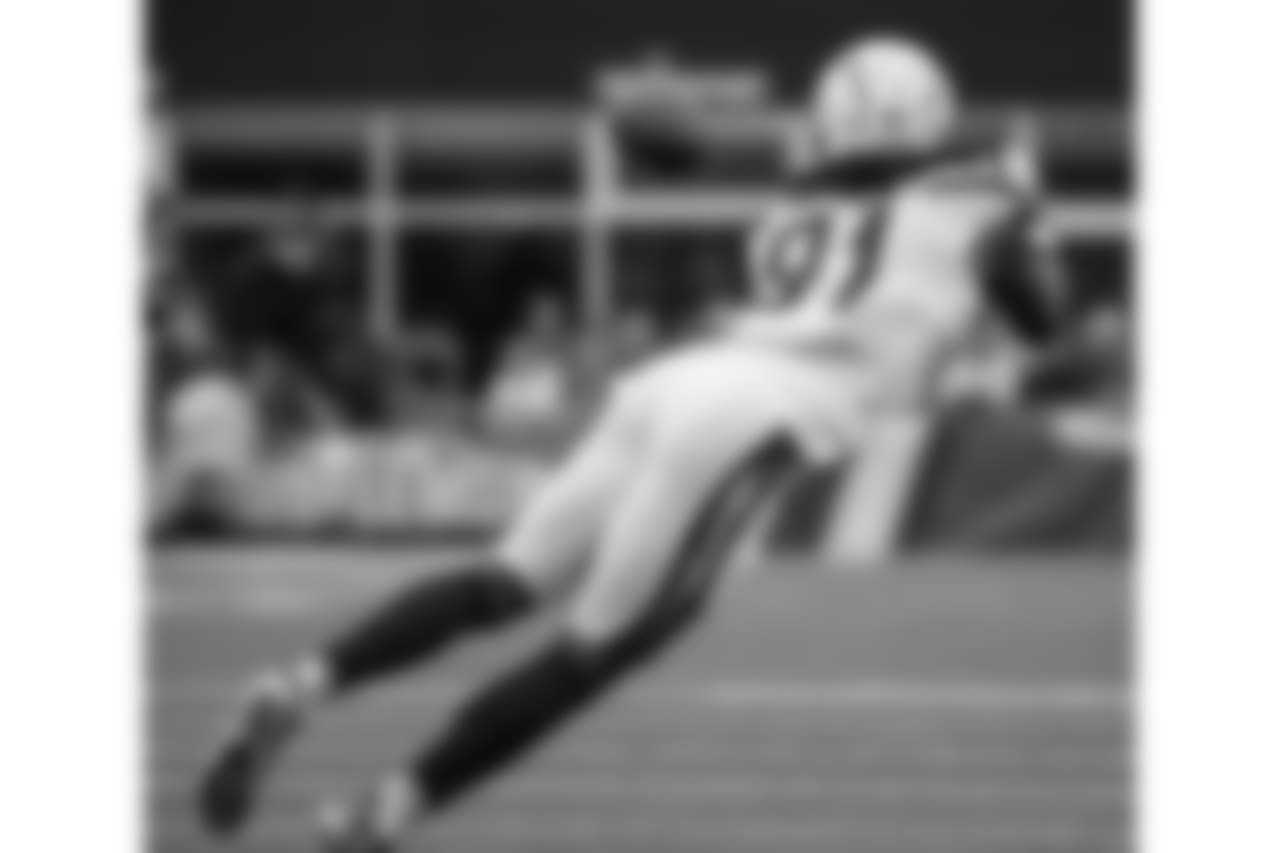 Mike Nowak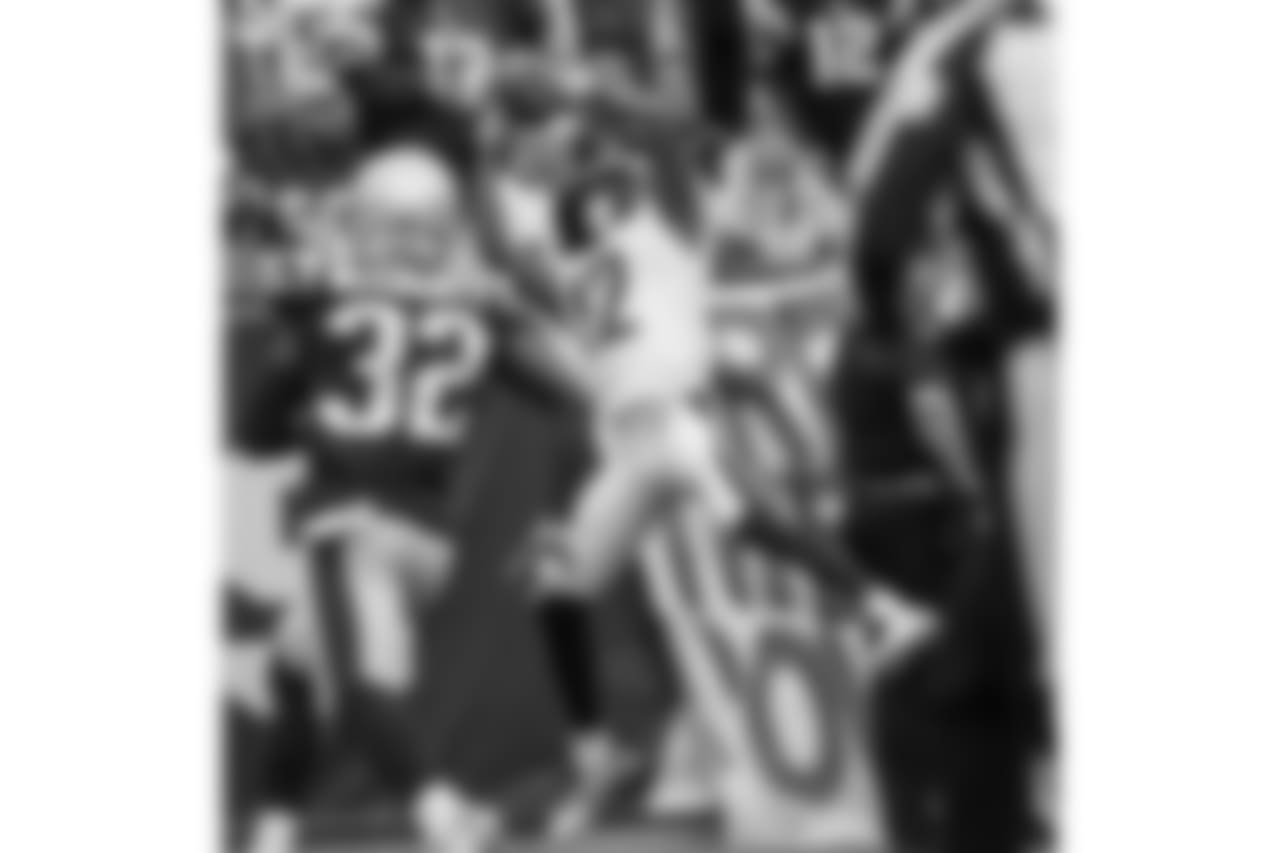 Mike Nowak
This Ad will close in
3
seconds
Here are five top lessons learned from the Chargers' 21-13 loss to the New England Patriots:
1. Bolts Beat Themselves – First of all, full credit goes to the New England Patriots for outexecuting the Bolts on Sunday. However, they weren't the only ones to beat the Chargers; L.A. authored enough self-inflicted mistakes that cost them the game as well. The team arrived in Foxborough knowing they had a miniscule margin for error against Tom Brady and the Pats. Unfortunately, they produced perhaps the most miscues and mental errors of the entire season in all three phases, which is why Head Coach Anthony Lynn began his postgame press conference discussing the miscues:
"We knew coming in here that we couldn't give that team anything. They are too good of a football team. I feel like we left too much on the field today. Penalties, touchdowns called back; we just didn't get ourselves a chance to win the game."
2. Special Teams Takes Step Back – One week after special teams' heroics in multiple phases spurred the Chargers to victory, the third side of the ball produced a number of costly gaffes. Most notable was reigning AFC Special Teams Player of the Week Travis Benjamin's decisions to pick up a muffed punt at his eight-yard line, then run backways trying to sprint past the coverage unit. Instead, he went into the end zone where he was tackled by Brandon King for a safety. It turned into a five-point swing when Stephen Gostkowski booted a 25-yard field goal on the ensuing possession. However, that wasn't the only miscue in the kicking game. Tenny Palepoi was offsides on the kickoff to open the second half. Instead of the Patriots starting at the 25-yard line, Dion Lewis got a second chance, returning the punt 71-yards to the Chargers' 25, producing a 50-yard swing in field position. Late in the game with the Chargers trailing by five with just over seven minutes remaining, rookies Desmond King and Rayshawn Jenkins were both flagged on a punt return in which Benjamin signaled for a fair catch. Instead of starting at the 18-yard line, the Bolts were backed up inside their own 10. Throw in a missed 51-yard field goal early in the game that was also deflected by the Patriots' Lawrence Guy, and it was clearly a day to forget for the special teams unit. Lynn weighed in on the struggles following the game:
"Last week (Benjamin) made a play on a punt return that helped us win the game. You know, and this week, he made a bad decision. That was a huge play in the game. You have to have some awareness of where you are on the football field. And he did not…those two points and then we kicked it off and they got three more, so that's a five-point swing. I would say that those five points made a big difference in the game."
3. Third Down Disparity – Credit goes to the Chargers defense, who limited the high-powered Patriots offense to only one touchdown and four field goals. However, while they were eventually able to get stops in their own territory, New England's ability to move the chains on third down proved pivotal. The Pats were 9-for-19, converting at a 47-percent clip while also picking up a first down on their lone fourth down try. Meanwhile, the Bolts struggled on offense on the money down, converting only 3-of-10 attempts (30-percent) on the afternoon. The inability to sustain long drives resulted in the Bolts putting up just 13 points, which was their second-lowest total of the season. Overall, the inability to find the end zone when the defense is limiting the opposition has been a source of frustration for Philip Rivers:
"The one thing though that we have not found the recipe for yet is that we need to score more points. The thing that hurts the most for me is that I keep seeing other teams score into the teens and us not win and I hate that for our defense – I hate that. For one, we as an offense are used to scoring a lot of points all the time and we just haven't been able to score as many points. We've done a lot of good things, but we haven't been scoring many points and that's the area – I think the most – that will reflect on the scoreboard. You have to score more than the other team. We need to get that taken care of in the second half of the season."
4. Gordon Grinds – Lynn pointed out all week how Melvin Gordon has played through a bevvy of ailments all year. A true grinder, he not only gutted through Sunday's game, but authored the longest run in franchise history. Gordon took a handoff at his own 13-yard line, showed patience to set up his blocking and then darted 87 yards to the house. It tied Paul Lowe for the single-longest run ever by a Charger. Overall, Gordon finished with 14 carries for 132 yards, bringing his season-average to 4.0 yards per carry. Afterwards, Lynn pointed out how the effort is indicative of the young running back's character:
"Melvin came in the game sore, limping a little bit. But I thought he played hard, extremely hard. He left a couple yards on the field out there, but I thought he played well…. It says what I already knew about him. High character young man; works his tail off. You know, he is going to be an elite back in this league."
5. Confidence Still Sky-High – The team's 3-5 record isn't what it wanted when the season began. However, considering they started off 0-4, it was the goal Rivers set heading into the second quarter of the season. Furthermore, while there are no moral victories, hanging tough with the Patriots on the road proved to the Bolts what they have in the locker room; a tough, talented team capable of going on a run. Casey Hayward best summed up the team's mindset at the midpoint of the year, explaining why their confidence remains sky-high despite the loss:
"If we can play the way we have the last few weeks, we have a chance. We said to ourselves earlier to go win the second quarter of the season. Now we have to go out there and win the third quarter. We've got to go 3-1 or 4-0 in this third quarter, but we believe we can do that. We've got this bye coming up, but then we've got to come back here and play like we have been playing. We've got a chance to fight our way into the playoffs. We played a really good team in the defending Super Bowl champions. We only gave them 19 points on defense, and we had a chance to get it into overtime. It's frustrating, but we're still confident."
Five Tips for Swimming Safety for Your Shoulders, presented by Select Physical Therapy
Keep a log of the distance you swim each day to ensure you don't exceed the recommended maximum of 35,000 meters per week.
Only increase the distance, time and/or intensity of your water workout by 10 percent each week, no more.
Stretch your posterior (outside) shoulder before getting in the water.
Practice perfect posture to combat negative side effects of rounding of the shoulders, a common occurrence for swimmers.
Incorporate posterior shoulder strengthening exercises into your fitness routine while on land to prepare you for your water workouts.
For more information on swimming safety and water sports injury prevention, or to request a complimentary consultation with Select Physical Therapy, please visit selectphysicaltherapy.com today!