NETWORKS: NFL Network, ESPN, ABC, ESPN Deportes
ROUNDS 2 & 3: Friday, April 24 at 4:00pm PT
ROUNDS 4-7: Saturday, April 25 at 9:00am PT
BOLTS' 2021 DRAFT PICKS & GUEST ANNOUNCERS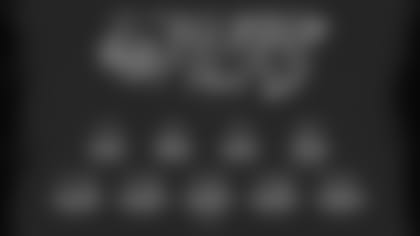 The Chargers enter this year's draft with nine total selections. While everything is subject to change once the draft begins, here's a list of when the Chargers are scheduled to be on the clock:
Friday
Round 2 – 47th overall to be announced by Chargers Legend Hank Bauer
Round 3 – 77th overall to be announced by Eric Burton, lead singer of Black Pumas
Round 3 – 97th overall (compensatory selection)
Saturday
Round 6 – 185th overall (From Jacksonville Jaguars through Tennessee Titans)
Chargers.com and each of the team's social channels will have you covered pick by pick.
From player interviews to press conferences, photo galleries and more, visit Chargers.com/draft.
Radio coverage of the 2021 NFL Draft will be provided by SiriusXM, Westwood One, and ESPN Radio.
The 2021 NFL Draft will also be streamed live via a number of NFL and ESPN digital properties across devices (Phone, PC, tablet and connected TVs). NFL Network or ESPN authentication may be required.
The Future is Here!
2021 Season Ticket Memberships are starting at only $50 per game. Click here to learn more.