The Chargers are 5-3 after a Week 9 win over Atlanta.
Here are five Monday takeaways from Chargers Head Coach Brandon Staley and wide receiver Joshua Palmer.
1. Palmer details clutch 4th-quarter catch
With under a minute left in Sunday's game, Joshua Palmer was still searching for the first 100-yard receiving game of his career.
The Chargers wide receiver was at 84 yards on seven catches, having endured a mostly solid game to that point.
But with 34 ticks left, the Bolts needed one final hurrah from the 2021 third-round draft.
Palmer delivered, hauling in a 22-yard strike from Justin Herbert to get the Bolts into field goal range and get the 24-year-old past the century mark through the air.
On first-and-10 at the Atlanta 43-yard line, the Chargers lined up in trips to the right, with Palmer in the slot on the left of that trio.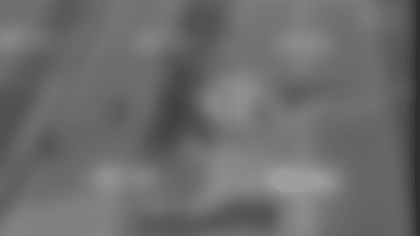 Palmer, who was matched up against Atlanta's Cornell Armstrong, used a smooth release off the line to get past the cornerback and get into his route.
By the 40-yard line, Armstrong is already chasing Palmer — who is running a deep crosser — down the field.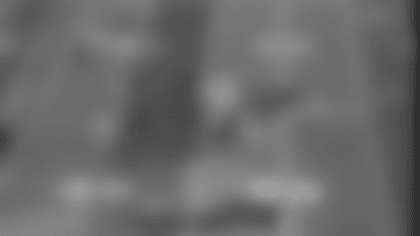 And with the Falcons in man coverage with a single-high safety, the left side of the field became wide open when Gerald Everett drew his man across to the right.
"It was man-to-man, Cover 1. Keenan [Allen] has done a great job just teaching me when and how the leverage they are going to be playing," Palmer said. "Once I saw that backside corner follow the shallow cross [on Everett], I knew it was going to be money as soon as I beat him off the line."
"I knew once I beat him off the line that's what Justin was going to go after," Palmer later added.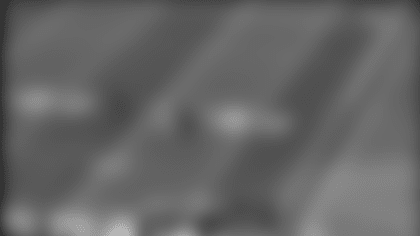 Palmer's big play helped him eclipse the 100-yard mark and get the Bolts in position for a game-winning field goal … all in the best game of his professional career.
"I think he's healthy now — I think you see that for those of you guys who have been with us through training camp. He had an outstanding training camp. Over the last couple of weeks, I've felt like that player was back out on the practice field," Staley said. "I thought he was really playing with speed. I thought that that's what happened [Sunday].
"I thought he was really aggressive in his routes, had really good setup, was strong with the ball," Staley continued. "Outside of that one drop on third down, I thought that he was definitely one of the highlights of our team — he got a game ball — but he has to continue to progress.
"Any time that you have your top two receivers out, you have an opportunity to showcase yourself as a No. 1 receiver, as a No. 1 option," Staley added. "[Sunday], I thought that he had answered the call. He's been working hard with Justin in practice. [Sunday] was a good game for him."
Palmer added: "I just embraced it. I wanted to take advantage of the opportunity. I knew I was going to get targeted so [my mindset] was just one catch at a time."
2. Austin Johnson out for the season
The Bolts received more rough injury news Monday, as defensive tackle Austin Johnson will miss the rest of the season with a knee injury.
Staley said Monday that Johnson, who was signed as a free agent this offseason, fractured his knee and sprained his MCL late in the third quarter against the Falcons.
"It's an opportunity for these other guys to be able to contribute. We know the guys that are likely to take his place," Staley said. "It's going to be an opportunity for us to show that we can play team defense, and we're going to have to. I'm really disappointed because Austin [Johnson] has been fantastic since he's gotten here.
"I love coaching him, we love coaching him, but this is part of the NFL. We'll get him back here soon," Staley added. "He's going to stay with us and he is going to be a key contributor, helping these guys throughout the rest of the season."
Right tackle Trey Pipkins III, who was already dealing with a sprained MCL, reaggravated that injury but is considered day-to-day.
Staley noted that Pipkins playing this week vs. 49ers is "still on the table."
In other injury news, Staley said a handful of other plays are also day-to-day.
"Chris Rumph [II], Dustin [Hopkins] and Keenan [Allen], they're kind of in that day-to-day. We're going to wait and see," said Staley, who added Jerry Tillery to that list.
Mike Williams, meanwhile, is "more like week-to-week, but he's progressing."
The beginning of the game was a bit rough for the Bolts, who trailed 10-0 after the opening stanza.
And the final minute was chaotic, as there was a double fumble in the second just before Palmer's big play.
A lot happened in between, too, but all that matters is the Chargers left Atlanta with their fifth win of the season.
The Bolts now sit at 5-3, with four of those wins coming by one possession.
While the preseason expectation might have been that the Bolts would have coasted to wins behind a high-flying offense, injuries and other factors have forced the Chargers to grind it out a bit more.
"I think that the group that went to Atlanta was ready for that type of game," Staley said. "Any time that you can be in those close games against a team that is first place in their division, a team that has won a lot of quality games and beaten a lot of quality teams, I think that it gives you confidence that, 'Hey, we can go in here with this type of crew and be able to go close the game out.'
"I thought, in the fourth quarter, we had our best stuff. We fell behind early, but we were able to stay calm. I felt like our team really did not flinch after that start," Staley continued. "Then, just really got back on track in that second quarter.
"We were able to really take advantage of the end of that second quarter and the beginning part of the third quarter, but I really felt like we finished the game, and that's always what you want, no matter who is playing, is that you finished the game well," Staley added. "I was really proud of that group because it took everybody yesterday, like I told you guys after the game. To get a road win like that against that type of team, I'm excited to carry that into this week."
Entering Week 10 of the NFL season, the Chargers are in the No. 7 seed and in a playoff spot in the AFC.
4. James showcases versatility
Back in training camp, Staley said it was a bit unfair to call Derwin James, Jr., a safety, even though that's obviously his listed position on the roster.
Instead, Staley termed him as a defensive back due to his versatility and ability to play all over.
Maybe it's time to add defensive lineman to his title, too.
According to analytics website Pro Football Focus, James lined up as a defensive lineman at the line of scrimmage on 17 of his 61 snaps yesterday. (James played every defensive snap for the Bolts).
That was a season-high at that spot for James, who had played 22 total snaps in the first seven games of the season as a defensive lineman.
He also played 17 snaps at free safety and 17 snaps in the box, along with 10 as a slot cornerback.
Staley on Monday explained how James' versatility can impact the entire game.
"That's what we were trying to do, is be flexible enough in the run and pass to be able to match up," Staley said. "I thought that those packages were extremely successful [Sunday] for us and allowed us to win that football game because you have to have those types of answers against a good scheme like theirs.
"As the game went on, I felt like we were able to activate the chapters of our scheme and really play quality football from the second quarter on, and even including third down, in making sure that they're having to identify a lot of things," Staley added. "Then, getting Derwin certainly, in places where he can attack and be aggressive."
James had a second-quarter sack on Marcus Mariota that sent a jolt to the Bolts sideline, as the Chargers took their first lead on the ensuing possession.
5. Spiller impresses in second game
Isaiah Spiller's role on offense continues to grow.
The 2022 fourth-round pick made his NFL debut with four snaps against Seattle in Week 7, but was on the field for 13 snaps against Atlanta.
 Spiller had 29 rushing yards on seven carries with a long run of seven yards. Sony Michel played 11 snaps with No. 2 running back Joshua Kelley on Injured Reserve with a knee injury.
Staley praised Spiller for his readiness, adding that his all-around game showed up on tape.
"I thought that he looked calm. I thought he had a lot of productive runs," Staley said. "He was getting positive yards. I thought he hit of a couple creases.
"I know there was one run that he kind of lost his balance that he wished he had back, but he had a couple of opportunities in pass protection to really show who he is, which I really liked in the game," Staley added. "There was one in particular that I thought was a highlight for him. It was good to get them out there. I thought that he was seeing the game. We have to continue to get him more experience and more opportunities."
Bolt Up for 2023!
Secure your 2022 Season Ticket Memberships today! Click here to learn more.