There will be no shortage of big-time matchups in 2023.
And while the Chargers 2023 schedule will be released Thursday at 5 p.m. (PT), here are some key battles, in no particular order, to keep an eye on:
Khalil Mack vs. Russell Wilson
The Chargers have high expectations for Mack entering his second season in powder blue. And while he was solid in 2022, he also drew plenty of extra coverage with Joey Bosa absent on the other side. Mack has 12.0 career sacks against the Broncos, his highest total against any opponent. Denver will be looking for a bounce back season under Wilson and Sean Payton.
Justin Herbert vs. Patrick Mahomes
This one shouldn't be a surprise, as two of the AFC's top quarterbacks will duke it out once again. Herbert and the Bolts have been right there against the league's best team over the past few years and will look for a breakthrough both on the field and in the standings. The Chargers lost both games by three points in 2022, and five of the past six meetings have been decided by six points or less.
Chargers OL vs. Raiders pass rush
Looking for an example of the importance of a healthy offensive line? The Chargers pair of games against the Raiders in 2022 tell that story perfectly. In Week 1, the Bolts had a healthy O-line and didn't allow a sack in a win. Fast forward to Week 13, and Herbert was sacked five times behind a line that was missing three starters in Corey Linsley, Rashawn Slater and Trey Pipkins III. Those three players will be key again this year against a stout Raiders pass rush that added Tyree Wilson with the No. 7 pick in the draft.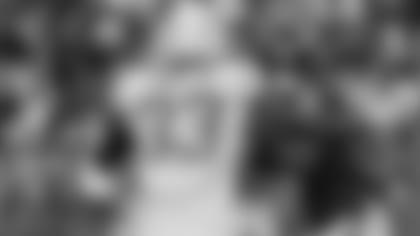 Derwin James, Jr., vs. Lamar Jackson
Here we have a pair of elite playmakers. James is perhaps the best overall safety in the game and can line up all over the field. Jackson, with a new contract is hand, possesses a skillset that no other quarterback in the league has. James will likely be tasked with keeping an eye on Jackson in both the passing game and when the QB scrambles. This is one of the best 1-on-1 matchups of the year.
Brandon Staley vs. Kevin O'Connell
The storylines here are aplenty between the head coaches. They are best friends, for one, and spent time together with the Rams as coordinators on opposite sides of the ball in 2020. They both eventually became head coaches and will meet for the first time in those roles. Even better? Staley is known as a defensive mastermind while O'Connell is one of the best young offensive minds in the game. Circle this one on your calendar.
Kellen Moore vs. Dan Quinn
Another coaching matchup! The Chargers hired Moore after he parted ways with the Cowboys and hope he can bring a jolt to an offense that has the potential to be among the league's best groups. Moore will see plenty of familiar faces on the Cowboys sideline, including Dallas defensive coordinator Dan Quinn, one of the best defensive coaches in the game. The chess match between Moore and Quinn should be a fascinating one.
J.C. Jackson vs. the Patriots
Everybody loves a good homecoming story. This one has an obvious twist, however, as Jackson continues to recover from a serious knee injury. Let's hope that Jackson is fully healthy by the time the season starts … and whenever this game pops up on the schedule. Jackson will return to New England and go up against Bill Belichick and Co.
Eric Kendricks vs. Aaron Rodgers
These two know each other well, but their past meetings have come in different colors, different stadiums and a different conference. Kendricks joined the Bolts this season as a free agent after eight seasons with the Vikings, while Rodgers was traded from the Packers to the Jets. Kendricks has squared off against Rodgers 15 times in his career, going an even 7-7-1. If anyone on the Chargers roster knows what the QB is capable of, it's Kendricks.
The Chargers vs. Lambeau Field
The Bolts are making a rare trip to one of the best NFL venues in 2023, as this will mark just the sixth total trip to Lambeau Field in team history. The Chargers are 2-10 overall against the Packers and just 1-4 in Green Bay. Fans looking for a fun road trip could choose this one, as the atmosphere for this one will be unmatched … especially if it's late in the season.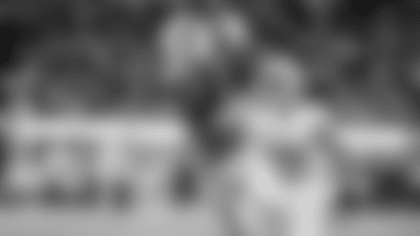 Chargers WRs vs. Jalen Ramsey & Xavien Howard
The Chargers might boast the deepest wide receiver room in the league, as Keenan Allen, Mike Williams and Joshua Palmer are all proven NFL players. Add in first-round pick Quentin Johnston and the Bolts are stacked at that spot. But this will likely be the best cornerback duo they see all season. Ramsey, a three-time First-Team All-Pro, was traded to Miami this offseason. He'll join up with Howard, a four-time Pro Bowler. The back-and-fourth battles here will be must-see viewing at SoFi Stadium.
Bolt Up for 2023!
Secure your 2023 Season Ticket Memberships today! Click here to learn more.