Here is a six-pack of the top lessons learned from the 28-16 loss.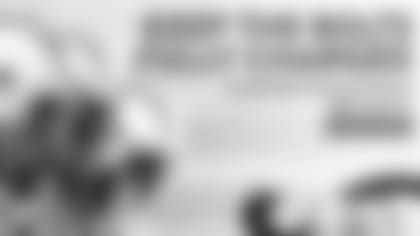 1.  Turnover Woes Continue– The Chargers entered the game committing the most giveaways in the NFL, and that trend continued against the Panthers.  The Bolts turned it over five times, all by Philip Rivers as he threw three interceptions and had two strip-sacks against him.  Number 17 has now committed 12 turnovers in the last four games. However, Rivers is not solely to blame for the giveaways as everyone on offense shoulders responsibility whether that means improved blocking from the offensive line or wide receivers making better plays on the ball to ensure it doesn't result in a pick.  Overall, Head Coach Mike McCoy hammered home how the offense must do a better job protecting the rock:
"We have to eliminate them. Turnovers are something that we have been talking about all year long. That's something that we are the leaderboard in the league and that's too many of them. We have to avoid them. So you talk about it every day, and we've been talking weekly on certain things and situations about we have to protect the football. We have to protect the football. We can't turn it over. So it's not like we haven't been talking about it.  We're doing it too often… I think in situations at certain times you are trying to make a shot, make a play, take a shot down field whether it was caught, to see certain things and certain situations. Being down a couple of scores (and) trying to make some big plays at times."
2.Punting Game Remains Inconsistent– Most NFL rookies experience a roller coaster first year, which has been the case for punter Drew Kaser.  The Chargers sixth-round pick has admittedly struggled with consistency, alternating disappointing games with big ones like Week 6 vs. the Broncos when he was named the AFC Special Teams Player of the Week. Unfortunately, he struggled on Sunday which put the defense in a bind.  Kaser punted three times, netting just 34.7 yards per attempt.  His pair of first quarter punts resulted in 10 points on the ensuing Carolina drive, including his second one which traveled 30 yards to the San Diego 35.  McCoy noted how struggles in that department put the Bolts behind the eight ball:
"A couple of those weren't very good today… The one backed up punt (that went 30 yards) was poor. They got the ball at the 35 yard line I think which hurt us. Our defense was on a short field the whole entire first half."
3. Another Game, Another Star Goes Down– There is nothing worse than seeing a player have to leave the field on a cart.  It's been a far too familiar scene this season with the Chargers losing Keenan Allen, Danny Woodhead, Manti Te'o, Jeff Cumberland, Branden Oliver, Donavon Clark and Caraun Reid in that manner. On Sunday, it was Melvin Gordon who was carted off the field not even four minutes into the game after sustaining a hip injury trying to recover a loose ball.  He wasn't the only Charger to not return to action after leaving the game as Joey Bosa (neck), Craig Mager (elbow, stinger) and Orlando Franklin (rib) joined him inside the locker room.  The Bolts stressed how losing those players to injury wasn't the reason they lost, and they are correct as their replacements stepped up admirably.  Still, it's tough to see teammates go down like that as Antonio Gates explained:
"Obviously that was a blow for what we try to get done offensively. We always talk next man up.  That's our philosophy.  But make no mistake, you cannot replace a guy like that.  You just can't.  He's a big part of what we do offensively.  We need him to have a speedy recovery."
4. A Brutal First Quarter– The Chargers have scored the most opening possession touchdowns in the NFL.  However, against Carolina the Bolts went three-and-out for what turned out to be the start of a nightmare first quarter for the offense.  San Diego amassed only 30 yards on 14 players, giving up two sacks, one fumble, two three-and-outs and lost Gordon for the game.  Matt Slauson was at a loss for words to explain the poor start other than to say it was a lack of execution:
"Bad execution. I don't know how exactly it happens.  You can't start like that.  But the fact is it did happen, and we have to make sure that it never happens again. It was just really bad out there.  I thought our defense kept giving us opportunities, but we just had breakdown after breakdown.  We need to get our stuff together as an offensive line."
5. Reed Makes Name for Himself– When players go down, others must step up.  That is exactly what Trovon Reed did against the Panthers.  The cornerback saw his very first NFL action on defense after being promoted off the practice squad following the bye week.  A veteran who has been on three other team's practice squads before San Diego's, he made the most of his opportunity with an end zone interception in the fourth quarter.  While it was initially ruled a 100-yard pick-six, the return was overturned following replay.  Nonetheless, it was still a monumental play as McCoy praised Reed's work ethic and temperament:
"What a great pick. That was huge for us at that time of the game to keep us in it.  (It was) a big play on his part.  Huge play.  To jump in front of (the receiver) and get the interception and keep them from scoring.  I think he got settled in as the game went along.  I'm happy for him and the way he made the play… He's a player that when you watch the practice film, you think he's playing a game.  There's a lot of energy; he loves to go out and practice.  You really like the way he plays the game.  You go out in practice and it looks like he's playing a game.  He gets so excited.  I love his attitude when he comes to work."
6. Page Turned to Raiders Week– You throw out the record when it's Raiders Week, which is what the Chargers turned their attention to after the game.  While the sting from the 28-16 loss was still fresh, the Bolts stated how eager they are to begin preparations for their AFC West rival who come to town in Week 15.  McCoy described the team's mentality:
"We're going to keep on fighting. That's what we do in this business. We have the Raiders coming to town so if that doesn't say enough to everybody you have the wrong people in your building."