Welcome to a special pre-draft edition of the Chargers Mailbag!
Welcome to draft week! It's been a long wait, so let's get into what the Chargers could do with the 21st overall pick.
If I had to rank these three options from most to least likely, it'd look like this:
Most people around the football world would tell you that a trade back is the best option since you could end up with a later first-round pick and other picks on Day 2 or 3.
But it takes two to tango, and sometimes a trade simply doesn't materialize, even if a team is trying their best to make it happen.
That's why teams usually just end up picking at their spot the majority of the time. There will likely be some wheeling and dealing, yes, but it's not as if half the first-round picks get traded.
To me, trading up is the least likely of the three options here. If the Bolts needed a quarterback (and they sure as hell do not), then that could increase this possibility. But it's unlikely in my eyes.
Overall, the Chargers are in a solid spot. They don't need an immediate starter at any position right now and could simply let the board fall to them and take the best player available.
So, while a trade down could happen (and more on that later), the most likely option is that the Bolts stay put at No. 21.
As for which areas the team could target early on, I'll give you four.
In no particular order, keep an eye on cornerback, edge rusher, tight end and wide receiver.
What would be an 'A+' Chargers draft for three rounds? (Edward via email)
But a quick note before I go through this:
I do not know what the Chargers will do Thursday night. Nobody really knows, not even Telesco, just because of the unpredictability of the 20 picks before the Bolts are slated to go.
Also, just because I pick players in this hypothetical mock draft, it's absolutely zero indication or inside info that is what the Chargers will do.
I simply did a PFF mock draft that ended with the Chargers getting an 'A+' from PFF, which again, might not be an 'A+' based on what you, me or anyone else thinks right now.
I did not do trades. We'll save that for the next question below.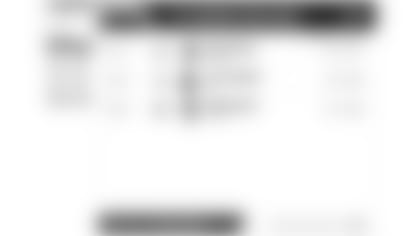 This hypothetical mock draft has a different flavor than what many pundits have projected in recent months.
We have a first-round cornerback in Banks who may not be the best player at his position, but plays a premium one at cornerback. He could be a long-term option in the secondary for the Chargers.
Campbell is one of the top linebacker prospects and the No. 1 linebacker in this draft class according to draft analyst Chris Trapasso of CBS Sports.
Is starting linebacker a need for the Chargers right now? No, not with Eric Kendricks and Kenneth Murray, Jr., on the roster. But the Chargers need more depth behind them, plus neither starter is signed long-term.
Dell offers what fans may want in the first round — a play-making wide receiver with speed — but getting one of those in the third round is great value. Plus, he has return ability, something the team needs with the loss of DeAndre Carter.
All in all, this three-round mock looks a tad different than what some people might expect if they have been going solely off mock drafts in recent weeks.
But with the addition of three of PFF's Top 50 players, it would help the Bolts in both the short and long term.
There is lots of speculation the Chargers could trade back from 21. Who could we trade with? (Mark via email)
Let's have some fun with this one. We're once again using the PFF mock draft simulator, only this time we're looking at two rounds and trying to trade back from No. 21.
Here were PFF's top six players available when we were up at No. 21: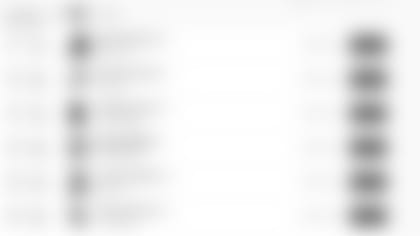 Based on how their final draft board looks, the Chargers might be happy with any of these players in Round 1.
But the Bills are a willing trade partner at No. 27, so let's try and swing a deal with them…
After some back and forth, I was able to make this deal with Buffalo: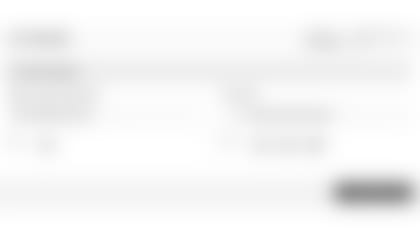 We moved down six spots here but added a late second-round pick and a sixth-round selection, too.
And we made out pretty well based on ProFootballReference's trade value chart. Here's how that worked out:
Pick No. 21 is worth 800 points, but we gained No. 27 (680 points), No. 59 (310 points) and No. 205 (nine points). Overall, we netted 199 points in this trade, a clear win if you ask me.
Buffalo took Pittsburgh defensive tackle Calijah Kancey at No. 21. I like him as a prospect, but look at this haul for the Bolts: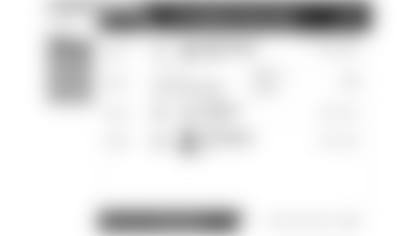 Getting Kincaid at No. 27 could end up being the steal of the draft down the road. He's PFF's No. 10 overall player. NFL Network's Daniel Jeremiah has him at No. 9 overall and Dane Brugler of The Athletic has the tight end at No. 20 overall.
Chargers fans in favor of a pass-catching weapon in the passing game — and Kincaid excels at catching the ball and getting up the field — would likely be ecstatic with this pick.
Plus, getting two defensive players in Turner and Tuipulotu to help out now and in the future would be a boon for the Chargers front office.
In this trade-back scenario, the Bolts would get a premium offensive player and someone perhaps they might have taken at No. 21. But they get an extra second-round pick out of the deal, plus a late-round pick that could be a special-teamer or quarterback.
I'm combining these two questions since both center around Robinson.
Read any draft report on the Texas running back and you'll get rave reviews. Jeremiah said last week that Robinson is among his top overall prospects, but nobody really knows where he'll go because of the position he plays.
10 or 15 years ago? Robinson might be the No. 1 overall pick in the draft. He apparently has that kind of potential and talent.
But in a pass-happy league, it will be fascinating to see where he lands and where he goes.
Should the Chargers take him at No. 21?
It's a bit subjective since I won't know how the rest of the board has fallen. But the main thing to consider here is how high the Bolts have him ranked on their draft board, plus how they feel about taking a running back in the first round.
For what it's worth, Telesco said Monday that Austin Ekeler's situation won't impact what the team does later this week.
Now, if it comes down to Robinson or Zay Flowers?
Traditionally, wide receivers have more value and production than running backs, and getting a good one on a rookie deal is almost as valuable as hitting on a young quarterback.
I can't tell you which player the Chargers would take in that scenario. There's certainly a case for both, but again, it depends on the team's internal strategy and where their board is at in such a situation.
Don't sleep on an edge rusher in Round 1.
Again, with Khalil Mack and Joey Bosa on the roster, the Chargers don't need a starter. But they need depth behind them, as Chris Rumph II is the only other notable edge rusher on the roster right now.
Perhaps Murphy drops into the early 20s, or edge rushers like Lukas Van Ness or Nolan Smith slip a bit.
In this scenario, perhaps the Chargers take the long view and get a player who could be a third-down rusher in 2023 and develop into a starter in his second season.
This same scenario, by the way, could play out at cornerback, too. Players such as Banks, Joey Porter, Jr., or Emmanuel Forbes could be names to watch late Thursday night.
To me, this is among the more interesting storylines ahead of this weekend.
The Chargers plan on Easton Stick backing up Justin Herbert in 2023, but Stick is only under contract for one season.
I could absolutely see the Bolts using a late-round pick on a quarterback, much like they did in the fifth round with Stick in 2019.
Who could be some options in the sixth or seventh round?
Brugler has fifth to seventh-round grades on the following quarterbacks: Houston's Clayton Tune, Georgia's Stetson Bennett, UCLA's Dorian Thompson-Robinson, TCU's Max Duggan and Shepherd's Tyson Bagent.
This isn't a proclamation that the Chargers will draft a late-round quarterback. It's simply an acknowledgement that they could address the position then.
Telesco said Monday that the Chargers will bring three or four quarterbacks to training camp. So whether that's in the draft or through undrafted free agents, the team will have more arms than Herbert and Stick on the roster in the next week or so.
That will do it for this edition of the Mailbag.
As always, you can find me on Twitter at @EricLSmith and submit your questions for the Chargers Mailbag.