CONTENT SPOTLIGHT: PAINTING A MASTERPIECE: JUSTIN HERBERT'S RECORD BREAKING SEASON
Last Saturday at the NFL Honors, it was announced that Justin Herbert was named The Associated Press NFL Offensive Rookie of the Year for the 2020 season.
To help celebrate the achievement, we brought in artist Jonas Never to paint a mural celebrating Herbert's historic year.
---
---
PARTNER SPOTLIGHT: HERBERT NAMED 2020 PEPSI ZERO SUGAR NFL ROOKIE OF THE YEAR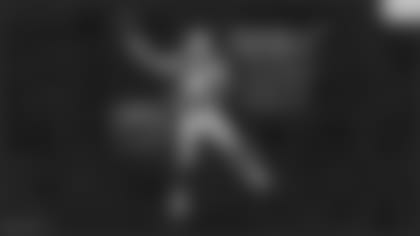 ---
---
In addition to being named AP Offensive Rookie of the Year, Justin Herbert was also named the 2020 Pepsi Zero Sugar Rookie of the Year!
Each week, five nominees were chosen for the Pepsi Zero Sugar NFL Rookie of the Week and fans voted for the winner on NFL.com. Herbert won the Pepsi Zero Sugar Rookie of the Week award nine times in 2020 which tied for the most times a player won the award in a season since 2004 (Ben Roethlisberger.) Read More
COMMUNITY SPOTLIGHT: SOFI DONATES $30,000 TO HELP LAUNCH BOLT ACADEMY
After every successful field goal and PAT scored at SoFi Stadium, SoFi donated $1,000 to support the launch of Bolt Academy.
Bolt Academy is a careers training and leadership development program created by Brotherhood Crusade and the Chargers Impact Fund, to provide opportunities to work for the Chargers on game days at SoFi Stadium in 2021.
---
---
SPREAD THE NEWS
Not already subscribed to the Bolts Business Highlights email list? Fill out the form below to get our weekly updates!