The Los Angeles Chargers are excited to kick off training camp on July 30.
In addition to watching practice, fans will be treated to a first-class event with many fun activities, a live DJ spinning the latest tunes, food trucks and more.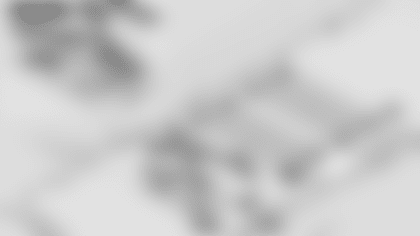 WELCOME TO THE FIGHT
Training Camp opens Sunday, July 30 at Jack Hammett Sports Complex in Costa Mesa.  Practice will begin at 10:00am.
All 13 Chargers practices at Jack Hammett are open to the public, free of charge and will run from 10:00 a.m. – 12:00 p.m. each day.  See below for a complete schedule of open practices.  Gates to Jack Hammett open at 9:00 a.m.
Camp features awesome practice viewing opportunities from either the field or grandstand.  Fans are encouraged to reserve grandstand bleacher seating passes by clicking here.
Chargers fans can visit www.chargers.com/camp for any additional information.
PARKING
Parking is available at Gate 3 at the Fairgrounds and costs $10 (cash only).  Gate 3 will open at 8:00 a.m.
*   The $10 additionally covers same-day parking for the OC Fair which runs through August 13 (Wednesday – Sunday).

* Click here for full parking details.
DAILY HIGH FIVE WALK
Want to high five your favorite Charger?  Now is your chance.  Each morning between 9:00 and 10:00 a.m., fans will have an opportunity to high five the players before practice starts at 10.
COME HUNGRY
Food trucks will be on site for each training camp practice offering fans a variety of high quality local fare.
The six trucks showing up to camp on July 30 are listed below, but at least four trucks will be on location for each of the remaining practices.
*   The Cut: Handcrafted Burgers (Accepts cash/credit/debit)
*   TJ's Woodfire Pizza (Accepts cash/credit)
*   Free Range (Chicken) (Accepts cash/credit/debit)
*   Border Grill (Modern Mexican) (Accepts cash/credit)
*   Kona Ice (Ice cream & shave ice) (Accepts cash/credit)
*   Dogzilla (Hotdogs) (Accepts cash/credit)

FAN ACTIVATION ZONE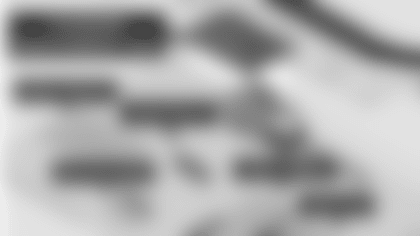 This area features opportunities to meet members of the 2017 Charger Girls. It also hosts several exciting activities and exhibits for fans of all ages to enjoy!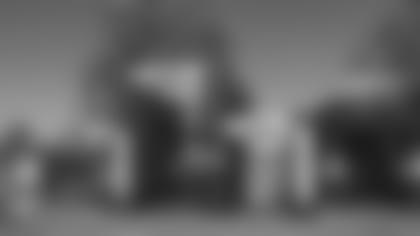 Test your skills at the mini combine or see how you "measure up" to some of your favorite Chargers players.  In addition, there will be inflatables and many photo opportunities.
*   *Note: Anyone under the age of 17 will need to have a parent/legal guardian sign a waiver clearing them to participate on site each day they attend.*

GEAR UP
A Chargers merchandise tent will be on site in the Fan Activation Zone each day offering the latest Chargers merch available for purchase.  This gear includes the newest training camp styles worn by Chargers coaches and players.
There will also be daily merchandise deals.
GET SOCIAL
Be sure to use #ChargersCamp on all social platforms for a chance to be featured on chargers.com.
Snapchat Geofilters:Attend camp each day to collect a special Snapchat player geofilter card as we will be featuring new card filters everyday at camp.  Click here to learn more about how your snaps can get featured on Twitter and chargers.com.
SAVE THE DATES
| | | | | |
| --- | --- | --- | --- | --- |
| Day | Date | Event | Location | Time |
| Sun. | 7/30 | First Training Camp practice | Jack Hammett Sports Complex | 10 am-12 pm |
| Mon. | 7/31 | Training Camp practice | Jack Hammett Sports Complex  | 10 am-12 pm |
| Tue. | 8/1 | Training Camp practice | Jack Hammett Sports Complex  | 10 am-12 pm |
| Wed. | 8/2 | Training Camp practice | Jack Hammett Sports Complex  | 10 am-12 pm |
| Fri. | 8/4 | Training Camp practice | Jack Hammett Sports Complex  | 10 am-12 pm |
| Sat. | 8/5 | STM/waitlist member ticketed practice with the L.A. Rams | StubHub Center | 4:30-7pm |
| Mon. | 8/7 | Training Camp practice | Jack Hammett Sports Complex  | 10 am-12 pm |
| Tue. | 8/8 | Training Camp practice | Jack Hammett Sports Complex | 10 am-12 pm |
| Fri. | 8/11 | Training Camp practice | Jack Hammett Sports Complex | 10 am-12 pm |
| Sun. | 8/13 | Preseason Week 1 vs. Seattle Seahawks | StubHub Center | 5:00 pm |
| Tue. | 8/15 | Training Camp practice | Jack Hammett Sports Complex | 10 am-12 pm |
| Wed. | 8/16 | Training Camp practice | Jack Hammett Sports Complex | 10 am-12 pm |
| Thu. | 8/17 | Training Camp practice with New Orleans Saints | Jack Hammett Sports Complex | 10 am-12 pm |
| Fri. | 8/18 | Training Camp practice with New Orleans Saints | Jack Hammett Sports Complex | 10 am-12 pm |
| Sun. | 8/20 | Preseason Week 2 vs. New Orleans Saints | StubHub Center | 5:00 pm |
| Tue. | 8/22 | Final Training Camp practice | Jack Hammett Sports Complex | 10 am-12 pm |
| Sat. | 8/26 | Preseason Week 3 at Los Angeles Rams | LA Memorial Coliseum | 5:00 pm |
| Sun. | 8/31 | Preseason Week 4 at San Francisco 49ers | Levi's Stadium | 7:00 pm |