San Diego will always hold a special place in Jason Verrett's heart. It's the city where he began his career and earned his first Pro Bowl nod.
Still, he couldn't be more excited to represent the city of Los Angeles moving forward.
Verrett admitted it's been an emotional week. However, he echoed Philip Rivers' earlier comments, stating any trepidation over how the team might be received in LA was quickly quelled after spending 24 hours in his new home.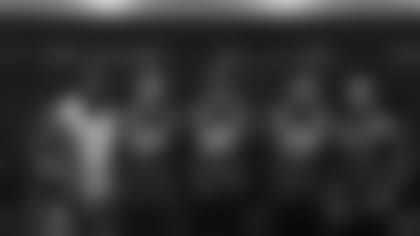 Starting with the team's kickoff event at the Forum through taking in a Kings game Wednesday night, Verrett is deeply grateful for the warm welcome.  The litany of fans showing strong support for the Bolts has added fuel to his fire.
"I've felt the love, and I want to feel even more," he said.  "That means we've got to go win more games.  The more we win, the more love we're going to feel.  That's what we need to accomplish. That's our focus."
While he made the rounds in LA, nothing compared to being part of the team's kickoff event at the Forum.  In fact, he came off the stage ready to take the field right then and there.
"This was incredible," he said moments after the festivities ended.  "Being a part of this ceremony, it's got me hyped up.  I felt the love. They are excited up here.  I am ready to go get a work out in right now.  I wish I could go out there and play a game."
Verrett is also hopeful the fans who've cheered him on for the first three years of his career continue to show love as well as time moves on.
"I understand how hard it is for them.  The pain is to be expected. But we are moving only a little over an hour away.  Hopefully they will come out and support us, too."