This season, Chargers.com will highlight recipes that have been tried and tested by Chargers players to give you an experience to eat like a Charger.
Thanksgiving is one of those days where family, food and football all take center stage. With the holiday this Thursday, we wanted to share some of our players' favorite recipes.
Yesterday, we shared two favorites from Kyle Emanuel and Darrell Stuckey. Below are two more from players on both sides of the ball.
To complement your meal on Thursday, try making the Corn Casserole that is a favorite in the Woodhead family courtesy of Danny's wife, Stacia. Or if you're looking for a unique alternative, check out Tenny Palepoi's Samoan Chop Suey, which is a dish the DE said he can't have Thanksgiving without.
Stacia Woodhead's Corn Casserole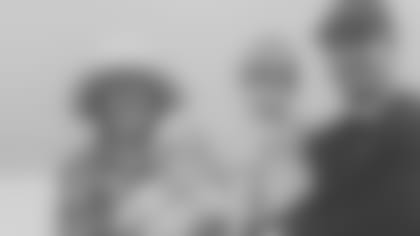 This recipe was passed down from Stacia Woodhead's grandmother to her mother and now to her so she can enjoy it with Danny and their children.
Ingredients
1 can whole kernel corn (un-drained)
1 can cream style corn
1/3 cup melted butter
1 cup diced Velveeta cheese
1 cup uncooked macaroni
¼ cup chopped onion
Directions
Preheat oven to 325°
Combine all ingredients in a large casserole dish.
Bake uncovered at 325° for one hour, but stir once after 30 minutes.
Tenny Palepoi's Samoan Chop SueyHear it from Tenny Palepoi: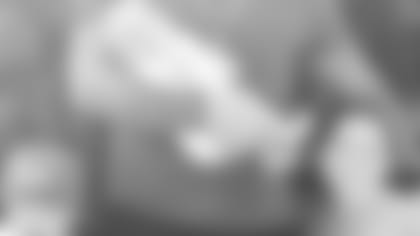 "This is a Samoan dish that is a must for my family at any gathering, but most importantly, Thanksgiving. It's comfort food for us. Thanksgiving wouldn't be the same in my home without this dish. It's something I grew up having and my kids love it.  This is a dish that will forever be in the Palepoi home."
Ingredients
250 grams Vermicelli noodles
500 grams Chicken or Beef, chopped
2 tablespoons vegetable oil
2 garlic cloves, crushed
1 tablespoon ginger, grated
2 tablespoons soy sauce
½ cup water
1 cup each of assorted frozen vegetables such as corn, carrots and/or peas
Chopped spring onions for garnish
Directions
Soak vermicelli noodles in hot water until soft (around 3-5 minutes) then drain the vermicelli using a strainer or colander and set aside. Feel free to trim the vermicelli if necessary.
Add oil to a large lidded pot or pan on medium high heat and stir fry the garlic and ginger for a couple of minutes until soft and fragrant.
Add the meat and stir fry until brown. Add half of the soy sauce to the meat, stir and lower the heat. Cover the pan and allow it to simmer until the meat is tender (about 10 minutes). The meat will start caramelizing and the liquid will reduce. Add a little water if pan gets too dry and stir occasionally.
Add vegetables to the pan after the meat is tender and increase the heat to medium. Stir fry the vegetables until just cooked.
Gently fold vermicelli into the pan.
Stir in the remainder of the soy sauce and ½ cup of water, put the lid on the pot and allow to cook for 2 minutes.
Turn off the heat and serve with spring onions for garnish.