Don Coryell's Hall of Fame moment is finally here.
And those who knew him best can't wait to celebrate the legacy and accomplishments of the iconic former Chargers Head Coach.
"Honestly, I am so excited. I mean, I've been packed for over a week," said Coryell's daughter, Mindy Coryell Lewis. "I just I can't believe it's here because it was so many years in the making.
"It was so close, so many times and just never getting over that hump," Coryell Lewis added. "Now here we are."
Dan Fouts, the quarterback who orchestrated Coryell's high-flying offenses, added:
"You know, I don't think I'll be as emotional as I was when I heard that he was finally elected. It's been a 30-year campaign and to know that the campaign has finally won and he's in is really wonderful."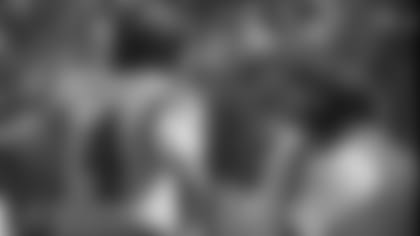 Coryell is one of nine members of the Pro Football Hall of Fame's Class of 2023. Coryell, who passed away in 2010, is one of two in his class who will be posthumously enshrined in Canton, Ohio.
Coryell, a Coach/Contributor finalist for the Class of 2023, was voted in by the Hall of Fame's full Selection Committee earlier this year. He will officially be the 364th member of the Pro Football Hall of Fame.
Coryell was the Chargers Head Coach from 1978 to 1986. He posted a 69-56 record with the Bolts, won three AFC West titles and made four total trips to the playoffs, including to a pair of AFC title games.
A member of the Chargers 40th and 50th Anniversary Teams, Coryell was inducted into the Chargers Hall of Fame in 1986.
Coryell spent 14 total seasons as an NFL head coach, including five years leading the St. Louis Cardinals before he was hired by the Chargers in 1978. He compiled a 111-83-1 career record in the regular season and was named a two-time Coach of the Year by the Pro Football Writers of America.
And his legacy is cemented around the fact that he is one of the greatest innovators on either side of the ball in NFL history.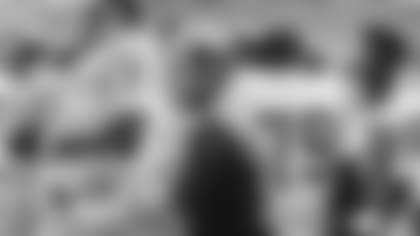 "Don Coryell has had a tremendous influence on the game we know and love today," said Dean Spanos, Chargers Owner and Chairman of the Board. "Whether it was through the coaches he mentored, the players he taught and led, the offenses he orchestrated or the defenses that were created to stop his offenses, today's NFL is a direct reflection of Don's mind and imagination.
"While it's obviously been a long time coming, we're grateful that his family, as well as the players he meant so much to, are now officially able to welcome him to his rightful place in the Pro Football Hall of Fame and celebrate his legacy," Spanos added.
Even as the NFL has evolved into a passing league, the numbers produced by "Air Coryell" offenses are staggering decades later.
"Simply put, Air Coryell changed the game on both sides of the ball," Fouts said. "One cannot write the history of the National Football League without the contributions of Coach Coryell."
Known for a high-octane passing offense that put immense pressure on opposing defenses, Coryell's Chargers led the NFL in passing for a league-record six consecutive seasons (1978-1983) and again in 1985.
Fouts led the NFL in passing yards for four straight seasons (1979-1982) and became the first player in NFL history to throw for 4,000 yards in three consecutive seasons (1979-1981).
Coryell's explosive aerial attack helped three of his key offensive playmakers — Fouts, wide receiver Charlie Joiner and tight end Kellen Winslow — get enshrined in Canton due to the careers they had under Coryell.
All of them know their own gold jackets wouldn't be possible without the brilliance of Coryell.
"Don changed the game of football as we know it," said Joiner, who tallied three straight 1,000-yard seasons with the Bolts from 1979-1981. "He had an impact on both sides of the ball with his innovative and groundbreaking offenses. One only needs to look back to Don to see how offenses have developed since he came into the league. His explosive passing game changed the face of defenses.
"Opposing teams had to bring in extra defensive backs to try and slow down his pass offense resulting in the nickel defense and the dime defense," Joiner continued. "Somebody who can force other teams to play those kinds of defenses should be in the Hall of Fame.
"I credit much of my success to Don and know I would not be in the Hall of Fame if I had not played in his system," Joiner added. "I believe Dan Fouts and Kellen Winslow would say the same thing. We all are deeply grateful Don came along at the right time for us."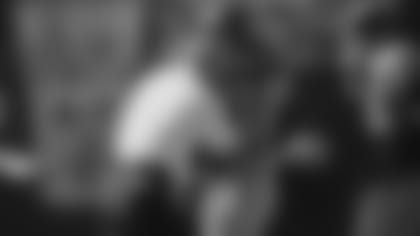 Under Coryell, Winslow became one of the first tight ends in league history to be a focal point of an offense's passing attack. Winslow, a three-time First-Team All-Pro, concurred with Joiner:
"He's more than deserving to have this honor," Winslow said. "You can't say I changed the tight end position without mentioning Don Coryell's name. I did not. I didn't call the plays, I didn't set up the offense. That's Don Coryell's offense. That's where the credit belongs.
"He was very genuine. He wanted to coach. He loved coaching," Winslow added. "He loved seeing the success the team was having, especially when you talk about passing the football. I'm hoping that people give him the respect that he's due. His contribution to the game is hard to match."
Then there's Fouts, who blossomed into perhaps the league's most exciting quarterback in the "Air Coryell" system.
Fouts said he was aware of Coryell's scheme from the coach's time at San Diego State. But the group took it to a different level once Coryell arrived at the Chargers.
"His willingness to win to throwing the ball should be his legacy," said Fouts, who will serve as Coryell's presenter on Saturday afternoon in Canton. "He proved that at San Diego State, with the St. Louis Cardinals and with the Chargers.
"He influenced so many coaches to change their way of thinking about, not only playing offense, but playing defense to stop the passing game," Fouts continued. "His influence reached both sides of the ball.
"He changed the game and he changed my life," Fouts added. "I'm forever grateful."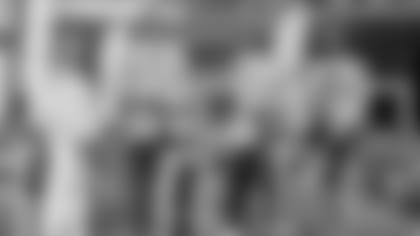 Even those who played in the NFL after Coryell retired know the impact he had on the game of football.
"It's an incredible honor for the Coryell family," said Hall of Fame running back LaDainian Tomlinson said. "And it's an incredible honor for our organization because he set the foundation of how we play football and what we see now today.
"It's very important to have him identified as a Hall of Famer for as great as he was, but also for what he passed down and what he gave to football," Tomlinson added. "It's just a tremendous honor."
Coryell Lewis, the coach's lone daughter, had an up-close look historic offenses that her father created.
And she marveled at how many players and coaches he impacted on a daily basis, some of whom she is still close with today.
Coryell Lewis will give a speech Saturday in honor of her father.
"My dad's known for, you know, the 'Air Coryell' offense and what he gave to football," Coryell Lewis said. "But I think his greatest legacy is the relationships that he built.
"I talk about John Madden [in my speech] and when I was a little girl, what it was like to see this bigger than life person walk through our front door coming over for dinner," Coryell Lewis added. "And it's the relationships with the players that I'm still close with. I think my dad was like a father figure to them."
It's been over a decade since her father passed away. And since Coryell Lewis has spent much of that time hoping her father would get in, she's made sure to savor the once-in-a-lifetime moments of late.
Coryell Lewis traveled to Salt Lake City earlier this year to meet with Blair Buswell, a famed sculptor who has created dozens of Hall of Fame busts, including Fouts.
Surrounded by a wall of photos with different angles of her father, Coryell Lewis said it "was just an amazing experience" to see Buswell work his magic in his studio.
"He had the basic form and it definitely looked like my dad," Coryell Lewis recalled of the bust's early stages. "I was there for about five hours or and we're just sitting there chatting, telling stories and just having a great time and just watching my dad come to life."
Like, really come to life…
"Then he says, 'Are you ready to do the eyes?' And I didn't really understand what that meant," Coryell Lewis said. "But when he digs into the pupil and he creates the eye, you could just see the soul come into him.
"It brought me to tears and was just incredible to see that," Coryell Lewis added. "I'm so glad that I was there in person to see that."
With the Hall of Fame ceremonies on deck, Coryell Lewis said she's been thinking of her parents — Don and Aliisa — more than usual of late. The pair were married more than 51 years before Aliisa's passing in 2009.
But Coryell Lewis said there have been signs and signals that her father is present for his moment.
A few months ago, a member of the Coryell family had a brief hospital stay. Their room was No. 364, the same digits as Coryell's place in Canton.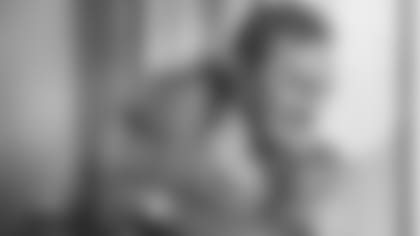 And Coryell Lewis was recently driving on a road she'd been on numerous times. She suddenly noticed a sign with a bald eagle on it that had previously been covered up by tree branches.
The bald eagle, Coryell Lewis said, was her father's spirit animal of sorts.
"It's obviously very bittersweet because I wish my mom and dad were there," Coryell Lewis said. "But I feel their presence right and left. I know they're with us."
A pair of Chargers legends said they are glad Coryell will finally get his rightful place in Canton.
"It's the greatest honor you could ever imagine," Fouts said. "Because of the number of players that have played the game over the years and then to know there's only 370-plus members that are Hall of Famers, it's mind boggling."
Tomlinson added: "That's what makes it special. We're proud of that, to have 300-something members, men that have sacrificed and gave to the game. To be recognized with a bust is just so special."
It was never Don Coryell's goal to be elected to the Pro Football Hall of Fame.
He just wanted to win games, develop his players and put up historic offensive numbers.
Coryell just happened to revolutionize football along the way.
"I think he'd be humbled and surprised. But proud, very proud," Coryell Lewis said. "It wasn't something he talked about; it was just kind of in the rearview mirror once he retired. That wasn't his goal when he was coaching, obviously.
"Once he retired, he was into, you know, catching crabs and fish. I'm sure he thought about it but he didn't talk about it," Coryell Lewis added. "I'm glad he finally gets his moment. I just wish it had come quite a few years ago so he could enjoy it."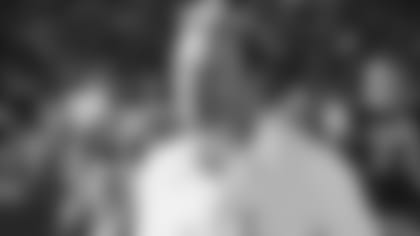 Bolt Up!
Secure your 2023 Season Ticket Memberships today! Click here to learn more.