The Los Angeles Chargers opened training camp with a bang.  Just north of 5,000 attendees were treated to a day full of football and fun, but there were two very special guests on hand.
Costa Mesa Mayor Katrina Foley and Inglewood Mayor James Butts Jr. were introduced before practice started. They received special, hand painted game balls in recognition of their leadership by LaDainian Tomlinson.
"Being out here with the players, it makes all we've dreamed about the last couple years a reality," Butts Jr. said.  "For this community, the Chargers coming here to this region adds so much in the ways of excitement, pride and employment."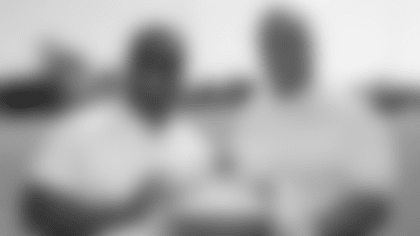 "It's amazing," Foley added.  "We're a football family.  Costa Mesa is a small town and this is the biggest thing that's ever happened in our town!  I think our community is embracing the team, and we love the partnership."
While she is a self-proclaimed football fan, Foley admits she loves the game for the stories that it tells.  And now, she's happy to be a part of the Chargers' story in Costa Mesa. 
"It's a family owned business, and Costa Mesa is all about small family owned businesses that make a big impact.  We are just ecstatic to have them here.  It's great to see the players because what I love about the game of football and the NFL is that it changes lives.  A lot of these guys have amazing stories, and it's an opportunity to change their lives.  I'm so excited that it's happening in Costa Mesa and I'm excited to be a part of (the team's future)."
Part of that future includes the L.A. Stadium at Hollywood Park project.  Seeing the thousands of people at Jack Hammett Sports Complex on opening day of training camp gave Mayor Butts Jr. just a sample of what to expect at the new stadium in Inglewood. 
"I'm amazed at the crowd today, especially for a training camp," Butts Jr. mentioned.  "It's incredible!  It gives me goosebumps thinking about what it's going to be like when we have our stadium."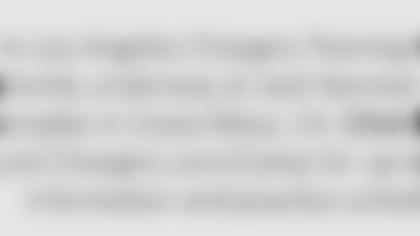 The first day of 2017 Training Camp is in the books and the excitement is just beginning.