Venice Pride kicks off tonight with the Los Angeles Chargers as proud sponsors of the second annual event celebrating and supporting the LGBTQ+ community of west Los Angeles.
Venice Pride, a 501c(3) non-profit, saw thousands flock to last year's inaugural bash – one so large that this year, it has expanded to two days.
Friday will feature a block party starting at 5:00pm with food trucks, live music and a D.J.  At 8:30pm, the famous VENICE sign lighting ceremony will commence on Windward Ave.  The Chargers are sponsors of the yellow N, continuing the team's extensive involvement in communities throughout Los Angeles.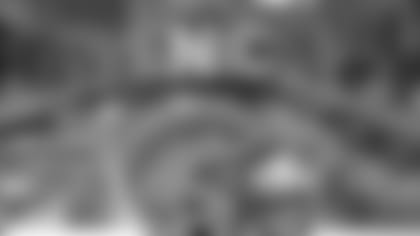 "It opens a place for our community within the NFL," said Grant Turck, executive director of Venice Pride. "The ultimate message is: inclusion wins."
From 8:30am-11:00am on Saturday, patrons can participate in the BIG BEACH Cleanup put on by Venice Pride and Heal the Bay.  If interested, please click here to register and fill out a waiver. 
With a history of supporting human rights organizations and key community events such as the San Diego AIDS Walk, sponsoring Venice Pride in the team's first year back in the City of Angels only seemed natural for the Chargers.
"Equity, diversity and inclusion are as fundamental to our organization as bump-and-run coverage, the three-step drop and gap technique," explained Kimberley Layton, Chargers Vice President of External Affairs. "We could not be more excited to partner with Venice Pride and support our LGBTQ community."