On Tuesday, hundreds of boys and girls from the Los Angeles area were treated to a special day of football and fun at an NFL PLAY 60 Character Camp hosted by the Chargers.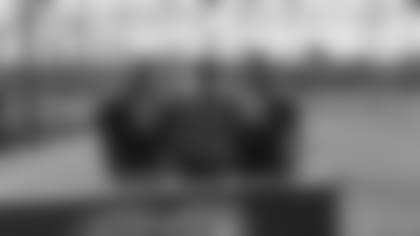 Put on by the league along with Hall of Fame offensive tackle Anthony Muñoz and the Muñoz Foundation, the mission of the camps is to make a positive impact on the youth through teaching football skills, emphasizing the importance of getting 60 minutes of physical activity a day, and reinforcing good character in athletics and life.
Chargers offensive linemen Max Tuerk and Dan Feeney helped the campers and imparted their wisdom on the kids.
"It's great to be able to work this camp with the kids and Anthony Muñoz," Tuerk said.  "We've been running around a little bit and getting some exercise (while) teaching them about character."
"It's really fun," Feeney added.  "I'm loving it.  I'm meeting all these kids, seeing what they're about and teaching them how to do it.  When I was a kid, and I did things like this, it was huge.  I wanted to do the same thing for these kids."
Along with Feeney and Tuerk, local youth and high school coaches were on hand to guide the campers through drills.  Since 2012, the Chargers have been a staple on the Character Camp circuit, but the event marked the team's first in Los Angeles. 
"It's exciting," Muñoz explained.  "We started our first year with the Chargers, but it's fun to be in L.A. now.  I'm sure there's a lot of excitement and for us to come out and do this in the community with a couple of players means a lot.  We're thrilled.  It's special to have them not only come out, but they're so engaged!  They're having fun and that's what I love.  They were willing to say a few words to the campers.  Some guys when they come out will just sit and watch but (Tuerk and Feeney) are totally involved."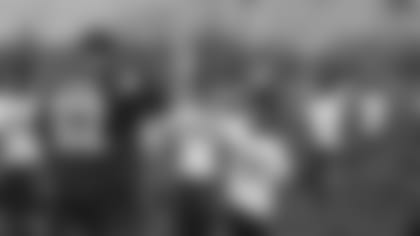 "In Southern California, we've always had other teams, but in terms of football, it's a blessing to have the Chargers out here," mentioned Zimbalist Carter, Commissioner of the West Division of the camp.  "The organization has had a long lineage of success, and now they're here in L.A.  It's a new beginning, and I think it's going to be great for the community."