Chargers Training Camp is on the horizon. The Bolts will host 10 open practices as they welcome fans back to Jack Hammett Sports Complex in Costa Mesa.
The Bolts are looking for a repeat appearance in the postseason as they enter Year 3 under Chargers Head Coach Brandon Staley, and have a roster filled with talent and work ethic.
Chargers.com will take a look at each position group leading up to training camp. The specialists are our final group.
Josh Harris (12th NFL season; 2nd with Chargers), JK Scott (5;2), Dustin Hopkins (10;3), Cameron Dicker (2;2) and Derius Davis (1;1).
A year after some upheaval, there is plenty of continuity among the Chargers special teams units.
That consistency begins at the top, where Chargers Special Teams Coordinator Ryan Ficken is back for his second season after leading a remarkable turnaround in this phase in 2022.
Assistant special teams coach Chris Gould has also returned and will once again serve as a valuable asset to Ficken in meeting rooms and in games.
But Ficken made it clear this offseason that there's a new standard in powder blue.
"The success that we had last year — you talk about field goals, punt returning, punting and these situations — all of that now is behind us," Ficken said. "What can we do moving forward?
"We have a higher standard now for us, and we have to go out there, work and compete again," Ficken added.
A handful of familiar faces should help accomplish that goal.
Long snapper Josh Harris was an unheralded free agent addition a year ago but brought experience, leadership and steady play at his spot.
Punter JK Scott also thrived in his first season with the Chargers as he put together perhaps the best season of his career.
Dustin Hopkins and Cameron Dicker will both head to camp, too. And although only one will win that respective job, both were with the team a year ago and know the ins and outs of how Ficken wants his group to operate.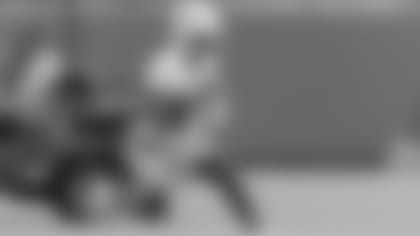 The only expected new face right now is rookie Derius Davis, who is slated to get the first crack at both the punt and kickoff return roles.
Davis was the 2022 Big 12 Special Teams Player of the Year and had six total touchdown returns in his college career.
Ficken said he's excited to see what the speedy rookie can do but noted he'll have to earn those roles with consistency and explosiveness.
"Nothing is going to be handed to him," Ficken said. "We have some guys that are capable that can go ahead and do it on the roster, as well. He's also competing with other guys throughout the league, but he's excited for that challenge."
"I'm really excited about the guys, not only about our current players on the roster, but really excited actually about the young talent that we're bringing in here. We're looking for some good competition." — Ficken on his group.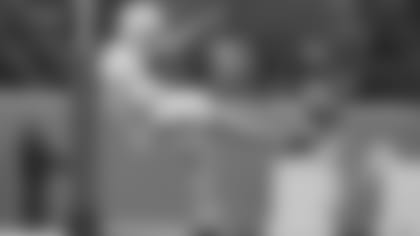 Player to watch: JK Scott
Scott's addition in the spring of 2022 didn't generate many headlines.
But his play last season was a boon to the Bolts as he combined accurate punts with incredible hangtime for become a field-position weapon to help the defense.
With Ja'Sir Taylor and Deane Leonard serving as the primary gunners, Scott's lofty punts helped the Bolts to limit opponents to average just 3.1 yards per punt return.
That number led the NFL in the 2022 season and was the lowest average allowed by a Chargers team in a season since 1971.
Ficken said bringing Scott back in free agency was a high priority for the team.
"We're very fortunate to be able to bring him back, have the organization support him," Scott said. "He believes in the organization, too.
"We feel he had a really good year, he complemented our unit and what we were trying to achieve as a unit," Ficken added. "You saw the success that we were able to have."
Scott averaged 43.6 yards per punt last season, a total that likely won't lead the league in any season. But he had 28 of his 73 punts (career-high 38.4 percent) downed inside the 20-yard line, which helped swing field position in the Chargers favor week after week.
If Scott can do it again, he'll continue to be a key figure of the entire roster.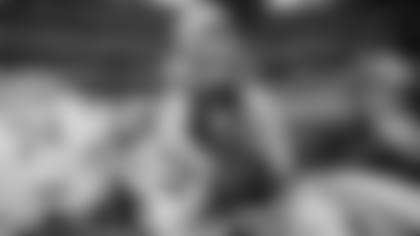 Key question: Who wins the kicking battle?
Buckle up for what should be a heated competition that goes down to the wire.
Hopkins and Dicker are both capable and high-level kickers in the league. But the Bolts can only keep one on their roster.
The battle that will unfold over the next few weeks will be fascinating to watch.
Hopkins began the 2022 season as the Chargers kicker and made nine out of 10 field goals with a long of 43 yards in the first six weeks of the season.
He was also a perfect 12 of 12 on extra point tries but a hamstring injury forced him to miss the rest of the season after a heroic effort at home against the Broncos.
The Bolts then turned to Taylor Bertolet, but he also got injured, opening the door for Dicker to flourish over the final half of the season.
He made 19 of 20 field goal attempts with a long of 48 yards and was a perfect 22 of 22 on extra point tries as a member of the Bolts.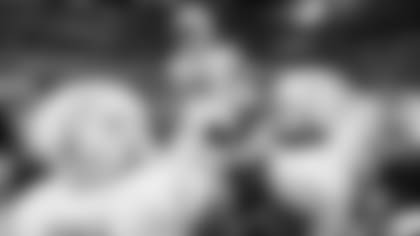 Dicker played in 10 games and hit a pair of game-winners, including one against the Falcons in his first game with the team.
"They had a great year, both of them," Ficken said. "Obviously, Dustin was doing a great job before he went ahead and had the misfortune of getting injured.
"That's how every roster is structured. You want to have that competition at every position," Ficken added. "That's what's exciting because [Chargers Head] Coach [Brandon] Staley and [General Manager] Tom [Telesco], they've structured the roster exactly that way, and that's what brings out the best in these guys."
Ficken and the Chargers will let the battle play out, but don't be surprised if this ends up being a difficult decision for the Bolts.
Hopkins is the veteran who has plenty of experience, but Dicker is young and offers the potential of a long-term kicker.
No matter which one wins the job, the other could be traded to get some draft capital back to the Chargers.
Overall, the Bolts are in a win-win situation.
Bolt Up!
Secure your 2023 Season Ticket Memberships today! Click here to learn more.