Some news and notes from the players and around the league about the Chargers.
To any casual NFL fan, it's obvious Melvin Gordon had a phenomenal 2016 season.  However, according to Pro Football Focus, he was statistically so good, he made their list of Most Improved Second-Year Players.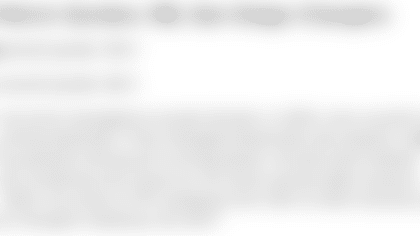 Earlier this month, the Chargers signed left tackle Russell Okung to a four-year contract.  This week, Chargers fans got their first look at him suited up in uniform.  While he hasn't chosen a number yet, could he be giving us a hint?
Brett Favre getting enshrined in Canton put an official end to an NFL return for number 4; however, that doesn't mean his arm is totally out of commission.  Check out Favre throwing to a few NFL players including the Chargers' own Dexter McCoil.
As dedicated as Philip Rivers is to football, off the field, he is a doting dad.  Earlier this week, Rivers' former teammate Drew Brees posted a photo of the pair with their sons.  Crazy how life comes full circle, isn't it?