Here is a six-pack of the top lessons learned from the 27-19 loss to the Denver Broncos.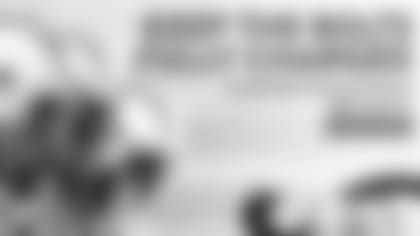 1.  Turnovers Prove Costly– The Chargers' offense committed three turnovers via a trio of Philip Rivers interceptions, spotting the Broncos 14 points in the process.  The first was a 49-yard pick-six by Bradley Roby in the second quarter and the second an interception by Darian Stewart early in the third quarter that led to a Devontae Booker TD two players later.  While there were numerous factors that led to the loss, Rivers explained how the turnovers cost the Bolts in the end:
"I had it on my mind when I came into the game, and I think that's really why the second interception I'm most aggravated about (because) I came into this game saying a punt is a good play. A punt is okay.  If we keep punting and pin a guy back there, it's going to be a field position game.  And it was.  When you turn it over three times, one for a touchdown, the second they score three plays (later)… those two obviously led to 14 points."
2.Dropped Chances– The defense had a strong game overall.  Perhaps most impressive, they forced a pair of red-zone turnovers to give the Bolts a fighting chance.  Nonetheless, they too chided their own mistakes after the game. Chiefly, they focused on dropped balls that should have been interceptions.  While they had three turnovers on the day, they counted at least four other chances for an INT that they were unable to corral.  Even though Casey Hayward had a pick-six, he was one of many who focused on the plays they left on the field rather than the ones they made:
"Early in the first half we had some chances to make plays. We dropped some interceptions. You wish you could have those plays back because their defense made those plays in the first half. We've got to try to match good defenses. We're a good defense, so when we're playing against good defenses we know it's going to be a battle…We matched them (in takeaways), but they weren't in big moments. Early in the first half I dropped a pick-six. I wish I could have that back. The outcome changes. Even though we had a fumble on that same drive, it's not a touchdown. We just have to find a way to make plays when our time comes. Causing turnovers is a major key on defense. Turnovers, tackles for losses, basically anytime you can get the offense the ball back is a key."
3. Critical Kicking Game Mistakes– The Bolts were also undone by struggles on the third side of the ball.  Josh Lambo missed a 45-yard field goal in the second quarter which was only his second miss of the season.  Later, after the Bolts marched 98-yards downfield for a touchdown, his extra point attempt was blocked to make it a four-point game.  The missed field goal and extra point combined to put the Bolts further behind the eight-ball as they tried to claw back and tie the game.  Head Coach Mike McCoy pointed to the mistakes on special teams as something that must be remedied:
"We address that every week. It's unacceptable to have a blocked kick. We knew what they were doing and we didn't block it correctly. They came through the gap and got the block. We need to catch the ball at the end (on the punt)… I didn't look at the replay but (Lambo) just missed it (on the missed field goal). That's another critical error in the game that we can't have."
4. Goal Line Failure Haunts Bolts– Despite the miscues and mistakes, the Chargers still had a chance to tie it late.  Down eight, Hunter Henry's clutch catch on third down moved them down to the Denver two-yard line with just under three minutes remaining.  Unfortunately, they weren't able to end the drive in points as four straight passes fell incomplete.  While San Diego entered as the number two scoring offense in the NFL, they have struggled at times this year in the red zone.  However, up until that point, they converted both previous trips inside the 20 into touchdowns. Still, they weren't able to find pay dirt when they needed it the most. The goal line series was a focal point after the game, and Rivers weighed in with his own thoughts on how it played out:
"After the fact, you go, 'Shoot, maybe we should have ran it once or twice down there.' But when you're going in the heat of it, you feel like you got a chance to throw and for us to score.  Really the third down miss to (Antonio) Gates is the one I'm still sick about.  They brought the same coverage four-straight plays (and) you're going to have an unblocked defender every time.  I was trying to lay that corner route to Gates like I've done, and I just missed him."
5. Gordon Goes Off– Melvin Gordon posted one of the best games of his career against a defense that prides itself on stifling the run.  He became the first running back to rush for over 100 yards against the Broncos in 22 games, finishing with 111 yards on 23 attempts, averaging 4.8 yards per carry.  Matt Slauson said it was the best he's seen Gordon run all year, praising his physical style as well as patience.  McCoy also chimed in on Gordon's impressive play:
"He ran the ball physical and he did a nice job. Downhill he got open down the field a couple times. But like we've been talking about, I'm very pleased what he's done and where he's at not just in the running game but in the passing game running routes, and then the protection part of it. He's a physical one and he did a nice job for us."
6. Optimism Reigns– If you think the Bolts are hanging their head at the midpoint of the season, you'd better think again.  While upset about the loss, the team remains optimistic heading into the second half of the season even with a 3-5 record.  Rivers drew comparisons to the 2007 season when the team was in a similar position and went on a memorable run through the postseason:
"I'm fired up. We've have two at home (coming up) to get 5-5, get the bye and we go (on to) have a six game season. This feels a little bit like our 2007 season to me. I don't think we're nearly as healthy as we were in 2007 at this point in the year considering all of the injuries that we've (got), but it feels a little bit like that."