Five months ago, Dan Feeney and Mitchell Paige were sitting at the Indiana football banquet after having both been named captains that fall.
Fast forward to last weekend, and the pair took to the field as Chargers teammates for a brief moment during rookie minicamp.  While Feeney was the team's third-round pick, Paige took part on a tryout basis.
"This whole process is big and there are a lot of things that I could be thinking about and should be thinking about," Paige said.  "But the first huddle I was in, I was right across from Dan.  It was a comfort.  I said, 'What's up Dan?' and got 'What's up M.P.?' back.  And then I was good to go just like old times, It was football again.  It's awesome to have him here."
As luck would have it, the Bolts signed Paige to the 90-man roster on Tuesday.  One day later, the wide receiver and guard were on the field together once again officially as teammates.  They are the second pair of college co-captains to join the Chargers, along with Notre Dame products Isaac Rochell and James Onwualu.
"It's crazy!" Feeney added.  "When he came out at rookie mini camp it was exciting to see a familiar face.  I thought he did a great job, and obviously the coaches did too."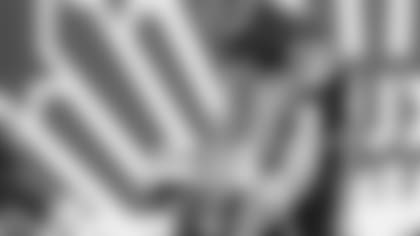 The pair met during their first season at Indiana. While Feeney had a scholarship, Paige forced his way onto the roster as a walk on.  When they were seniors last fall, they both had the honor of representing their team as captains.  Some of Paige's favorite moments as a Hoosier happened with Feeney.
"That was a huge honor for me because it was my hometown team," Paige said.  "Just having Dan, it was like he was the real captain.  He was the real leader of the team.  Standing next to someone like that who has been a workhorse for our school, it was a pretty cool experience.  When I would score, he was always the one who would come lift me up.  I have a hundred pictures of that.  We're just tight.  We can goof around with each other.  Anything that I ever needed, I could go to him."
Having seen him blossom from a walk on to earn a scholarship and then become captain, Feeney isn't surprised that Paige got a call from the Bolts after the weekend.
"That's just how he is," Feeney explained.  "He's one of those guys who will give you everything on the field.  It showed and I think he'll do the exact same thing for this Chargers organization."
Paige's scouting report of Feeney echoed many of the same qualities that were thrown around during the draft; "intensity" and "meanness".  But those aside, off the field, Paige said he couldn't imagine a better person.
As for Paige, Feeney said the Chargers are getting a workhorse. 
"He's fast and quick with good hands.  He's always looking to get better.  Watching film, he's always trying to up his game in anyway way that he can."