https://www.instagram.com/p/BIAozTUjdm5/
Professional football takes a toll on one's body.  Whether in training camp or the regular season, the aches and pains of the game can at times feel insurmountable.
But for Jerry Attaochu, what he may endure at his job is nothing compared to what his sister Glory has been going through for roughly two decades.
"She's probably hospitalized a couple times a month," Attaochu said.  "She'll spend four to five days (at a time) in the hospital, so (she's hospitalized) roughly two weeks per month."
Glory was diagnosed with Sickle Cell Disease when she was a child.  According to the Centers for Disease Control and Prevention, the inherited blood disorder affects roughly 100,000 Americans but is much more prevalent in the Attaochus' home of Nigeria.  More than 100,000 babies are born with SCD each year in the African country.
"This disease affects a small number of people but still, it's a big number of people," he added.  "It doesn't get as much attention as it deserves just because of the nature of the type of disease it is.  It's just a painful disease."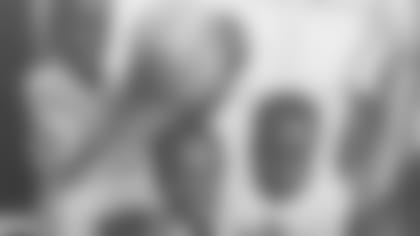 As Glory's younger brother, Jerry has always known his sister to have the disease.  Growing up in Nigeria didn't make the situation any easier for Glory and once the family got an opportunity to join their father in the United States, they eagerly moved, partly in effort to help Glory get the care she needed.
"It affected us significantly as far as living in a third world country and knowing the type of care that she needed.  We didn't necessarily have the care over there, so it was definitely a family effort to understand her struggle and being there for her when she wasn't able to do things (that) we were (doing)."
Glory's struggles are known as "pain crises."  Her life is affected by insufferable pain from the disease.
"She'll go through severe body pain.  She'll have pain in all her joints and all her bones.  It's a blood disease so every part of her body will be hurting (so) she has to be put under heavy pain medication and has blood transfusions. To prevent crises, she needs rest and to eat healthy foods while staying hydrated."
Even something as simple as a plane ride can drain her.  When she comes to visit Jerry, her trip is usually accompanied by a hospital stay.
While he usually takes action on the field, off of it, Jerry is using his platform to do what he can to raise awareness for SCD.  He started the Glory's Hope Foundation, which he runs with his family.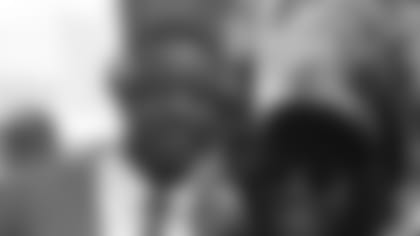 "The platform is big.  Especially when there aren't that many people doing things towards it and people are struggling.  Like other guys in the league, it's good for us to focus on causes that people don't really pay attention to."
On July 18, Attaochu hosted the foundation's first blood drive at Howard University in D.C.  Glory couldn't make it due to complications from the disease, but Attaochu said the outpouring of support was amazing and he will do whatever he can to "break the sickle cycle."
"It was really cool bringing awareness… Diseases like this, most people are ignorant to, especially in the communities in D.C. and that area (so) it was good to get the D.C. community behind me."