This season, Chargers.com will highlight recipes that have been tried and tested by Chargers players to give you an experience to eat like a Charger.
Thanksgiving is one of those days where family, food and football all take center stage. With the holiday this Thursday, we wanted to share some of our players' favorite recipes.
If you're looking for a new side dish, check out the Mashed Potato Casserole that is a favorite of Kyle Emanuel or if pumpkin pie isn't your thing, try making Darrell Stuckey's No-Bake Cheesecake with cherries.
Emanuel Family Mashed Potato Casserole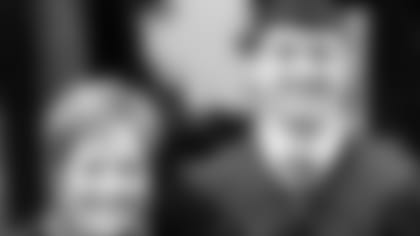 Hear it from Kyle Emanuel:
"It's always been my go-to dish whenever I come home (and) my mom always makes sure to include it.  I've had other variations, but nothing beats my mom's way of doing it!"
10-12 potatoes
8oz. package cream cheese (room temperature)
1 cup sour cream
1-2 tablespoons butter
1 teaspoon salt
½ teaspoon pepper
¼ cup butter, melted
Chives or minced onion (optional)
Grated cheese
Paprika
Peel, cook and mash potatoes.
Mix sour cream, cream cheese and 1-2 tablespoons butter together.
Add hot mashed potatoes gradually to the mixture, and mix well with salt, pepper and chives or onion if desired.  (If too stiff, add warm milk).
Spoon into greased casserole dish.
Brush top with melted butter and sprinkle paprika and grated cheese, if desired.
Bake at 350° for 30 minutes.
Darrell Stuckey's No-Bake Cheesecake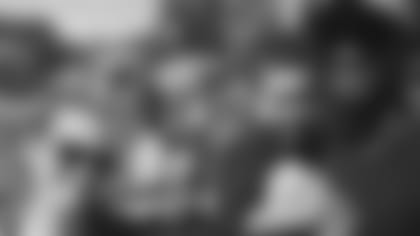 Hear it from Darrell Stuckey:
"It was a tradition my mother always did when I was a young kid.  I got in trouble a lot from sneaking cheesecake before Thanksgiving, after Thanksgiving and during Thanksgiving.  I remember that on Thanksgiving morning, I'd wake up and there would be chunks of the cheesecake missing and it was usually (my fault)!"
Ingredients
8oz. package cream cheese (softened)
1 can Eagle Brand sweetened condensed milk
¼ cup lemon juice
¼ teaspoon vanilla extract
1 large pre-made graham cracker crust
Fruit topping of choice (Stuckey prefers cherries)
In a medium-sized bowl, beat cream cheese until fluffy.
Add condensed milk, lemon juice and vanilla extract to bowl then blend well until smooth.
Pour mixture in pie crust and cover with pie cover lid.
Chill for two hours and garnish with your favorite fruit topping.