The entire football world was stunned and emotional Monday night when Bills safety Damar Hamlin collapsed on the field in Cincinnati and went into cardiac arrest after making a tackle in the first quarter.
Hamlin remains in critical condition at a Cincinnati hospital, but reports have included information that he is trending in the right direction after such a scary episode.
The Chargers on Wednesday offered their thoughts and prayers to Hamlin, his family, the Bills and all involved.
"The first thing was just the prayers for him and his family, prayers for the Bills and his teammates and his coaches — everybody that is involved within that organization — prayers for the Bengals and their players, because they were sharing the field that night," said Chargers Head Coach Brandon Staley. "You just know that, if you're a part of this game, when something like that happens, it impacts so many people.
"Total respect and admiration for [Bills Head Coach] Sean McDermott and [Bengals Head Coach] Zac Taylor in the way that they handled a truly rare, one-of-a-kind, type of situation. So much respect for both of them," Staley added. "Since that play, you've seen that football brings people together, and the power of prayer. What you've been able to see since is what, I think, makes football special. We send our deepest prayers to Damar and his family, the Bills players and their organization, the Bengals, and everybody that is involved with pro football."
Multiple Chargers players, including defensive tackle Sebastian Joseph-Day, spoke about Hamlin in the locker room at Hoag Performance Center.
"Our hearts go out to Damar and his family and the Bills organization and also the Bengals just for being [there]," Joseph-Day said. "When you see something like that, I can't imagine how traumatic it is. Seeing it on TV, words can't describe how I felt in a negative sense.
"Our prayers are with him, our thoughts are with him and his family," Joseph-Day added. "Just pray that he recovers and continues to tread forward because from what I read, he's going in a positive direction."
The situation with Hamlin hit close to home for a handful of Chargers.
Rookie right guard Zion Johnson played at Boston College in the same conference as Hamlin, a Pittsburgh native who stayed home and played for the Panthers.
Johnson said he doesn't know Hamlin personally, but has plenty of former teammates at BC that are from Pittsburgh that know him well.
"Whenever something like this happens to a player, football is a community and we all feel it," Johnson said. "Prayers out to his family and teammates and coaches, just the whole NFL community."
Staley noted that he recruited Hamlin out of Central Catholic High School while he coached at John Carroll University. Additionally, Chargers Defensive Coordinator Renaldo Hill and wide receivers coach Chris Beatty were with Hamlin at Pitt.
"I recruited him when he was 15 years old, and a lot of his teammates. I know his head coach, Terry Totten, really well. This is a great kid, this is a great kid," Staley said. "This guy is one of the best players to ever play at Central. He was an incredible player at Pitt. It was a little bit more personal because you know this guy, you know his teammates.
"Renaldo Hill, our defensive coordinator, coached and recruited him at Pitt. His wife, Tanaya, was his academic advisor," Staley added. "Chris Beatty, my wideout coach, coached him for two years at Pitt. This was a really personal thing for us.
Everyone who spoke about Monday night said there was certainly an element of fear that came with it.
Hamlin's heart stopped beating on the field and he had to be resuscitated with CPR in front of his teammates and coaches.
Tight end Donald Parham, Jr., said his thoughts went back to December when he suffered a head injury and had to be taken off the field in an ambulance.
"It was very confusing to collect my emotions and how I felt," Parham said. "I caught myself saying, 'Dang, that was me last year out there on the field.'
"I was feeling kind of hopeless," Parham added. "But we have faith that he will be back and healthier than ever. It was just crazy overall."
Austin Ekeler said: "Definitely something that you never want to see, you can never forget that either."
Ekeler has been involved with the NFL Players Association since 2018, first as an alternate before being elected as the Chargers player rep in 2021. He was voted onto the Executive Committee in March.
Ekeler said he was in contact with other NFLPA reps throughout Monday night and the days that have followed.
The running back was among a handful of Chargers who praised the exceptional response by medical personnel.
"It's one of these things where we had the right people at the right spot, at the right time for that instance, that scenario," Ekeler said. "Just learning about the medical center out there in [Cincinnati] and if this were to happen, that was the best place with the best people to be able to react that quick, to be able to give him the support he needed."
Long snapper Josh Harris was the NFLPA rep or alternate for nine of his 10 seasons with Atlanta before he joined the Chargers this spring.
"That's obviously scary for anybody to see no matter how long you've been playing the game," Harris said. "Fortunately, what I thought was really cool was how the medical team from Buffalo and Cincinnati — and the people that are put in place by the league and the NFLPA — how quickly they were able to spring into action.
"To see that side of it was good," Harris added. "From a planning standpoint, if something like that were to happen, that it's all hands-on deck ready to go to work."
Staley said: "It is one of those once-in-a-lifetime moments. It is a once-in-a-lifetime moment that requires a once-in-a-lifetime response. I think the people in Cincinnati that night showed that they were ready, and that is what the NFL is about."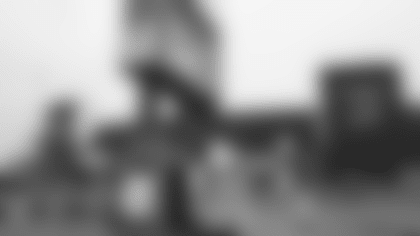 The Chargers organization have provided multiple resources for their players and coaches in the past few days.
Eugene Yim, a Chargers team physician, spoke to the team Wednesday morning.
Herb Martin, the Chargers team clinician, is always readily available, as is Arthur Hightower, the Senior Director of Player Engagement. Team chaplain George Gregory also provided resources.
"We have a tremendous team in-house, led by Dr. Herb Martin, and with Dr. Yim on the medical side of things," Staley said. "From a mental health standpoint, with Arthur Hightower, what you want to establish with your guys is that when something like this happens, everyone handles it differently.
"Some people want to handle it right away, some people might need some space, some people need to do it 1-on-1, some need it do it in small groups or a big group," Staley added. "You just want to make sure that you offer all of those avenues for your players, and that it's not just today that you're talking about it, that you're available for them throughout. It's that consistency of your presence and understanding that we're all in it together."
Joseph-Day added: "The Chargers did such a great job today, brought in Dr. Yim and explained to us the situation of what exactly happened and how rare that situation is and how freaky that situation is. Dr. Yim described it as, if I'm saying it correctly, like being struck by lightning. The chances of that happening is so miunte and it was a freak accident. Learning about it, talking about it with your brothers and just praying for Damar. I think those things help athletes get through that. I think one thing I really learned was seeing that happen, it made me realize how precious this is, this game is, how precious life is."
Ekeler said players have continued to engage in conversations with each other at all times.
"The therapeutic side comes from being around our brothers, being around each other and sharing the information that we do have with each other," Ekeler said.
Going forward, Chargers players said they have reflected on how lucky they are to be in the NFL while also noting the risks that are associated with the sport.
"As a player, you understand the risks of going out there and playing this game. It's not just a contact game, it's a collision game," Drue Tranqull said. "There's a lot of high-impact plays on a game-to-game basis.
"But I don't know if we've ever had that in the history of our game, something of that magnitude, kind of unfold before our eyes," Tranquill added. "But it certainly makes you sit back and evaluate the risks associated with this game and what you're going into when you step out onto that field on a given Sunday."
Staley said the Chargers are doing a dual job of continuing to focus on Hamlin while also preparing for Week 18 against the Broncos.
"I think that you have to have the right amount of perspective and the right amount of focus in both places. I think that you do that by knowing your players, by knowing your guys," Staley said. "I think that's why you have to have close football teams and close football organizations, so that you kind of know what that right touch is.
"When you move forward to this week, for us, which is Denver and this football game, it's knowing that you have to be able to do both of these things at the same time," Staley continued. "You have to be able to deal with what happened and also do your job and live your dream at the same time, and that there's work to do this week, and that you have to be able to do both of those things.
"That's where our focus has been, defining the week — this is going to be our rhythm and routine, this is what we need to get accomplished and how we need to do it. Then, at the same time, once all that's done, then we also need to address what happened the other night, too," Staley added. "You can do all that at the same time. You lean into the leaders of your football team, whether it's coach, player, or organizationally. It's going to take everybody in order to get it done."
Bolt Up for 2023!
Secure your 2023 Season Ticket Memberships today! Click here to learn more.