The Chargers on Monday announced promotions and additions to their coaching staff.
The Bolts have promoted Derrick Ansley to defensive coordinator. The 41-year-old Ansley fills the role recently held by Renaldo Hill, who took a position with the Dolphins.
Tom Donatell, who is entering his third season with the Chargers, has been elevated to Passing Game Coordinator/Secondary.
There are also three new members of the coaching staff, as the Bolts have also added Jeff Howard (linebackers), Doug Nussmeier (quarterbacks) and Robert Muschamp (defensive quality control).
Ansley spent the past two seasons as the Chargers defensive backs coach. He led a strong unit in 2022 as the Bolts ranked seventh in the league with just 200.4 passing yards allowed per game.
He will be first-time coordinator in the NFL but has previous experience in that role. He was the University of Tennessee's defensive coordinator & defensive backs coach in 2019 and 2020.
Ansley spent the 2018 season as the Raiders defensive backs coach and was in the collegiate ranks before that. He was the defensive backs coach at Alabama (2016–17), Kentucky (2013–15) and Tennessee (2012). He was a graduate assistant at Alabama in 2010 and 2011.
He played college football at Troy, appearing in 46 games and recording 19 interceptions.
Donatell spent the past two seasons as the Bolts assistant secondary coach. He helped safety Derwin James, Jr., earn back-to-back Pro Bowl honors in the past two seasons.
Donatell previously worked in Seattle as a defensive quality control coach from 2017-20. He was a defensive graduate assistant at the University of South Florida (2013-14) and at UCLA (2015-16).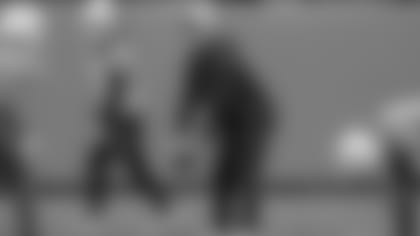 Howard brings a decade of NFL experience to the Bolts, as he has previously worked with the Browns and Vikings over the past 10 years.
Howard will work with former first-round pick Kenneth Murray, Jr., in his role. Amen Ogbongbemiga and Nick Niemann are also on the roster, with Drue Tranquill and Troy Reeder slated to be free agents this offseason.
The 40-year-old Howard spent the 2022 season as Cleveland's Passing Game Coordinator/defensive backs coach. The Browns finished fifth in the league with just 196.2 passing yards allowed per game.
Howard spent the past three seasons in Cleveland, all under the same title. The Browns were also a top-five defense in passing yards allowed in 2021 at 202.3.
In the past three seasons, Cleveland's defense was fourth in passing yards per attempt allowed (6.64) and tied for the sixth-fewest number of explosive pass plays allowed with 249.
Howard spent seven seasons with the Vikings from 2013-2019 in a variety of defensive roles.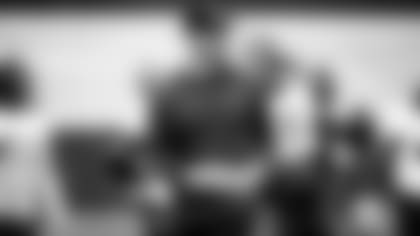 Nussmeier, who has two-plus decades of coaching experience, will work directly with Justin Herbert as the quarterback enters his fourth season in the league.
Nussmeier spent the past three seasons as the quarterbacks coach in Dallas and worked with new Chargers Offensive Coordinator Kellen Moore.
In that time, the Cowboys finished in the top 10 in touchdown passes, attempts of 20-plus yards and passing yards per attempt.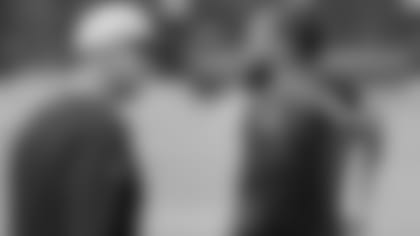 The 52-year-old Nussmeier was Dallas' tight ends coach in 2018-19 and was the Rams quarterbacks coach in 2006-07 but spent the period in-between working high-profile jobs in college.
Nussmeier was Fresno State's offensive coordinator & quarterbacks coach in 2008 before he held the same roles with Washington (2009–11), Alabama (2012–13), Michigan (2014) and Florida (2015–17).
Nussmeier helped Alabama win a national title in 2012 as the Crimson Tide averaged 38.7 points per game.
A former quarterback, Nussmeier was a 1994 fourth-round pick of the Saints. He spent four seasons in New Orleans and was with Denver and Indianapolis in 1998 before heading to the Canadian Football League.
Nussmeier played collegiately at Idaho, where he won the 1993 Walter Payton Award, which is presented annually to the Division I-AA Player of the Year.
Muschamp spent the last two seasons at Georgia in defensive assistant roles, helping the Bulldogs win back-to-back national titles.
Muschamp played tight end at Auburn from 2015-18 before spending two seasons as a graduate assistant at Tennessee.
Bolt Up for 2023!
Secure your 2023 Season Ticket Memberships today! Click here to learn more.