---
---
In recognition of Women's History Month, the Chargers are highlighting an employee each week in the month of March. Today's spotlight is on Paige Crawford, who is the Team Dietician for the Chargers. Paige grew up in Spring Branch, Texas and studied undergrad at Texas Tech University, and went on to complete her Masters Degree and Dietetic Internship via Iowa State University.
Did you always have a desire to work in sports?
I have always been interested and excited by sports. As a high school track athlete I became intrigued as to how performance could be effected by nutrition. I set my sights on sports nutrition as a career once I found Nutritional Sciences and Exercise Sport Sciences in the course catalog my freshman year at Texas Tech.
How'd you get your start?
In college I became fascinated by sports nutrition, but at that time (2008-2012) the field was still pretty young and job opportunities were scarce. There was no sports nutrition department in the athletic department at this time at Texas Tech and there were no other collegiate or professional teams in the surrounding area. So the closest experience I could get was in a research lab under a professor who focused on nutrition and exercise science until I graduated. I was eager to get hands-on experience in the field, so upon graduation I pursued graduate school at a location with a full-time sports dietitian on staff. That brought me to the University of Texas who hired their first full-time sports dietitian the same year. I was able to intern under this sports RD, Amy Culp, and completely loved the experience. After a couple years at UT I applied and got matched with a dietetic internship and took the RD exam in 2014 and started a job working with five teams at Auburn University. After spending some time in collegiate sports nutrition, I got a job at EXOS where I was able to diversify my experience and got a taste of working with pro athletes and consulting with pro teams, which ultimately lead me to the Chargers in 2020.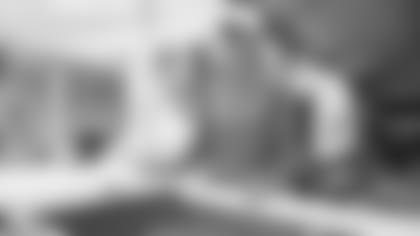 What is the most rewarding part of your job and why?
Receiving positive feedback from athletes regarding how they are feeling on and/or off the field after making a nutrition upgrade. I am lucky to be able to work with very high-performing athletes. Nutrition may not always be front of mind when it comes to their sport, but it has the power to make a noticeable difference in their health, performance and recovery. I love being able to help them understand that so they can reap the benefits.
Tell us about a woman that has inspired you and/or impacted your career in today.
Amy Culp was my first mentor in this field and has played a huge role in my career and remains to be someone I look up in our profession. Amy is the Assistant Athletics Director & Director of Performance Nutrition at The University of Texas. Amy brought me in as an intern in 2012 and gave me an opportunity to get invaluable hands-on experience in sports nutrition. I am so grateful for Amy's leadership and for the chance to witness and be a part of the growth of an incredible collegiate sports nutrition program.
Real or fake, dead or alive, who is one woman would you want to have dinner with? Why?
I would want to have dinner with Patsy Mink, who was a lawyer and a Congresswoman in Hawaii who devoted her life to gender equality. Patsy paved the way for women who pursued higher education and participation in sport. I would love to talk to her about the progress made for females in sport thanks to her life's work.
What advice do you have for those trying to get into sports/starting their career in the sports industry?
Pursue opportunities to network with people in positions that interest you and seek out relevant internships. If given the opportunity to intern in sports, take advantage of the time you have to learn from the experiences and professionals you have access to. Be proactive and don't be afraid to share your ideas and propose projects that you think could benefit your mentor and their organization.
Bolt Up for 2023!
Secure your 2023 Season Ticket Memberships today! Click here to learn more.