Ask Casey Hayward who the best corner in the NFL is and you'll get one answer – Casey Hayward.  The two-time Pro Bowler made an appearance on FOX Sports 1 with Skip Bayless and Shannon Sharpe earlier this week to back that claim up. 
Check out more from Hayward's interview below:
The NFL Draft is less than a week away which means instead of ranking draft prospects, we're at the part of the year where pundits rank prior draft classes.  Marc Sessler of NFL.com did his due diligence ranking the top 10 classes of the past 25 years, and one former class of the Bolts' ranks in the top three.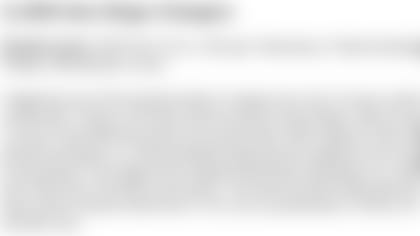 Before the 2017 season began, Corey Liuget made a promise with the American Heart Association to donate heart health testing and CPR kits to inner-city schools for each sack he records as well as every Chargers win.  Well, on Wednesday, Liuget fulfilled that promise by donating kits to 10 schools in Lynwood School District.