During his time at Chargers Camp, CBS Sports' Pete Prisco talked to Melvin Ingram about his thoughts on if he and Joey Bosa can be the best pass-rush duo in the league.  As for number 54's response? "We already are."
Prisco breaks down the dynamic duos around the league, but then dives deeper into what Ingram and Bosa bring to the Bolts defense:
(Defensive Coordinator Gus) Bradley is truly excited in the different ways he will be able to use his two pass rushers.
"They both can play the left or right side," he said. "That will force the tackles to put in a lot of work on both of them since we can move them around."
Here's another good thing about having two: You can't double them both on every play. Teams will have to pick their poison on each snap.
"If I don't get the single, then somebody else is, which is good for our defense," Bosa said.
Neither of the two pass rushers has a 2017 sack total in mind. Or, if they do, they wouldn't go there.
"Wins, win a Super Bowl," Ingram said. "Those are the numbers that matter to me. The number is 16 as in 16 wins. If we do that, all the other stuff will fall into place."
If they do that, then the two rushers will likely have had a special season. If that happens, the debate about the best duo might be over.
For now, it's a fun one, even if Ingram said there really isn't a debate at all.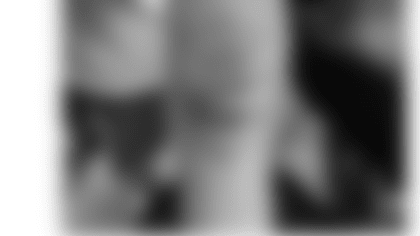 The Bolts return to the practice field after their StubHub Center debut for preseason game one.