NEED TO KNOW
We have had a fast start to the new year highlighted by Brandon Staley joining our family as head coach.
To make sure we capture the excitement of this young team, we are executing a coordinated content and marketing campaign.
159% increase in season ticket interest form submits
185% increase in overall number of season tickets sold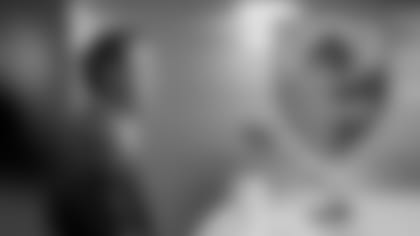 ---
---
CONTENT SPOTLIGHT: OFFSEASON HYPE CONTINUES TO BUILD
---
---
Take a look at some of the top performing content from the past week as we continue to build upon our 2021 marketing campaign.
Coach Staley's Questions from a Helmet (+1,345,800 Twitter impressions)
Herbert Rookie of the Year Meme (+203,600 Twitter impressions)
Coach Staley on Pat McAfee Show (+154,100 Twitter impressions)
Rapid Fire with Coach Staley (+154,100 Twitter impressions)
COMMUNITY SPOTLIGHT: BOLTS COMMUNITY CREW THANKS HEALTHCARE WORKERS
Along with Austin Ekeler and our friends at Pacific Premier Bank, we are saying "Thank You" to healthcare workers by writing letters for the doctors, nurses, and staff at Hoag Hospital who continue to work tirelessly to serve and keep members of our community safe.
---
---
SPREAD THE NEWS
Not already subscribed to the Bolts Business Highlights email list? Fill out the form below to get our weekly updates!