It's hard to find a more dynamic touchdown machine than Austin Ekeler.
The Chargers running back continued his scoring ways in 2023 by adding in a pair of rushing touchdowns in the team's most recent win over the Jets in primetime.
His 42 scrimmage touchdowns since 2021 leads the league, as he also led the NFL in total touchdowns each of the last two seasons as well.
Whatever the flow of the game is, Ekeler is ready to make an impact.
"Each game, like [Chargers Head] Coach [Brandon] Staley says, has a life of its own," Ekeler said. "We don't necessarily know what that's going to be until we get into the flow of the game. Whether it's the run game having a predominant presence in the game or the pass game, if I'm able to contribute in both, that makes me a better player for this team.
"Doesn't matter if we throw it, great. If we're going to be able to run it, I could still do that as well," Ekeler added. "I think that's what's helped me stay around as long as I have and make the impact that I have as long as I have been."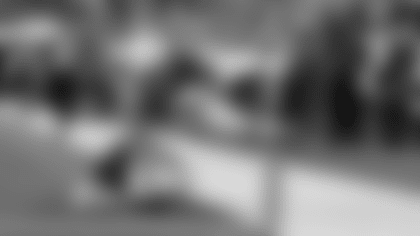 Ekeler's ability with the ball in his hands has made him one of the biggest offensive threats in the game — and most notably, what he's able to do as a receiving back separates him from the pack.
To see just one example of what Ekeler can do as a receiver, look no further than in Week 8 against the Bears.
The Bolts run game struggled to get going, all while the Chicago pass defense kept everything in front of them to force quarterback Justin Herbert and offense to do everything underneath.
Ekeler torched the Bears with short passes that he turned into long gains, including taking a screen pass in for a 39-yard touchdown. He would finish the game seven receptions for 94 yards, leading the team yards and eclipsing his receiving total for the season in just one game.
"It was a big point of emphasis. He's such a complete player," Staley said postgame following the Week 8 win. "That's when he's most dangerous, when he's running the football, catching the football in the screen game. To get him going in the screen game, I thought was really big in the game.
"He's such a weapon for us. He had a lot of time off with that ankle, so you can see that he's getting his rhythm and timing back," Staley added. "We need him to play like that in order for us to have a game like this."
Ekeler's ability through the air changes the game for an offense because if all else fails, they know he can get the offense a couple extra yards to keep the drive moving.
"I think it's a great problem to have," Herbert said about balancing taking deep shots and getting the ball in Ekeler's hands in space. "To understand that you have those options downfield and, if everyone drops out and everything is covered downfield, you know that you've got Ek down below.
"You can drop the ball off to him and he's going to go get five or six yards, break a tackle and get more," Herbert added. "I think having both of those aspects of our offense, I think it's only going to help us."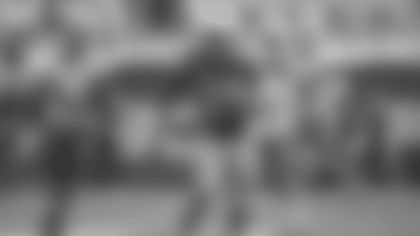 The Chargers single-season receptions leader has always made it an emphasis to get better since he joined the Bolts as an undrafted free agent in 2017.
His growth from just being a running back to being one of the best receiving threats on the field is something that came far from a football field — it was a mindset to always keep improving.
"It really came from nothing to do with football," Ekeler said. "It came from me being a person that wanted to continue to grow and continue to expand on my skills and continue to expand on the roles that I have.
"When I first got to the NFL, I wasn't involved in neither. I was a special teams player and that's where my role started," Ekeler continued. "I wanted to make sure I expanded on that and ended up getting on offense a little bit and that's where my personality, my mindset kicked in.
"Like, let's continue to expand these opportunities that I have and that plays a part outside of football and in football as well," Ekeler added. "It just makes me a better player."
And this mindset has etched him into the NFL history books, as his accolades continue to grow.
After Week 8's performance, Ekeler became the first running back in the common draft era (since 1967) to have 30 receiving touchdowns with a single team and also became the seventh player in NFL history to have 30 touchdowns rushing and 30 touchdown receptions in a career.
He also became the youngest running back since at least 1960 to reach 30 TD receptions (28 years, 164 days).
These are accolades that come with the production and something the veteran running back views in a special light — but also something that gives him the motivation to keep going.
"It's special because I think it's affirmation for myself that I'm doing the right things," Ekeler said about his personal accomplishments. "Making sure I'm putting in the right work, I'm being consistent with it and I'm continuing to push myself and try to grow."
"It's one of those things where you don't get too high on it," Ekeler later added. "You're not done, you're never done in the competitive mindset and so you continue to build. But the results that come are usually a reflection of the work you've been putting in and the impact you're able to make. What I'm trying to do is continue to make an impact and if those things keep coming, then I know I'm doing the right thing."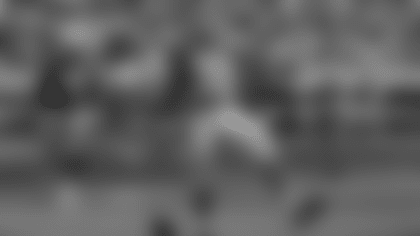 That's part of the reason why the time Ekeler missed earlier in the season was difficult to stomach for the veteran.
Ekeler missed three games early in the season with an ankle injury, the most significant time he's missed since the middle of the 2020 season.
And what made it even tougher was the injury came on an afternoon where the Chargers run game got off to a hot start in Week 1, rushing for 233 yards as a team — with Ekeler contributing 117 of them in addition to a touchdown.
Injuries are a part of the NFL, but Ekeler, now a couple weeks removed from the injury, is in a good place both physically and mentally as he gets ready attack this second half of the season.
"I've been feeling good. It's been a good feeling mentally and physically," Ekeler said. "Mentally, just being on the grass with everyone and then physically getting back into good health with the body. That's really the best thing you can do in the season, is try to get yourself back healthy because Coach Staley says a healthy team is a dangerous team."
"It's tough because you want to get yourself in a rhythm, you want to get out there contributing as much as you possibly can," Ekeler later added about missing time. "Unfortunately, injuries are a part of this game, and you try to avoid them at all costs, but when they do happen the only thing on my mind when I'm in that situation is get back so I can get into a rhythm because I know I can contribute to this team."
Sitting at 4-4 following a primetime win in Week 9, the Chargers have righted the ship and are .500 at the midpoint of the 2023 season.
Ekeler himself has been a part of Chargers teams that started slow and recovered in the past, so he is well-aware of what it takes for a team to get back on the right track. And although not every situation is the same, the veteran running back has been right in the middle of it.
It's all about keeping true to self throughout the unpredictable of an NFL season — something the Chargers are doing week by week as they hope to make a second half playoff push.
"I don't think it's necessarily getting back to anything," Ekeler said. "It's keeping our composure and not losing our composure and making sure that, 'Hey, there's ups and downs'.
"We know how this season works, there's ups and downs we've seen it all over the NFL," Ekeler later said. "It's no different for us. It's the NFL, it's not easy, you're not going to win every single game but you're going to go out there and battle every single time."
Ekeler added: "The only thing that matters is we have this game coming up this week, what matters is us getting into our keys. That's the way of saying it doesn't matter what happens, we start slow or start fast, regardless we got to come together and make sure we're putting the best product on the field."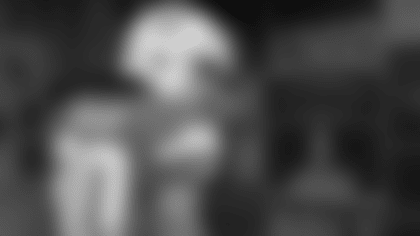 Bolt Up!
Secure your Chargers Mini Plan today! Click here to learn more.