The 2017 season is obviously a landmark year for the Chargers, who return to Los Angeles for the first time since 1960.
From the beginning, the team knew it wanted to do something to commemorate the occasion for Season Ticket Members. Something big. Something outside of the box. Discussions began back in January, and everyone kept coming back to one idea that stood out amongst the rest.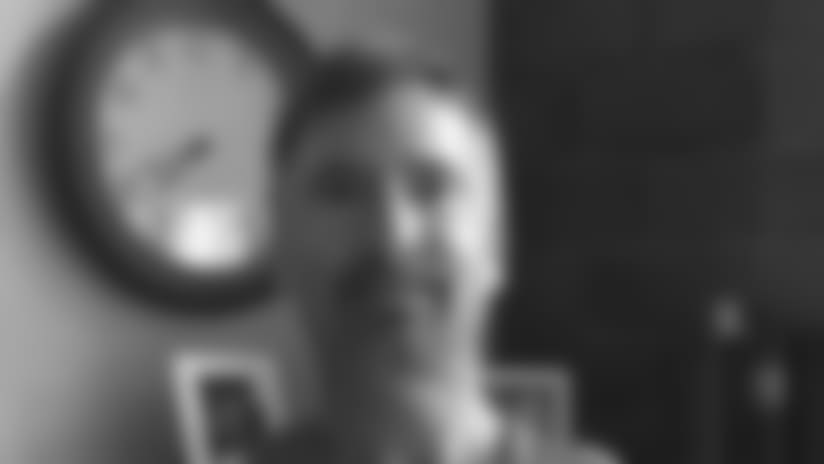 Every single Season Ticket Member would receive a powder blue Philip Rivers jersey for each seat they purchased.  Not just one jersey per account – one jersey for every seat.
"We knew we wanted to do something very special for our Season Ticket Members," explained President of Football Operations A.G. Spanos. "We wanted to do something that has never been done before.  To our knowledge, no other NFL team or professional organization has given a jersey for every single seat a Season Ticket Member holds. Obviously, this is a very special year for the Chargers.  It's 2017, our quarterback wears number 17, and we are opening at home on the 17th of September. There are a lot of 17s this year."
Fans began receiving their jerseys at the end of August, and the Bolts hope Season Ticket Members don them each game, beginning with this Sunday's home opener at StubHub Center.
"The feedback has been great!  And it was something we were excited to do, to give this gift. We hope that people wear their jerseys to every game and paint StubHub Center powder blue. It's already one of the most unique environments in the NFL, but this would take it to another level."
Spanos is adamant, however, that this is only the beginning. The Chargers have big plans when it comes to cultivating a memorable experience for their Season Ticket Members. 
"It's all part of the story that we began building years ago.  When we stopped referring to them as Season Ticket Holders and started to refer to them as Season Ticket Members.   We want the relationship to extend beyond the 10 home games. That's why we've had a draft party, training camp practices and other events exclusively for this group.  And we look to keep it fun with prizing opportunities like our "wear it to win it" program.  We are always looking for ways to keep them engaged with the organization and to show how much we value their support. They are the backbone of the organization."
The jersey giveaway is a perfect example.
Just ask Scott Stephens, who decided to root for the Bolts once they moved back to L.A. Along with two of his closest friends, he purchased three tickets for the 2017 season.  He expected an intimate environment and exciting team to root for, but never anticipated this type of relationship.
"I wanted to be a football fan for a team, and the Chargers coming to StubHub Center, this was the perfect opportunity," Stephens explained.  "My father was a fan, so I've been to a few games before when they were down San Diego.  And then when we found out they were giving each of us a Philip Rivers jersey, we were just (so excited).  It's just awesome. It's a really nice gesture that they didn't have to do."
Stephens was surprised again once he got the jersey in the mail.
"They are really nice jerseys.  They aren't the low-end knock off quality.  They are the real deal."
Those sentiments were shared by William Heldman and Jeff Haynes, who combined have six tickets for this season.
"The jerseys are very nice," said Heldman, entering his third-year as a Season Ticket Member.  "I love being at StubHub. I like the venue a lot better because every seat is a perfect seat…. And then getting this gift, I value what they did a lot.  I'm amazed that they did this.  I never got (anything like this) from other teams."
"Amazing," added Haynes, who is a fourth-year Season Ticket Member.  "That's just awesome they did this.  I feel spoiled, for sure.  I'll be wearing the jersey to the game for sure!"