STEM on the Sidelines™ | Los Angeles Chargers
Local High Schools Compete at 2021 STEM on the Sidelines™
After a virtual competition last season, local Southern California high schools competed in the 2021 STEM on the Sidelines™ competition presented by Ducommun Inc. at SoFi Stadium.
STEM on the Sidelines Award Show
The Chargers, Ducommun and UCI Mesa celebrate this year's STEM on the Sidelines Champions.
2019 Ducommun Award Winners Visit Hoag Performance Center
Chargers host Costa Mesa High School for a behind the scenes tour fo Hoag Performance Center. Costa Mesa High School was the first ever recipient of the Ducommun Incorporated Award based on their performance during the 2019 STEM on the Sidelines Competition.
Local High Schools Compete at 2019 STEM on the Sidelines™
Local Southern California high schools competed in the 2019 STEM on the Sidelines™ competition at Dignity Health Sports Park where each team built a device to launch a small football. They were measured for accuracy and distance.
 Bolts, Ducommun Announce 2019 STEM on the Sidelines™ Competition
Ducommun CEO Steve Oswald explains the 2019 STEM on the Sidelines competition for local high schools to compete in.
2018 STEM on the Sidelines™ Program Recap
Take a look back at the inaugural year of STEM on the Sidelines™ presented by Ducommun.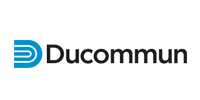 About Ducommun
Ducommun Incorporated delivers value-added, innovative manufacturing solutions to customers in the aerospace, defense and industrial markets. Founded in 1849, the company specializes in two core areas "Electronic Systems and Structural Systems" to produce complex products and components for commercial aircraft platforms, mission-critical military and space programs, and sophisticated industrial applications.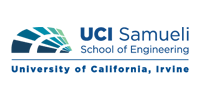 About UCI Samueli School of Engineering
The Henry Samueli School of Engineering educates more than 4,600 students with an integrative approach that blends fundamentals, research and hands-on experience. The school's aim is to unleash innovation, create opportunities and inspire ingenuity. The school includes six academic departments: biomedical engineering; chemical and biomolecular engineering; civil and environmental engineering; electrical engineering and computer science; materials science and engineering; and mechanical and aerospace engineering.