Doggie Draft | Los Angeles Chargers - chargers.com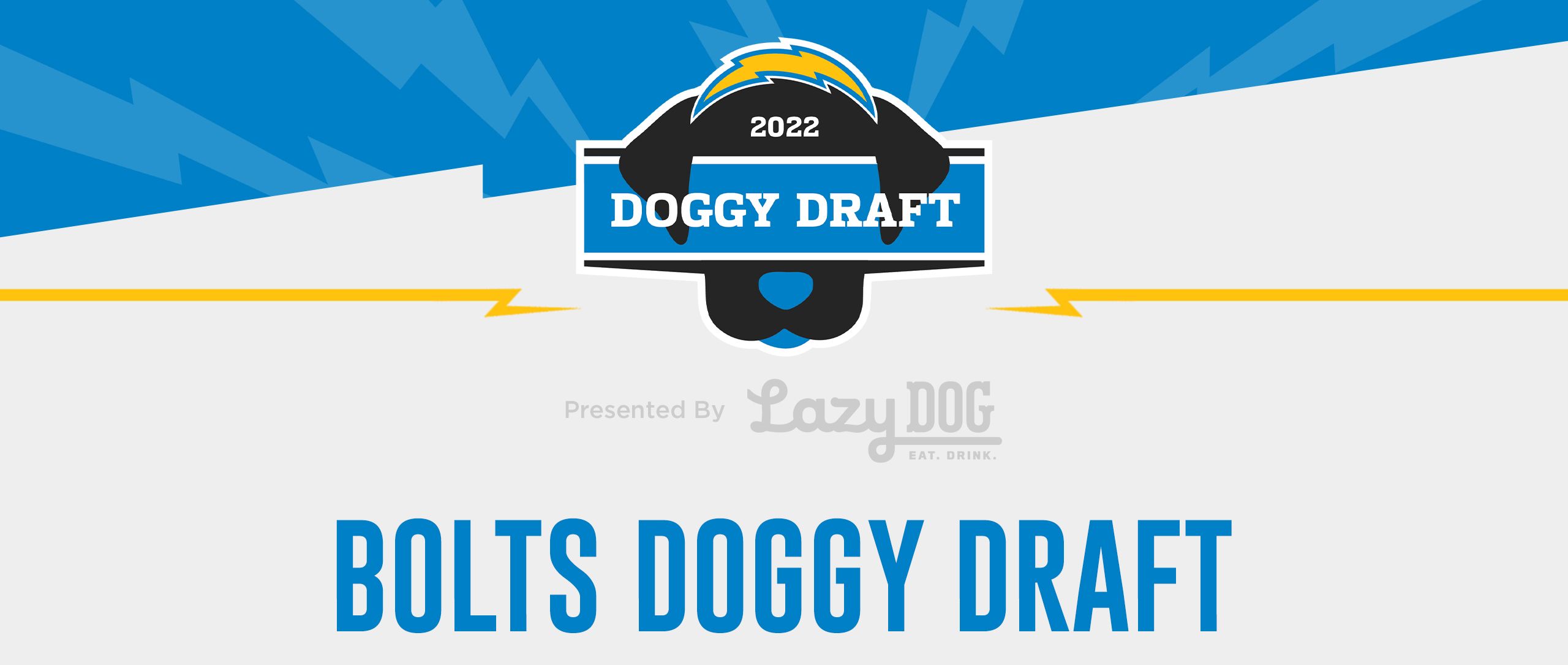 The 2022 NFL Draft may be in the books, but the Chargers have found success with undrafted free agents like future hall of famer, Antonio Gates and star running back, Austin Ekeler. The Bolts and Lazy Dog Restaurant & Bar now need your help finding these undrafted furry free agents their fur-ever homes!
Pups from LA Animal Services and OC Animal Care have been selected as members of the 2022 Bolts Doggy Draft. Learn more about our picks and follow the link to finalize your home roster with a dog featured in our third annual Doggy Draft!