Doggy Draft | Los Angeles Chargers - chargers.com
The Doggy Draft presented by Pacifico and Lazy Dog Restaurants is here!
Join the Chargers, LA Animal Services, and L.A. Love & Leashes at our Draft Party to meet 10 adorable shelter and rescue dogs who are hoping to find their forever homes. And thanks to the generosity of Lazy Dog and Pacifico, all adoption fees for this special draft class are covered. Plus, adopters will receive a special gift from Pacifico - what's not to love?
Come meet Dougie, ChiChi, Kai and more at the Draft Party this Thursday at Westfield Century City located outside Bloomingdales!
Come meet us and our friends at the Doggy Draft!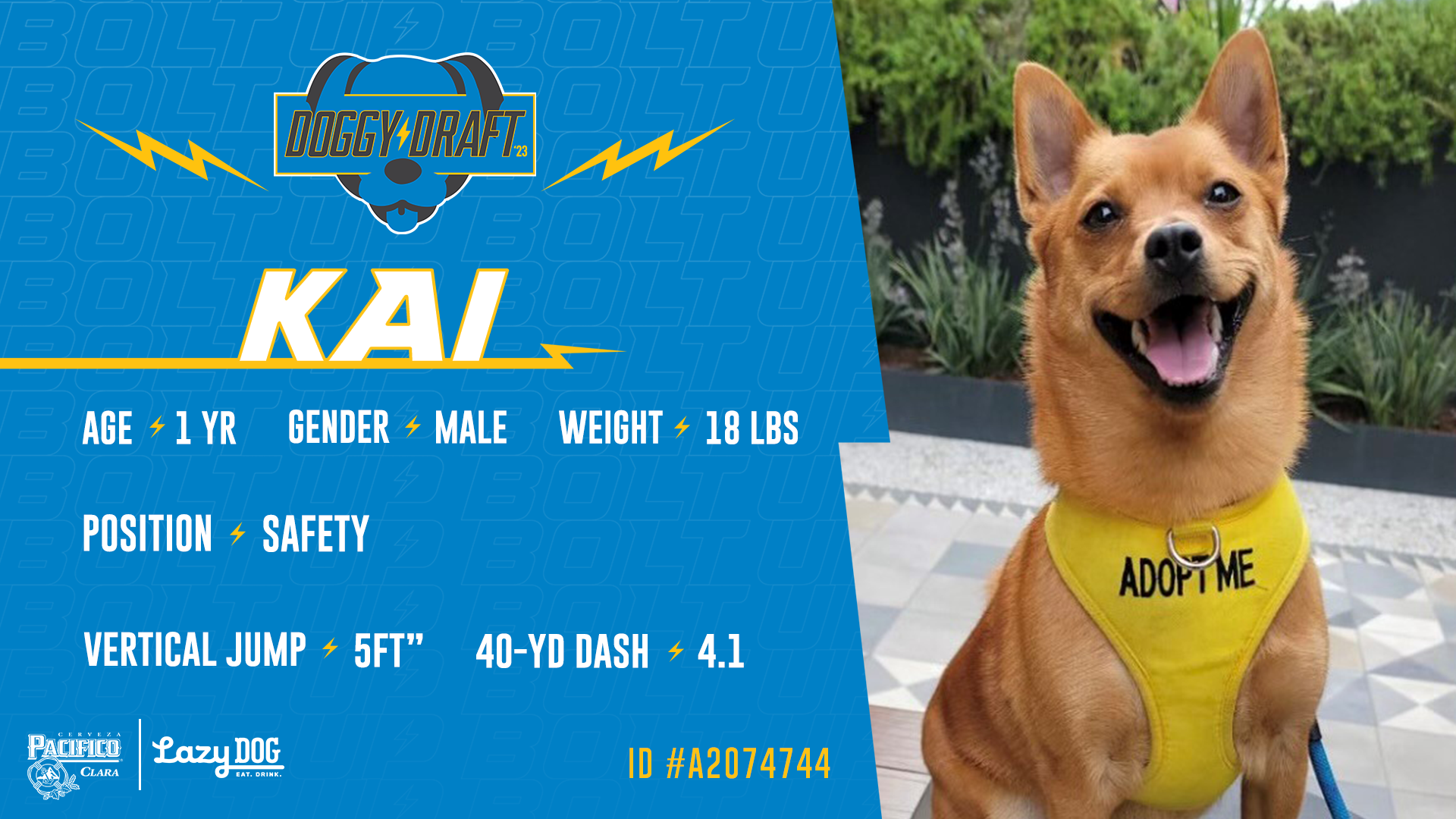 Due to limited space on both the Atrium Stage and Terrace levels, fans with QR codes will be admitted to the event on a first-come, first-served basis. Once the event space reaches capacity, fans who were unable to gain entry may still take in the program from public areas surrounding the Atrium space. Access to the Atrium Stage and Terrace levels will begin at 3:30 pm PT.