Meet the 2020 Draft Class!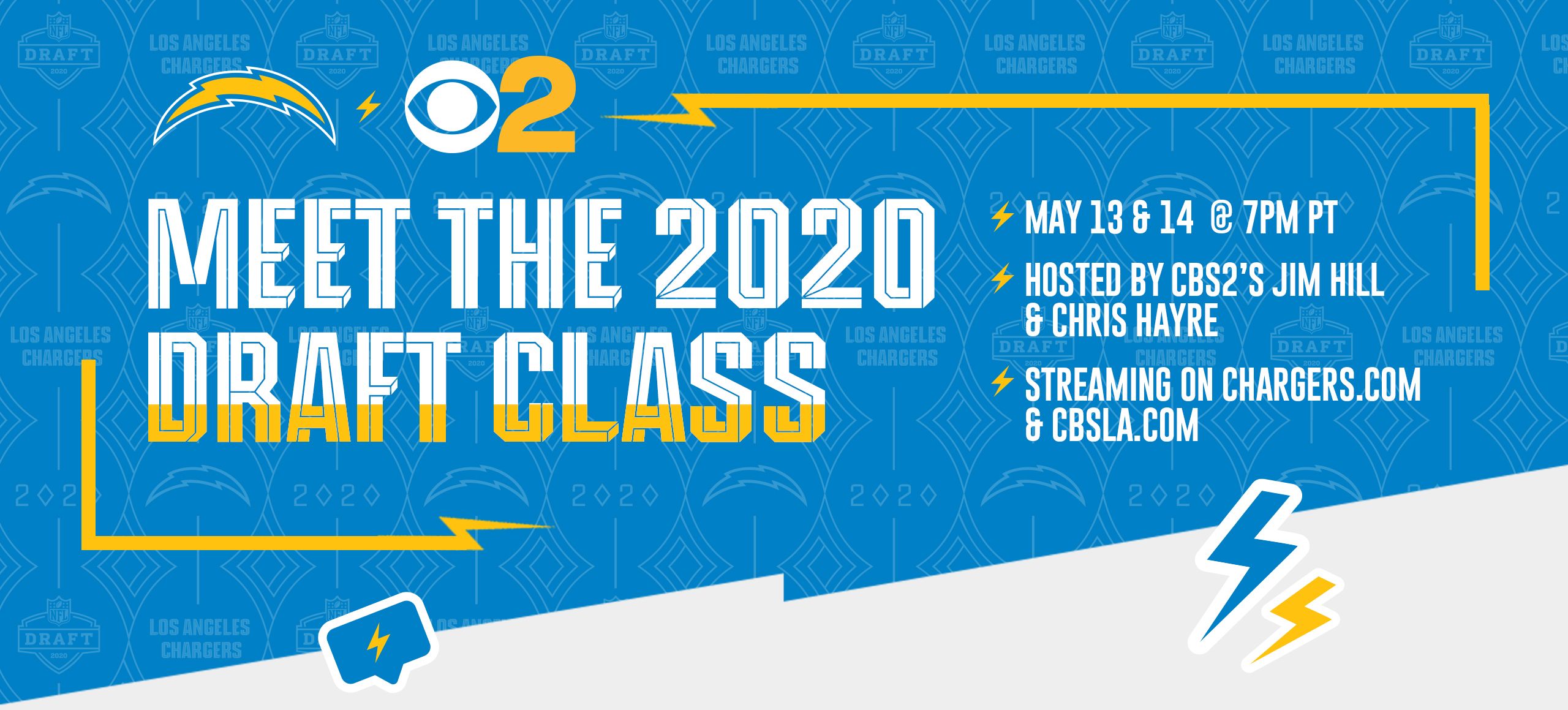 ⚡️JOIN US FOR AN EXCLUSIVE VIRTUAL EVENT ⚡️
The Chargers and CBS2 are hosting a live two-day virtual event for all Bolt fans to meet the 2020 Draft Class. This will be the first opportunity for fans to hear from all six of our 2020 draft picks.
REGISTER, PARTICIPATE AND MAKE SURE TO INCLUDE YOUR QUESTIONS, IT COULD BE ANSWERED LIVE!