Chargers Official Site | Los Angeles Chargers - chargers.com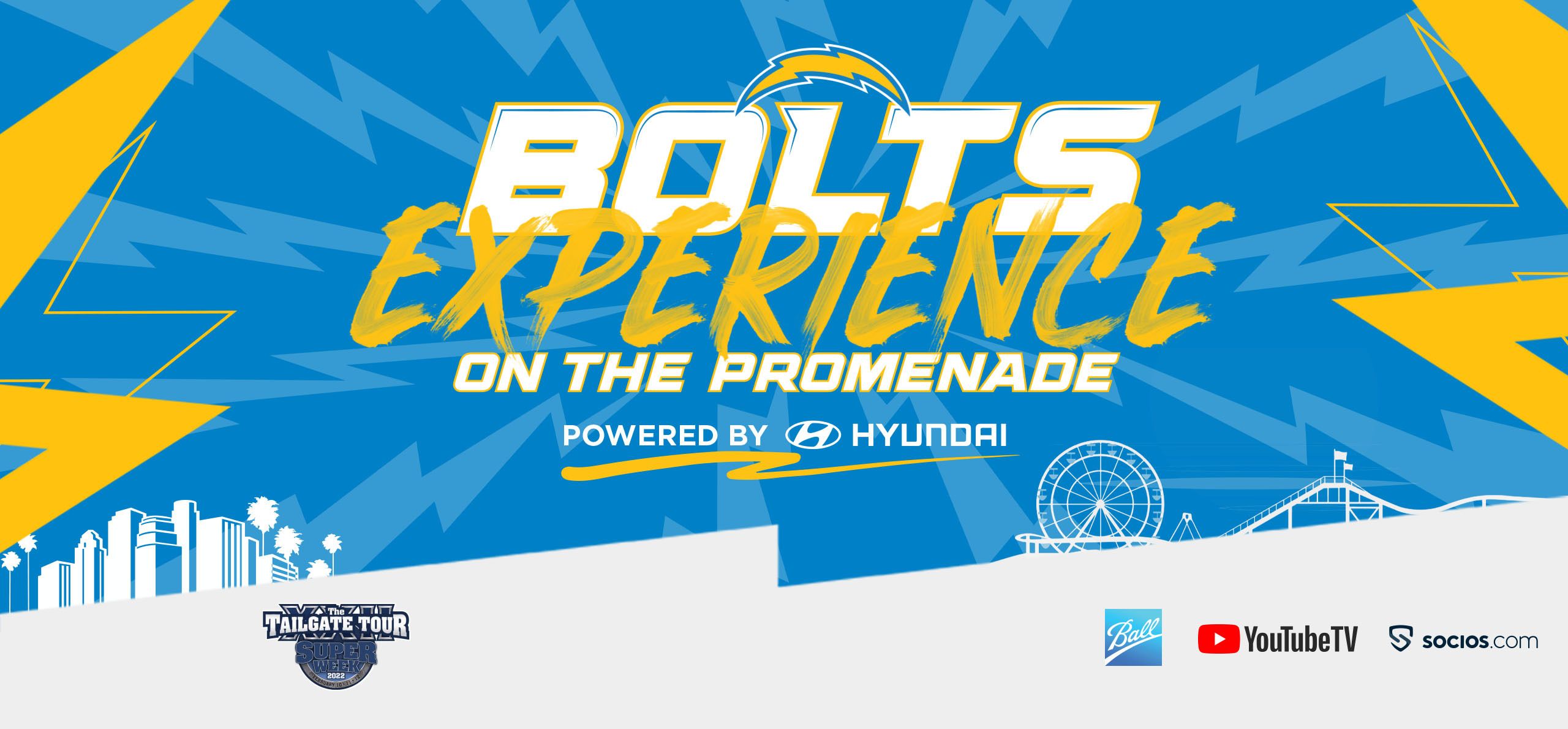 Bolt Up on the Promenade!
The Tailgate Tour – the longest running and largest traveling fan experience in college sports - is coming to Los Angeles and will play host to the free, three-day Bolts Experience on Santa Monica's 3rd Street Promenade.
Running from Thursday through Saturday of Super Bowl Week, Bolts Experience will offer fans the opportunity to receive free giveaway items, win 2022 Chargers' VIP experiences, mingle with current Chargers players and Legends, receive autographs and participate in various NFL interactive games.
Thursday, February 10 - Saturday, February 12
Hours: 12:00 PM - 10:00 PM
3rd Street Promenade in Santa Monica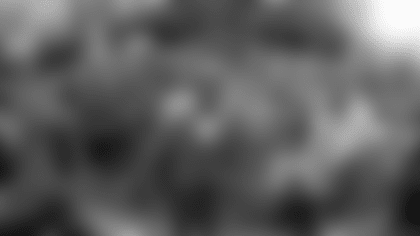 Chargers Players and Legends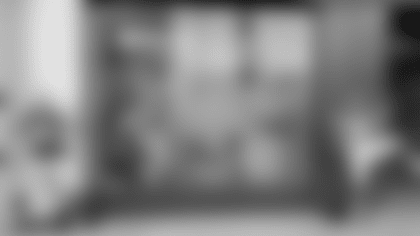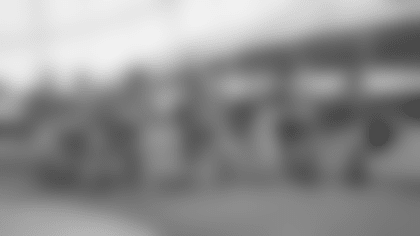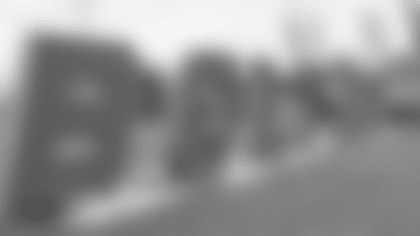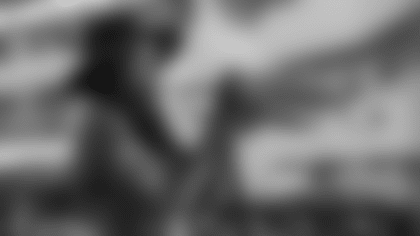 Special Appearances By:
Chargers cornerback Michael Davis, Friday at 6:00pm
Hall of Famer LaDainian Tomlinson, Saturday at 1:15pm
Players and Legends Autograph Schedule
Unchena Nwosu
Saturday | 12:00 - 1:00 PM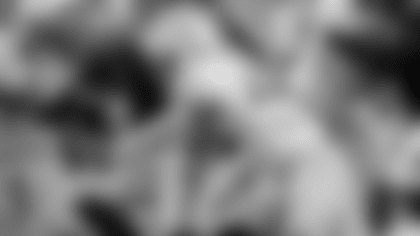 Drue Tranquill
Saturday | 12:00 - 1:00 PM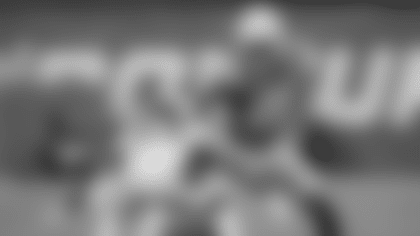 Tre' McKitty
Saturday | 1:15 - 2:15 PM
Kassim Osgood
Saturday | 1:15 - 2:15 PM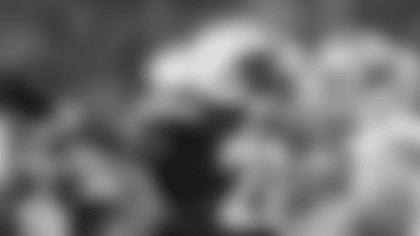 Antoine Cason
Saturday | 2:30 - 3:30 PM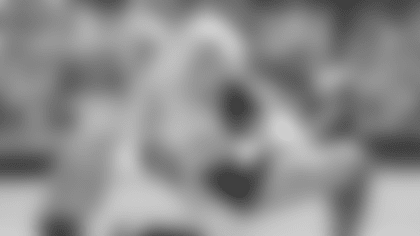 Gabe Nabers
Saturday | 2:30 - 3:30 PM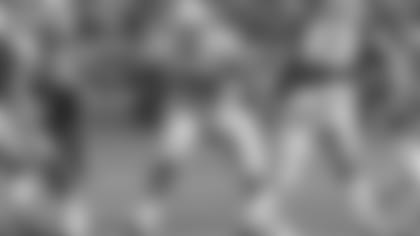 Rashawn Slater
Saturday | 3:30 - 4:30 PM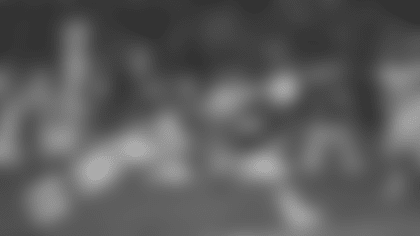 Pete Shaw
Saturday | 4:00 - 5:00 PM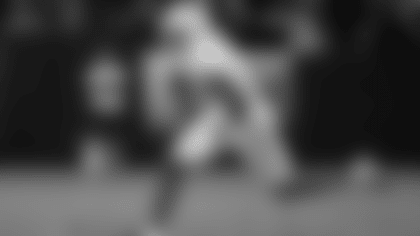 Joshua Palmer
Saturday | 4:00 - 5:00 PM
Asante Samuel Jr.
Saturday | 4:45 - 5:45 PM
Alohi Gilman
Saturday | 5:00 - 6:00 PM
Players and times are subject to change. Fans will be limited to 1 item per person for autograph sessions.
Bolts Experience Pop Up: Stop by the Bolts Experience Pop Up on Third Street Promenade to check out larger than life photo ops, secure tickets for 2022, and gear up for the season.
Team Store: Shop from a limited collection of Chargers merchandise sold exclusively at the SoFi Stadium team store. Chargers Retro Sale bags will be available for purchase while supplies last. Fans will receive a special gift with purchase - one limited edition 2020 Justin Herbert Offensive Rookie of the Year lapel pin.
Address: 1334 Third Street Promenade, Santa Monica, CA 90401
Hours: Friday 12:00-8:00pm | Saturday 10:00-8:00pm | Hours are subject to change.
Free gift included with all purchases!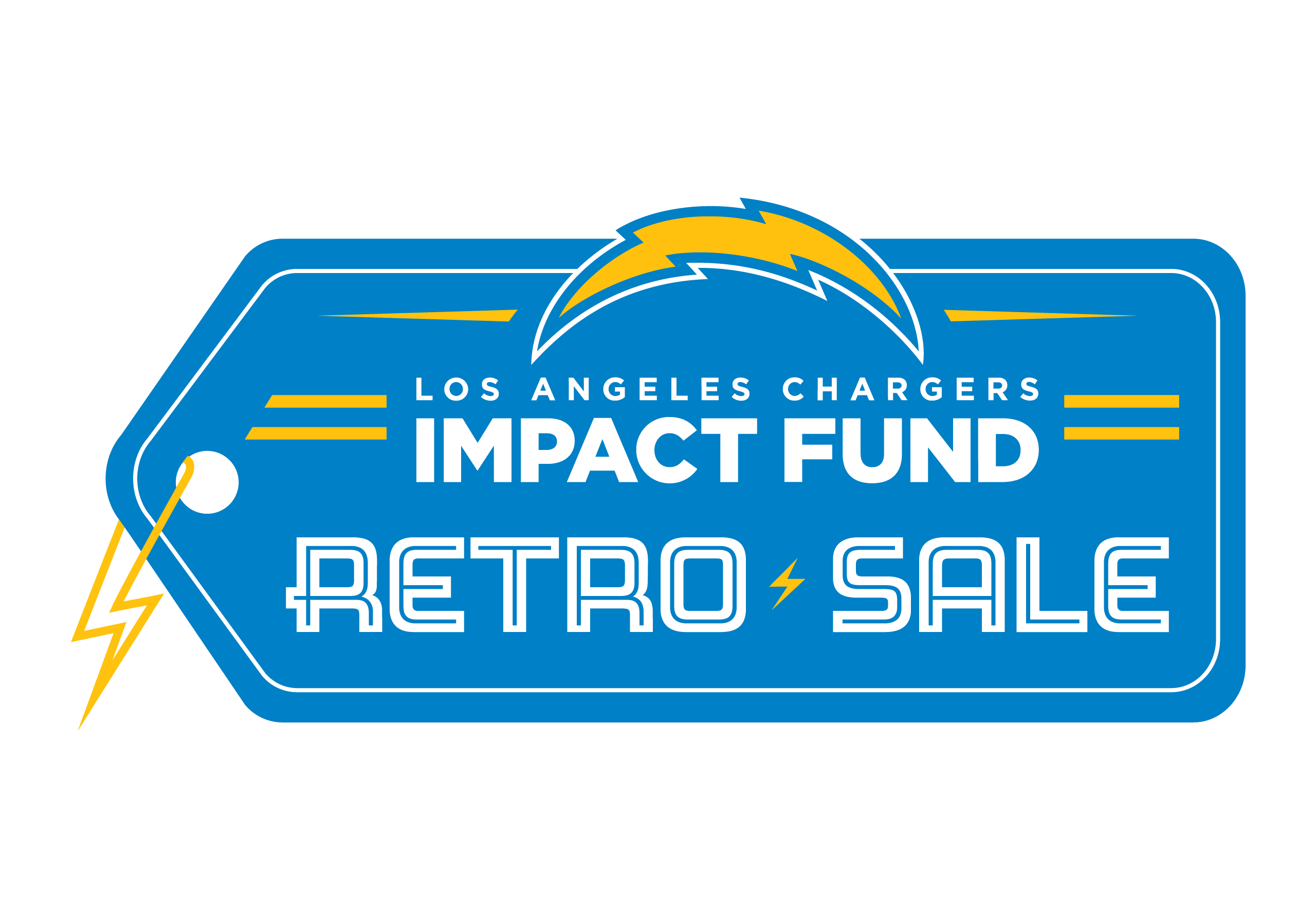 Retro Sale Bags
$150 Bag Includes:
1 Autographed Item of a former player
4 Mystery Items
$100 Bag Includes:
2 Chargers practice jerseys
2 mystery items
All profits from merchandise sales will benefit the Los Angeles Chargers Impact Fund.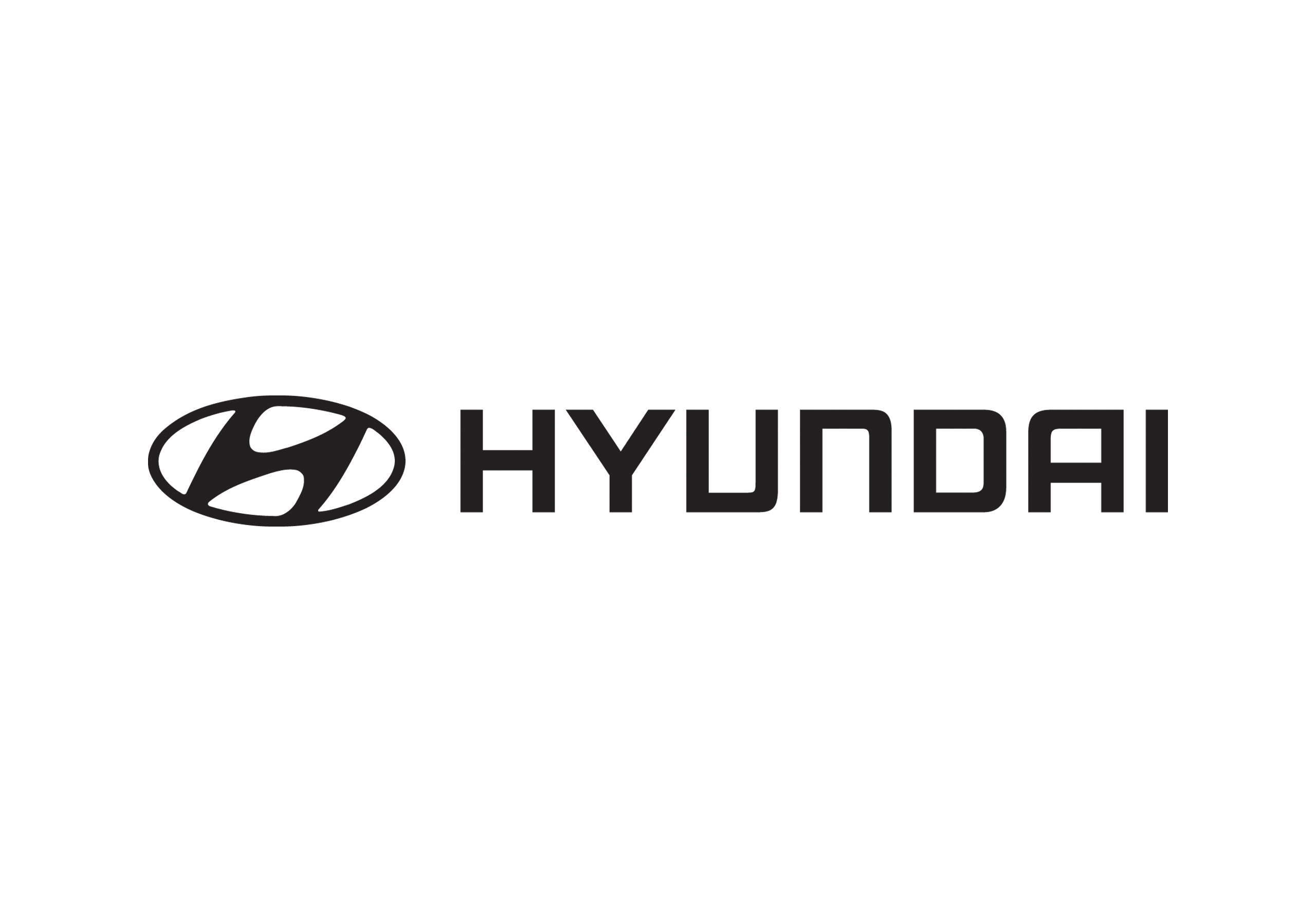 Hyundai
Hyundai is an Official Electric Vehicle of the Los Angeles Chargers. The new electric SUV, the IONIQ 5, is coming to the Bolts Experience, using the vehicle's reverse charging system to power refrigerators offering iced coffees. Stop by Hyundai's space at Bolts Experience to learn more about the Hyundai Line-Up, participate in a football toss game, receive co-branded swag and enjoy a coffee beverage powered by the IONIQ 5. Please be sure to #Hyundai while enjoying the experience!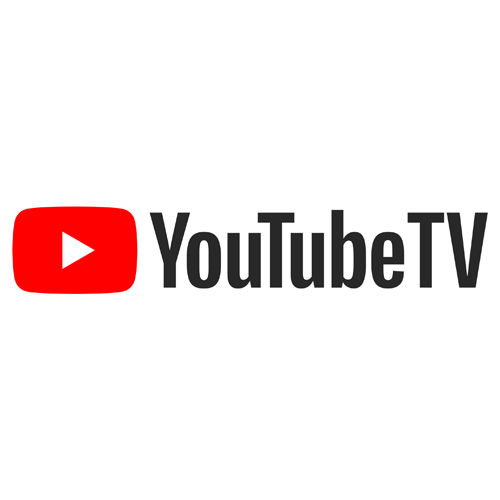 YouTube TV
Check out highlights from the Chargers 2021 season on the giant LED Screen brought to you by YouTube TV.
For a limited time, try 2 weeks free* and get $10 off each of your first 3 months. With 85+ top channels, unlimited DVR storage, and features like key plays, upgrade your gameday experience and watch the Big Game live with YouTube TV. *New users only. Terms apply.
Socios.com
Show off your Chargers fandom at Bolts Experience with our 360 cam brought to you by Socios.com. Stop by and take a photo to take home and share on social media!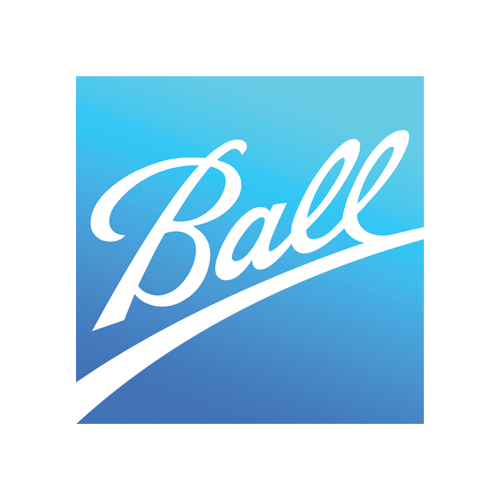 Ball Corp
Aluminum Charger: Become the "Aluminum Charger"! Fans will stand in front of a screen and camera and watch themselves digitally transform into a recycling superhero.
Inner-City Arts Aluminum Briquette Display: Fans can check out an aluminum art display created by young artists from Inner-City Arts. The art was created on aluminum briquettes made up of over 1,000 crushed aluminum cans/bottles/cups and shines light on recycling, sustainability & Chargers football.
Ball Aluminum Cup & Workbook Giveaway: Fans can stop by to receive a Chargers-branded Ball Aluminum Cup and a fun, educational sustainability workbook!
Team Aluminum: A team of recycling ambassadors will roam the promenade with backpacks collecting fans' empty aluminum cups, cans and bottles, making this a more sustainable experience.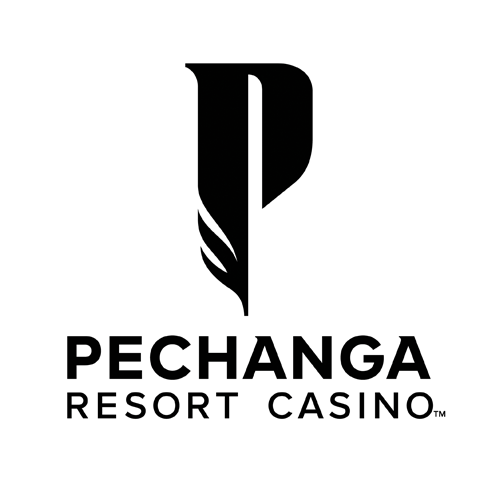 Pechanga Resort Casino
Pechanga Resort Casino is the Official California Gaming & Casino Partner of the Los Angeles Chargers. Pechanga has the largest casino floor in California and recently voted the "Best Casino" on the West Coast! While walking down the promenade, learn more about Pechanga and all its amenities. Receive a special offer of $50 Resort Credit, that can be used at any of our 11 restaurants, hotel, spa, or championship golf course. While there, take a photo to commemorate your day and don't forget to tag #PechangaCasino
Verizon
Come check out Verizon's 5G Home Truck to visualize the future of home internet, showcasing the new 5G Home Internet product for Verizon - everything a smart home can do while connected to 5G Ultra-Wideband. The full experience will also include giveaways for fans as well as a sweepstakes where fans can win the opportunity for a private tour of SoFi Stadium courtesy of Verizon.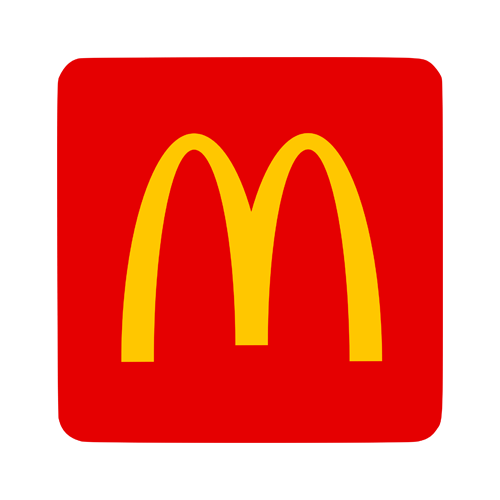 McDonald's
Who loves free gaming!? Stop by the McDonald's Gaming Truck and play a variety of different video games for a chance to win McDonald's prizes. Games at the truck include classics like Mario Kart, NBA 2K, Madden, and more!