Get ready for the bright lights of prime time! The stars will be out at SoFi Stadium as the Bolts are slated to face the Raiders on Monday Night Football, the Steelers in a marquee Sunday Night Football matchup and host the AFC West rival Chiefs on Thursday Night Football. Below is a breakdown of each prime time game.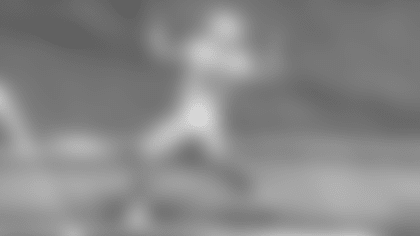 Get Your Single-Game Tickets!
The Bolts 2021 schedule has been announced and single-game tickets at SoFi Stadium are now on sale!
vs. Las Vegas, Mon., Oct. 4, 5:15 p.m. PT (ESPN)
The Chargers have won 12 of the past 18 home contests against the Raiders, scoring 20-plus points in all but five of those matchups. The Bolts ran off a streak of seven-straight home wins against the division rival from 2003-09. The Monday Night Football matchup is the first such game against the Raiders since a 22-14 home win in 2012 and the third prime-time game between the teams in as many seasons.
vs. Pittsburgh, Sun., Nov. 21, 5:20 p.m. PT (NBC)
In November, the Chargers play Pittsburgh for the 32nd matchup in history. The Steelers hold a 23-8 advantage in the series, but the teams have split the last four bouts. Each of the last four games have been decided by seven or fewer points, including the 2018 Sunday Night Football win by three points that saw the Bolts overcome a 16-point deficit in the second half.
vs. Kansas City, Thurs., Dec. 16, 5:20 p.m. PT (FOX/NFL NETWORK/AMAZON)
The Chargers have won nine of the past 17 home games against the Chiefs, with an all-time regular-season home record of 31-28-1. The Bolts have played the Chiefs three times on Thursday, holding a 2-1 advantage in those games. In 1993, The Chargers hosted an AFC Wild Card matchup against the Chiefs, a 17-0 victory for the Bolts in the only postseason showdown with Kansas City.
The Future is Here!
2021 Season Ticket Memberships are starting at only $50 per game. Click here to learn more.