The Los Angeles Chargers mourn the loss of Bob Zeman, who passed away last Friday at the age of 82.
Zeman was an original member of the LA Chargers. The defensive back was drafted in the 10th round by the Cleveland Browns in 1959, but opted to play for Chargers Head Coach Sid Gillman after the team selected him in the second round of the first AFL draft.
In six seasons – four with the Chargers – Zeman appeared in 82 games and had 17 interceptions. Eight of them came when his 1961 Chargers team collected 49 interceptions, still a league record.
"We had a pretty good secondary and Bob was an important part of it," said former Chargers All-Pro cornerback Dick Harris. "And we were friends. We weren't just teammates, we were actually friends. We did everything together."
After his playing career, Zeman spent 22 seasons as an NFL coach and won two Super Bowls with the Raiders and 49ers.
The Chargers organization honored Zeman, Harris and other members of the inaugural 1960 team at the 2017 home opener.
Zeman is survived by his wife Kathy; sister Grace; three sons Clarke, Ed, and Don; daughter Jennifer; son-in-law Scott Young; daughter-in-law Kristi Zeman; grandchildren Dylan, Daniel, Levi, Alec, Ryan, Sarah, Ian and Daphne; and great-grandchildren Hayden and Maddie.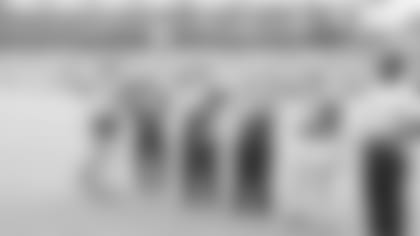 Bob Zeman through his sons
Don Zeman took the ticket his father gave him to the Chargers' 2018 season opener with little inkling as to how that day would develop.
Bob was not well enough to attend the game that he and other Chargers legends would be honored at, so he asked his son to go instead.
"It was just a huge honor," Don said. "I guess what made it even more powerful was that it was an afterthought because he's like, 'Hey, here's my ticket, here's my jersey. Go ahead.'"
As halftime approached, Don saw other legends from the '60s take the field for the on-field ceremony. He wasn't planning to, but decided to follow and stand shoulder-to-shoulder with his father's former teammates.
What soon transpired was a strong reaffirmation of Bob's exceptional football life and character. Don got a kick out of hearing how hard of a hitter his dad was from teammates, but it was their impressions of Bob Zeman the person that meant the most to his son.
"They look me in the eye and they go, 'Your dad was a good man,'" Don said of his father's teammates. "[I said] thank you and they go, 'No, no, look at me.He was a good man.'"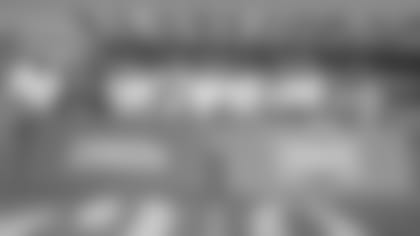 It made Don reflect on a story his father had recently told him about a road trip the team took to Texas in the early 1960s. The hotel refused service to African-American players. Rather than have some teammates stay at another hotel down the street, the team came to an understanding:
We all stay together, or we leave.
Don explained that his father and his teammates ultimately left town. No game was played.
"Things like that that those guys did back then before the civil rights movement really had a big influence on a lot of issues in our country," Don said.
As a husband to his beloved wife Kathy, Bob was the consummate gentleman until the end. Don described the affection he shared for her – yet another example of the former DB's off-field decorum.
"He always opened the door for her," Don said about his father. "Even at the end here when he had Parkinson's and could barely stand, even with a walker, he'd shuffle over to the door and she would just stand there and he would open the car door.
"Even a week before he passed, he was trying to get out to the car and just couldn't quite get there. So, he looked at my son Dylan and gave him a nod and motioned his head over to open the door for his grandma. He always made sure that you treated her with the [utmost] respect."
As Bob battled Parkinson's disease from home on that Sunday last September, he enthusiastically texted Don during the halftime ceremony. He didn't know his son was actually going to take the field to represent him. Bob asked for a play-by-play of who was there and what was happening next.
"He was touched that I [went on the field]," Don said. "He didn't ask me to do it, and I did it, and I think that meant a lot to him."
Don would tell you it meant a lot to him, too.
The battle against Air Coryell
After his playing career, Zeman went into coaching. One of his many stops included a stint with the Raiders in the mid-eighties.
His son Clarke recalls a scene after a Monday Night Football game against the Chargers. Hall of Fame defensive end Howie Long approached Bob and whispered something – perhaps congratulating him for the game plan he helped design to slow the Bolts' potent offensive attack led by head coach Don Coryell.
Clarke remembers his humbled father smiling and saying, "thank you" to Long.
"My mom was moved to tears because she was so touched by what Howie had said to him," Clarke explained. "I still don't know what was said, but my dad's response to me … regarding [quarterback] Dan Fouts and Air Coryell – he said, 'You just got to give him his 30 completions and hope he doesn't kill you.'
"He went from playing for the Chargers to having defend against Air Coryell for a good amount of his coaching career."
Bob's connection with the team, even as a member of the opposition, remained strong throughout his football life.