A native of Chicago, Illinois Michael enlisted into the Marines in 2004, at the age of 17. He attended and completed bootcamp at MCRD San Diego. Upon graduation from bootcamp, he attended the School of Infantry West and Amphibious Assault School for his military occupational training, and was assigned to the First Marine Division aboard Camp Pendleton. Michael served honorably on active duty for just shy of a decade, retiring his Marine Corps career in 2013. During that time he was forward deployed to, and saw action in, the theaters of Iraq, Afghanistan, and Northern Africa. He also had to the opportunity to visit or train in more than a dozen countries throughout the Pacific while attached to the 13th Marine Expeditionary Unit. Sergeant Woode also trained Marines as a black belt Marine Corps Martial Arts Instructor, in weapon's proficiency as a Combat Marksmanship Instructor, and during his free time, began his volunteer work speaking to and mentoring at-risk youth in the LA Unified School District.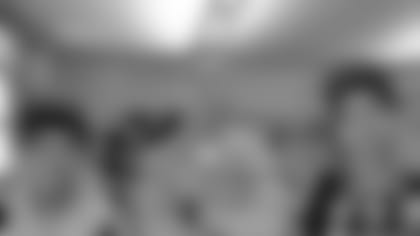 Sergeant Woode's personal military awards include the Navy and Marine Corps Achievement Medal, Combat Action Ribbon, Naval Unit Commendation, Good Conduct Medal, Operation Iraqi Freedom & Operation Enduring Freedom Campaign Medals, Global War on Terror and Global War on Terror Expeditionary Medals, and the North Atlantic Treaty Organization (NATO) Medal.
After his separation from active duty service in 2013, Michael immediately began to use his GI Bill benefits to pursue an education that would allow him to continue to serve the veteran and active duty population. Michael graduated Magna Cum Laude with a BS in Psychology from Vanguard University in Costa Mesa, CA, and has worked in the research and advocacy for better mental health practices and treatments for our nation's veteran population. Michael was awarded the 2018 Veteran Student Leadership Award and the Psychological Savant Award by his alma mater, and is now a full-time graduate student in the field of Clinical Psychology. Michael and his wife Rebecca reside in Orange County California, and just celebrated their 4 year anniversary on September 12, 2018.
The Los Angeles Chargers and California Resources Corporation thank Sergeant Woode for his commitment and service to our great nation.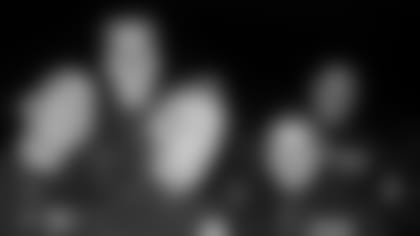 The Military Hero of the Week presented by California Resources Corporation was created to acknowledge the heroic efforts and sacrifices made by our U.S. service members, veterans and their families. Each week of the Regular Season the Los Angeles Chargers will honor a Military Hero. The honored service member will receive four tickets to a Chargers home game where he or she will be recognized on-field.
Do you know a current or retired service member? Click here to nominate them to be our next Military Hero of the Week!