Sergeant First Class Bradley Nylander (retired) entered the United States Army in September 1988. In December 1990, he deployed with the 3RD Armored Division in support of Operations Desert Shield and Desert Storm where he helped liberate Kuwait. In 1995-96 SFC Nylander helped train more than 10,000 soldiers as part of the 3rd Infantry Division in preparation for operations in Bosnia. Upon returning to the United States, SFC Nylander became a Bradley Master Gunner and was the 3rd Bradley A3 Master Gunner in the 4th Infantry Division. SFC Nylander Deployed to Iraq in 2003 and then again in 2005 with the 4th Infantry Division in support of the Iraq Liberation. He retired in 2010 after serving 22 years.
His awards include 1 Purple Heart, 3 Meritorious Service Medals, 6 Army Accommodation Medals, 11 Army Achievement medals, Combat Infantryman's Badge with 2 Stars and the Expert Infantryman's Badge and the Order of Saint Maurice
Today SFC Nylander and his wife are both successful real estate agents who help veterans achieve home ownership. He also works with Bell County to help troubled youths.
The Chargers thank SFC Nylander for his tremendous service to our great nation.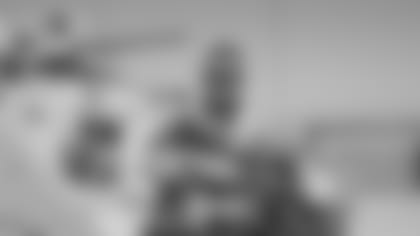 The Military Hero of the Week presented by California Resources Corporation was created to acknowledge the heroic efforts and sacrifices made by our U.S. service members, veterans and their families. Each week of the Regular Season the Los Angeles Chargers will honor a Military Hero. The honored service member will receive four tickets to a Chargers home game where he or she will be recognized on-field.
Do you know a current or retired service member? Click here to nominate them to be our next Military Hero of the Week!