Joseph is entering his 11th season in the league after spending the earlier parts of his career with the New York Giants and Minnesota Vikings.
Coming to L.A. was an intriguing prospect for Joseph, and one he instantly latched onto knowing the team's mutual interest in him.
"The Chargers to me, (are) in a good situation," Joseph said. "They have a very good, young defense. They're hungry. The last two years they (needed) one or two steps to take them the distance and I'm so glad to be a part of this team. They reached out to me with open arms and they wanted me. ... That showed me, and made me feel welcome and was one of the reasons I wanted to be a part of this team. I feel like I can help them reach some goals they haven't reached."
A Super Bowl champion and two-time Pro Bowler, Joseph has played in 141 career games, including 134 starts with 525 total tackles to date, the most by any interior defensive lineman over that span.
Much of the power and force Joseph plays with that has defined his career, he attributes to his days as a champion weightlifter in high school.
"I've been strong all my life; naturally strong," he said. "Most of my competitions, I had to wait an hour before I started to lift. So what I did, I used to sit down and cheer on my teammates, and once the last guy lifted, I used to warm up while they were finishing their weights. I was almost like battling with myself. At the end of the day, when I went to the championship lifts and the lift before then, there were going to be a few guys who had a cleaner jerk or a good bench press. So I knew how I had to compete to push myself to be better."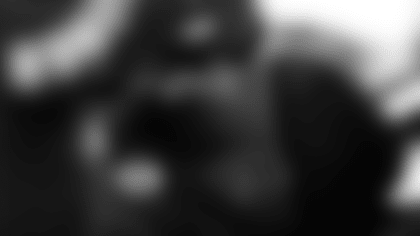 But even though he's years removed from his high school days, Joseph said he still attacks every game he plays and every rep he takes with the mentality that was forged during his youth.
That mentality is especially true when he's in the trenches in short-yardage situations.
"That's the same feeling," he said. "It's fourth down or third down, on third- or fourth-and-one, you've got to get that stop just like you've got to get that last lift and hold for three seconds. You've got to give it all you have. I approach the games and try to give it all I have. … I treat every rep as if it's my last lift."
But now, this savvy vet is excited to take this mentality to his new team. As he stated, he believes in this group and cannot wait until he can officially get together with them and kickstart the 2020 season.
"The sky's the limit," Jospeh said. "We've got a well-rounded defense. A good, young offense (and) some Pro Bowl players on offense and defense. At the end of the day, a team needs good leaders and you have to have somebody to lead to help them to understand how to win and go to that next level. I was fortunate to win a Super Bowl young in my career and I've been a part of two organizations that won more games than we lost. So it's my job, my goal now, to bring that into that locker room and show (the young players) and teach them how to be a pro and learn how to win."