"I'm living my dream. You hear players say they're living theirs, I'm living mine."
For athletes, playing in the NFL is a dream come true.
For Chargers Assistant Athletic Trainer/Physical Therapist, Allison Miner, sharing the same field with those players and working for the team she grew up watching is hers.
But Miner's realized dream is special. She's one of only six female athletic trainers (ATs) in the league, making their mark in a male-dominated environment while helping players return to form from their lowest points.
"I dreamed about working for an NFL team," Miner said. "Since (attending and volunteering at) Palomar College, I thought I could do this. I liked football. Once I was at San Diego State, I applied for summer internships and I didn't get them, but I had aspirations and goals to be here."
To appreciate Miner's position, you have to understand the limited history of female athletic trainers in the NFL.
The Pittsburgh Steelers hired the first female athletic training intern, Sue Hillman, in 1997 – just over two decades ago. Five years later, they hired Airko Iso as the first full-time female athletic trainer in the league.
Both women provided inspiration for Miner.
"I had dreams, and Sue Hillman and Ariko gave me (hope)," she said. "I looked up to them. Specifically, Ariko, because that was the early 2000s. So when I was not getting the internships, I saw her and said, 'OK, there's a chance. I'm not giving up.'"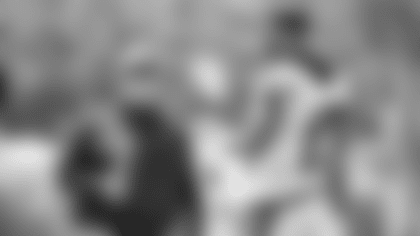 After Palomar College, Miner graduated from San Diego State University where she learned her craft and did hands-on work via an internship. After SDSU, she became the head athletic trainer at Valley Center High School before she went to physical therapy school at the University of Puget Sound.
She ended up back at SDSU where she worked as an athletic trainer/physical therapist for 10 years. But in 2015, she got the opportunity of a lifetime.
"It started with the fact that the NFL mandated that every team in the NFL have a physical therapist," said James Collins, Chargers Director of Football/Medical Services. "I had met Allison eight years (prior) and we knew she was good at what she did. She was an athletic trainer that went through San Diego State and went back to school to become a physical therapist, and so we figured why not? She's really good at what she does, she knew all of us and her personality (along with) how she goes about things really fit into our staff. So it was actually quite easy to hire her, and this was her dream job, so it kind of worked out."
Hiring Miner put the Bolts as one of the teams on the forefront of bringing female athletic trainers into the fold. It's something Collins is extremely proud of, albeit, he sees it as giving a deserving person an opportunity, and it's one Miner's been able to run with.
"I think it shows how open-minded we've been," he said. "But, we're representing Allison as a very good physical therapist and a very good athletic trainer, so that's what the whole process was about. It wasn't about fulfilling a position based on gender. The league didn't say we needed to hire with a specific gender. They just said we need an athletic trainer/physical therapist on each team based on the CBA, so she kind of filled everything. Plus, she works great with everybody. To be totally honest, the day that we brought her into the team meeting and I introduced her, everybody in the meeting goes, 'Hi Allison,' and then we went on with the meeting. No big deal."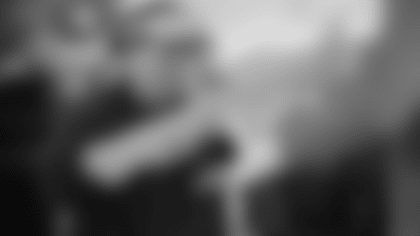 Entering her fourth season in the NFL, Miner said her experience in the league has been nothing but positive. From her coworkers to the players she helps, all parties have been receptive to her position.
"Any of the staffs that I've been on, the athletic trainers have not had a problem," she said. "They welcome me because we work together. We're a team, we work together. I've never had a problem with a player. If you hold yourself in a professional manner (you'll be fine). If you don't behave as a professional, then you might have problems."
So is there added pressure? According to Miner, yes. She said she "doesn't want to mess it up" for other aspiring women looking to get into the business.
As for where she sees female athletic trainers trending in the league? She hopes in due time, every team will be able to have a full-time female athletic trainer on staff. Eventually, she hopes to see female head trainers in the NFL, as they're already making waves in college, like Dr. Sally Nogle at Michigan State.
While Allison and the other five females ATs in the league are paving the way for a new generation, the Chargers couldn't be prouder to have her on their team.
"Oh yeah, I'm proud of her," Collins said. "I call her the mother hen of all of us…I think all the other females around the league, I think they kind of look up to her. She has been around for a while. She (worked in) football at a high level for 10 years. The way she carries herself and the respect that she has for everybody and the respect that she commands from everybody, it's not because she forces it, it comes because of how she carries herself."