Chargers Official Site | Los Angeles Chargers - chargers.com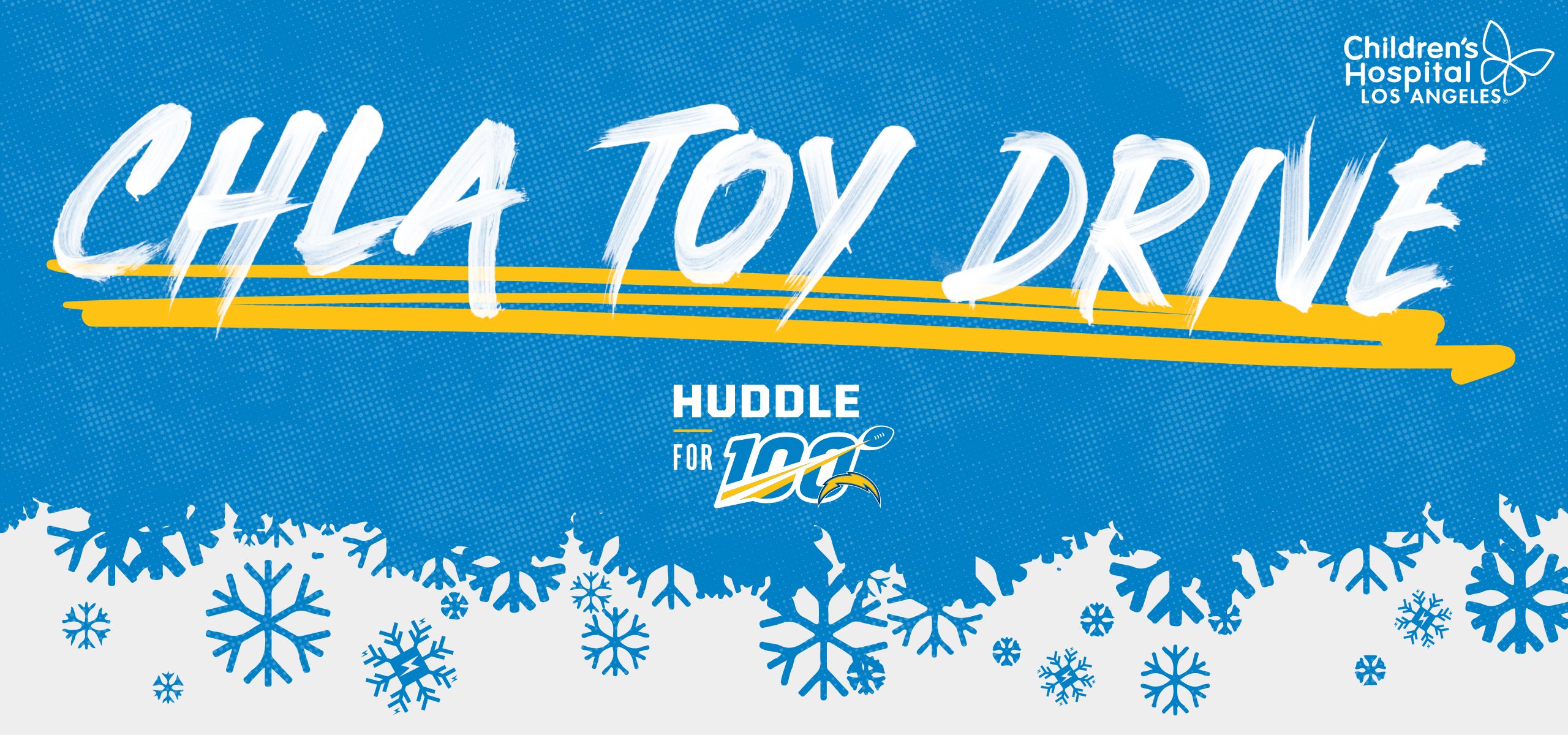 The Bolts are excited to help provide a happy holiday season for the wonderful children at Children's Hospital Los Angeles.
Prior to watching the Chargers take on the Vikings, bring your unwrapped toys to Thunder Alley (Lot 11).
Toy Donation Guidelines
To help CHLA maintain patient safety and well-being, we ask that you follow the criteria below:
To prevent infection, CHLA only accepts new and unwrapped items.
Toys should be sturdy and free of any parts which may pinch
All craft materials (markers, glue, paints, etc.) must be non-toxic
If the items don't fall within CHLA's guidelines or are unsafe/inappropriate for our patients, we reserve the right to politely decline your donation.
Items CHLA Cannot Accept
Toy collections even if they have been well preserved
Plush, stuffed animals or any items with small pellets
Anything handmade such as knitted or crocheted items such as beanies, blankets, clothing
No oversized toys, ie ride-able vehicles, large doll houses/doll vehicles or other oversized items
VHS tapes
Wooden items
Glass or brittle plastic toys which can easily break and leave sharp edges
Flowers, edible gifts and holiday treats
Any items that promote violent and aggressive behavior including video games and DVDS
If you are unable to attend the game, please consider an online donation to CHLA: