Touchdowns for Turf | Los Angeles Chargers - chargers.com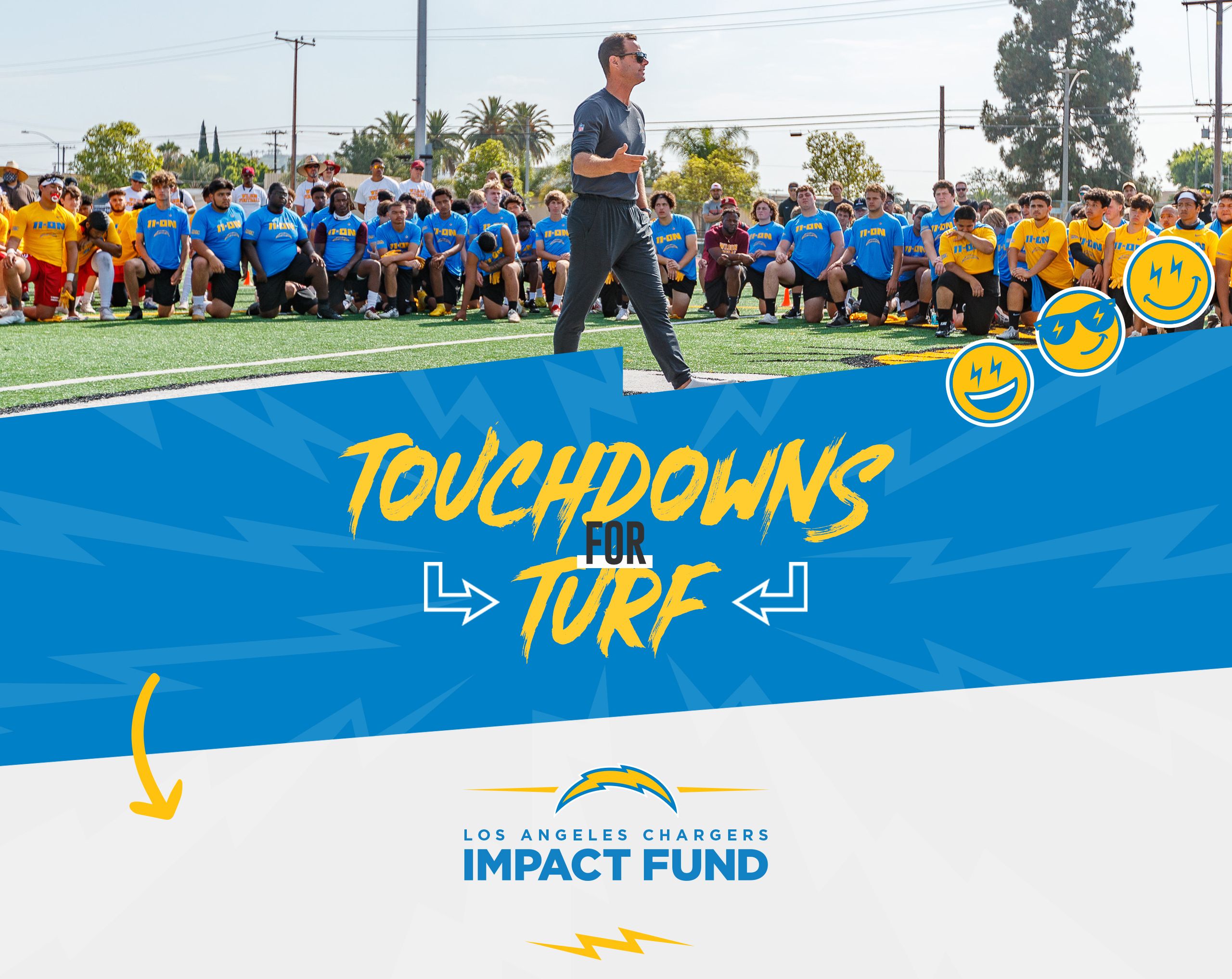 The Chargers Impact Fund and Chargers Offense are joining together this season to build and renovate fields for young athletes through our "Touchdowns for Turf" Campaign.
Pledge to donate one of the amounts below for every Chargers touchdown scored during the regular season. Your pledge not only wins you the benefits below, but most importantly helps create safe places for kids to play, as 100% of your donation goes directly to the Chargers Impact Fund!
Make your pledge for the season below!