Retro Sale | Los Angeles Chargers - chargers.com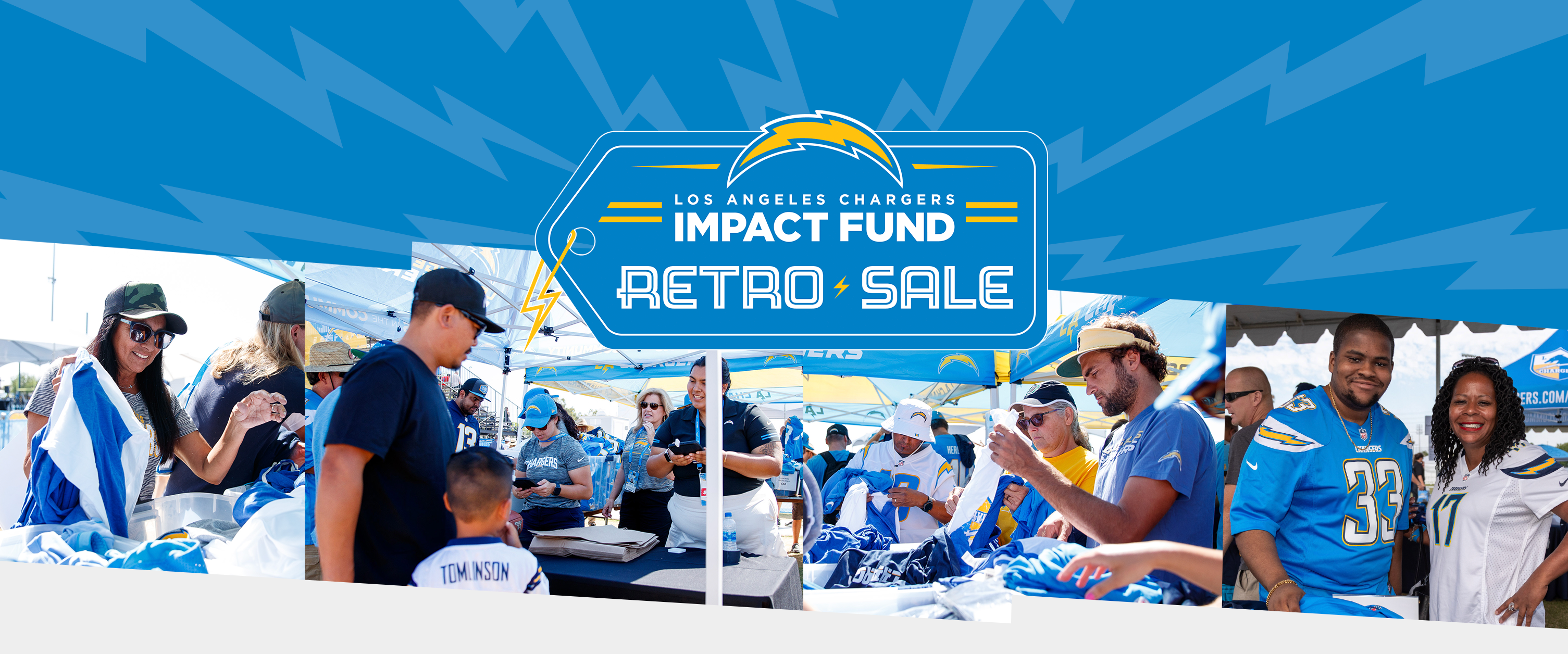 Benefitting the Chargers Impact Fund
The Chargers Retro Sale offers fans the opportunity to purchase Mystery Boxes containing autographed items and team- issued apparel straight from the Bolts' equipment room!
Frequently Asked Questions:
Is my purchase tax deductible?
Purchases from the Retro Sale are not tax deductible donations.
I live outside of the United States, can I still purchase from the Retro Sale?
No, orders placed or asked to be shipped outside of the United States will not be accepted.
Are any of the autographed items from current players?
No. All autographed items are from former players.
How and when will I receive my mystery box?
Boxes will be shipped to addresses provided within 3 weeks of purchase date. Due to Holiday shipping please expect delays. We are unable to provide shipping or tracking updates.
Do I have to pay for shipping?
Nope! Shipping is free.
Is there a limit of how many mystery boxes I can purchase?
Yes – no more than 2 per household/mailing address.
Am I able to request a return/refund?
No. All sales are final. All items sold as is.
Am I guaranteed my exact size on wearable items?
Due to limited availability, we cannot guaranteed exact sizing. Sizes not in inventory will be substituted with a size up/larger. Please note that autographed items included in each Veteran Box will not be allocated based on provided sizing. Inclusion in each is box strictly random.
Am I guaranteed game used items?
While the autographed item in the Veteran Box may have been worn in game, practice or in the community, it is not guaranteed or verified.