Chargers Official Site | Los Angeles Chargers - chargers.com
PLEDGE TO HELP US MAKE AN IMPACT!
Pledge to donate an amount of your choice when the Los Angeles Chargers make a big play!
All proceeds go to the Chargers Impact Fund (501c3 nonprofit) to help us achieve our mission to help families thrive by supporting the programs listed below.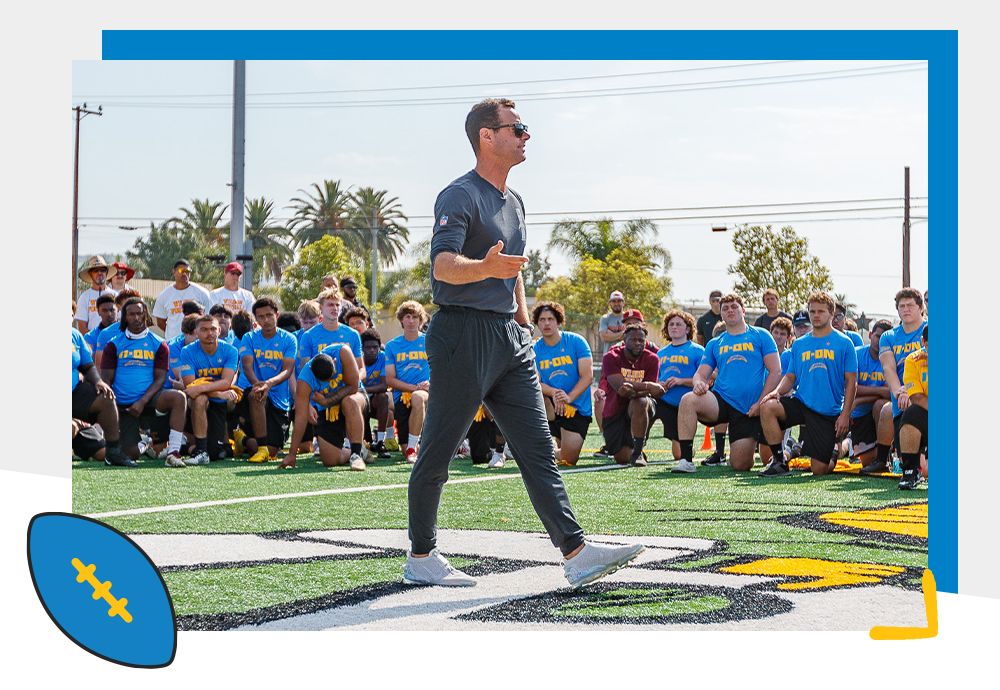 TOUCHDOWNS FOR TURF
Powered by Find Your Grind Foundation
Donate for every touchdown scored by your Los Angeles Chargers. Support the Chargers Impact Fund and Find Your Grind Foundation efforts to build and renovate football fields for young athletes!
PUNTS FOR PETS
Donate for every three-and-out forced by the Chargers defense and join the Chargers Impact Fund in supporting animal welfare. Your donation will help the Chargers Impact Fund renovate a local animal shelter and provide spaying and neutering for local pets.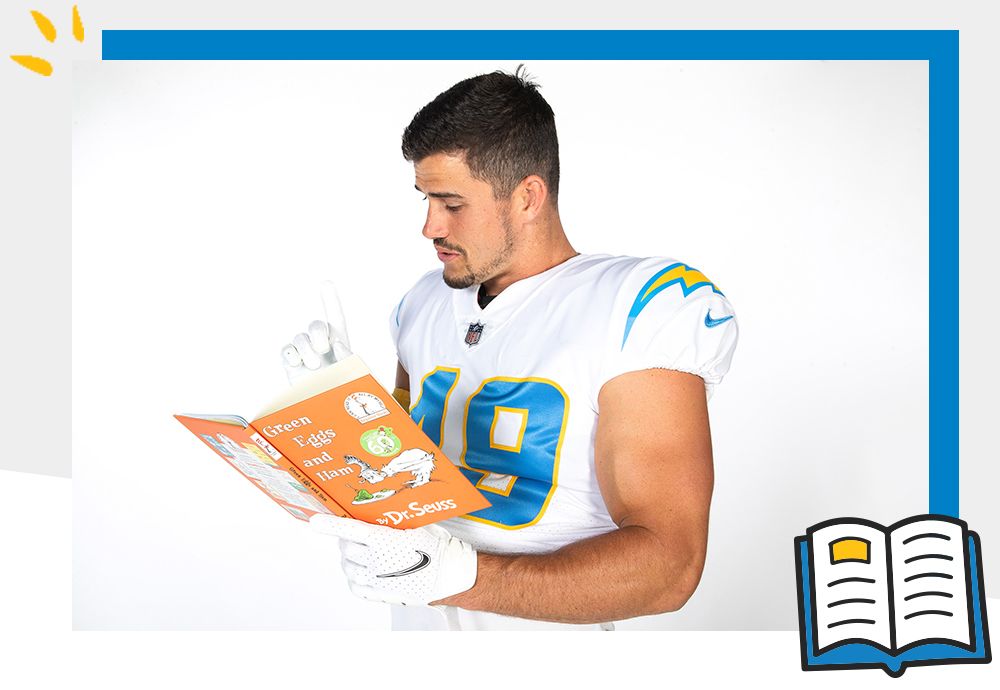 FIRST DOWNS FOR FIRST BOOKS
For every Chargers First Down, The Chargers Impact Fund will donate $100 toward improving literacy throughout Southern California. Make a donation today to help provide books to local kids!