Inner-City Arts Aluminum Gallery presented by Ball Corp
Inner-City Arts Aluminum Gallery presented by Ball Corp
Inner-City Arts' Youth Enterprisers have collaborated on designing three recycled aluminum briquettes, each made up of 1,200 aluminum cans recycled by Ball. Five artists have come together to support the message of sustainability and raise awareness about the efficacy of aluminum as a recyclable material. The Enterprisers found it important to incorporate LA as they know it and the communities that they come from. They observed that many Angelenos rely on collecting recyclable materials from the community as a source of income. These unsung heroes drastically decrease the amount of waste that ends up in landfills. We as individuals are in control of our Earth's quality of life and as a result, our own. The three briquettes explore the culture of Los Angeles and the elements that create it: the colors, textures, people, and environment. The briquettes together become an abstract image of what it means to sustain a culture that values community. The pieces showcase imagery of nature mixed with the culture of how it looks to be an Angelino. The mix media artwork generally consisted of recycled items to represent sustainability. Materials were gathered from our own homes, the trash, and anything that was accessible. The uniqueness of each item's materiality, use, and modification/transformation/revival/new beginning represents the people of our communities. The materials create conversation, community, and unity with one another, just like us.
Overview of ICA Art Exhibit
Inner-City Arts' Youth Enterprisers have collaborated on designing three recycled aluminum briquettes; each briquette made up of 1,200 recycled aluminum cans.
The five local artists used raw silver aluminum briquettes as their canvas for this aluminum art gallery, and have come together to support the message of sustainability and raise awareness about the efficacy of aluminum as a recyclable material. 
The three briquettes explore the culture of Los Angeles and the elements that create it: the colors, textures, people, and environment.
The briquettes together become an abstract image of what it means to sustain a culture that values community.
The mix media artwork generally consists of recycled items to represent sustainability.
Sustainable materials were used in order to amplify the reduce, reuse, recycle mind frame.
The goal of this program is to educate the greater LA area on the importance of sustainability through aluminum recycling and showcase the impact on the local Inglewood community through visual inspiration.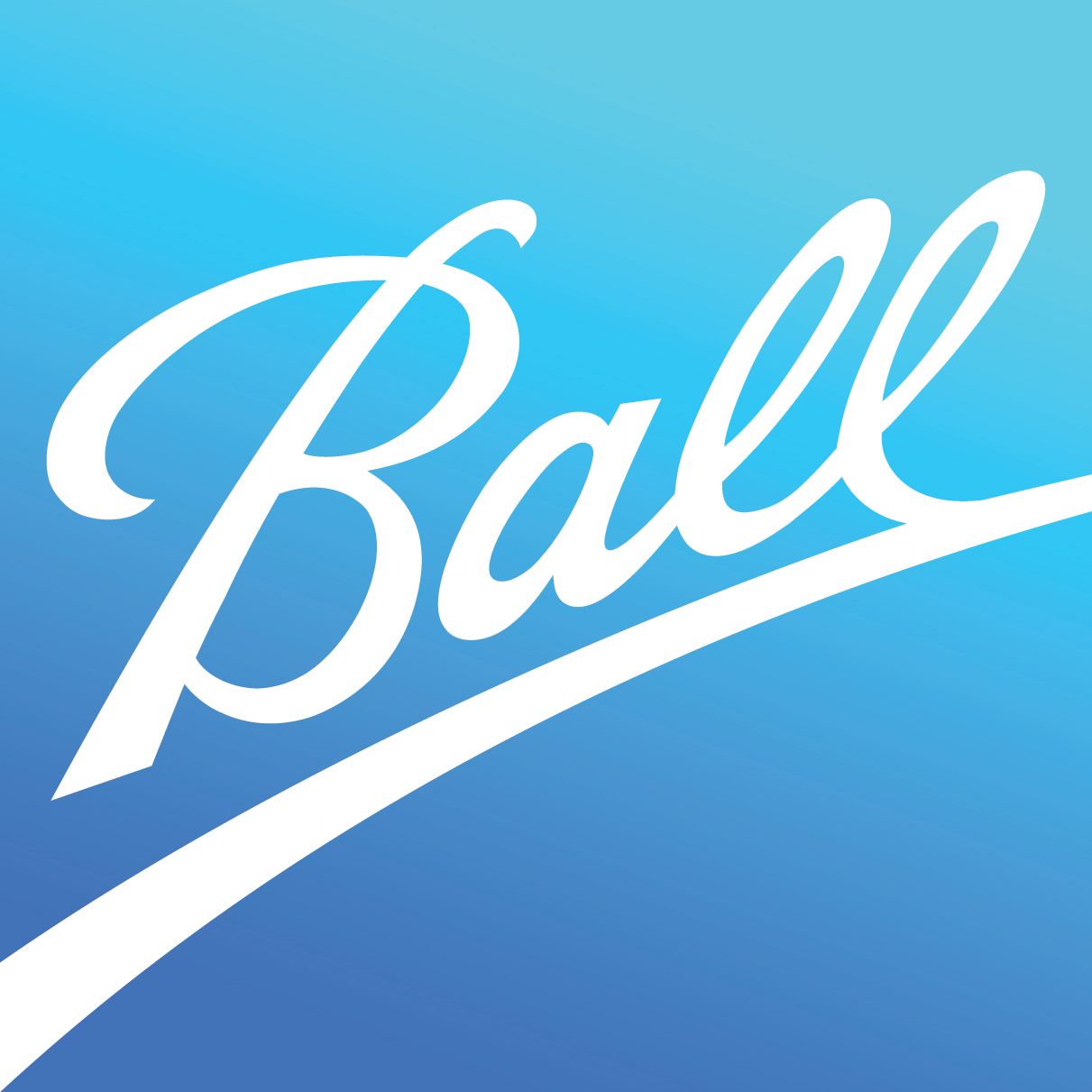 Ball x Chargers Partnership
Ball Corporation's partnership with the Los Angeles Chargers features both organizations' commitment to advancing sustainability in sports and entertainment.
Ball and the Chargers will work hand-in-hand to increase awareness of the benefits of aluminum recycling.
Ball is a Proud Sustainability Partner and the Official Infinitely Recyclable Aluminum Packaging Partner of the Los Angeles Chargers.
Throughout the life of the partnership, Ball and the Los Angeles Chargers will develop and implement fan-facing activities in and around SoFi Stadium and focus on educational and recycling infrastructure programs for the surrounding local community to celebrate and encourage aluminum recycling – an everyday sustainable choice for consumers and a cornerstone of making a circular economy a reality.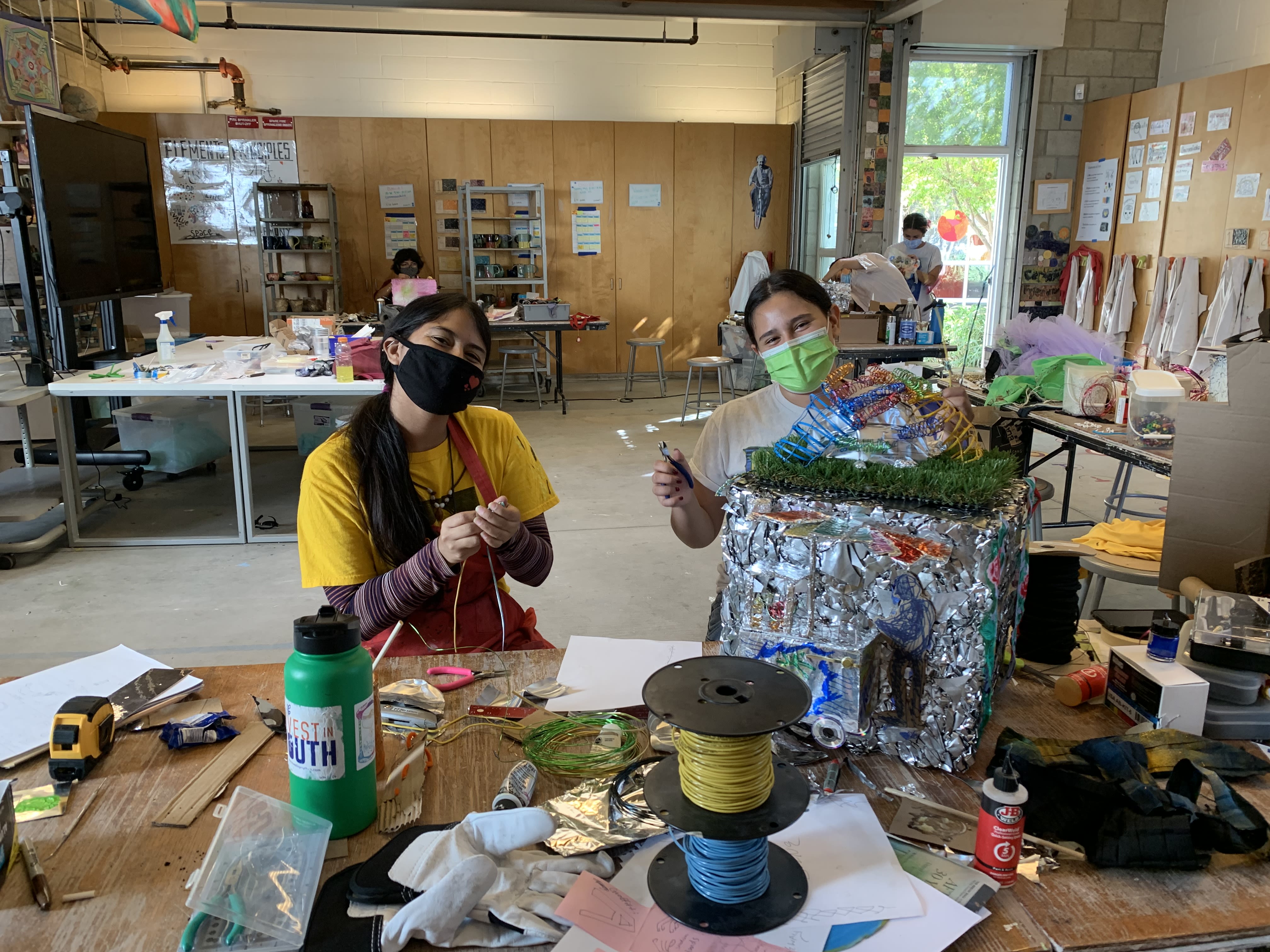 About Aluminum Briquettes
An aluminum briquette is made up of 1,200 recycled aluminum cups, cans and bottles.
Each aluminum briquette has dimensions of 12" x 12" x 12" and weighs approximately 50 pounds.
Once collected, each briquette is melted down to then become new aluminum cups, cans and bottles within 60 days of being recycled.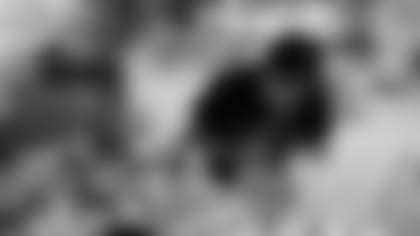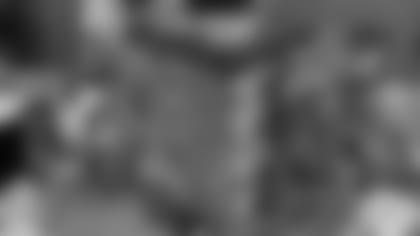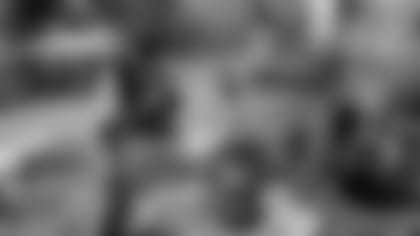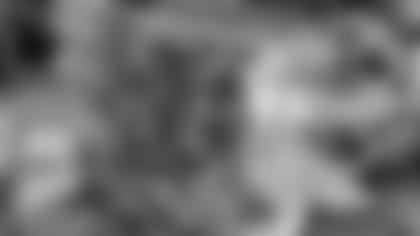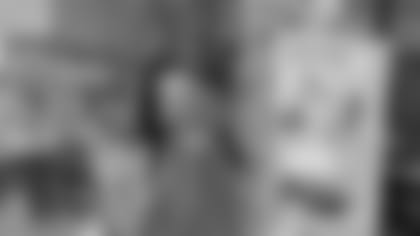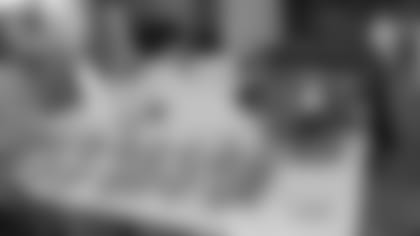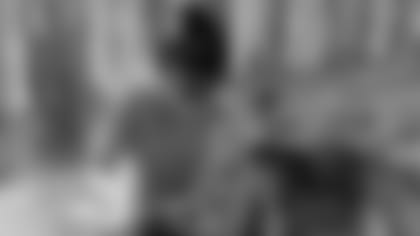 About the Artists and their Briquettes
Angela Pastor
Angela Pastor is a multimedia artist born and raised in Los Angeles, California. She studied at Kalamazoo College (BA 2021) with a double major in Studio Art and Women, Gender, and Sexuality Studies. Inspired by literature read in her college courses, her work explores themes of human relations and vulnerability. She explores vulnerability and our relationships with others in this world through the exploration of various mediums. Her recent projects consist of found objects, photographs, textiles, and picture frames. She continues to create work that generates discussions that are pushed aside in our society.
Description of Briquette from Angela Pastor:
Throughout the briquettes, you will see various uses of materials. On one face of the briquette, there is a weaving made up of aluminium wire, fabrics, yarn, bamboo, and more. The weaving incorporates found materials to demonstrate versatility of found objects in our everyday life, such as aluminium. In addition, the weaving symbolizes the diversity of Angelenos that come together to make what we call Los Angeles. The aluminium wire hands, on another briquette, are meant to demonstrate the transformation of aluminium and of ourselves as people. Like aluminium, people can change through time, as the city continues to change, for better or worse. As individuals, we have the ability to construct and deconstruct our habits and mindsets. The infinity symbol on one of the other planes is made up of a newspaper article written about the Chargers and their new home: So-Fi Stadium. The infinity symbol is once again another reminder of the infinite possibilities aluminium can have. Through the constant theme of Charger colors and Ball's recycled aluminium, one can see the powerful transformation we can create on our planet.
Gieneyra Lai-Alvarez
Gieneyra Lai-Alvarez was born and raised in San Fernando Valley in North Hollywood, California. Drawing has always been a therapeutic form of expression throughout their life. At 15 they dropped out of high school due to untreated mental illness and a difficult home environment. Gieneyra attended an ArtworxLA class at a continuation highschool. They found support there and soon became heavily involved within the safe spaces of Los Angeles' multiple youth art programs, like Inner-City Arts, Ryman Arts, and ArtDivision. Gieneyra considered a career within the arts as a true financially sustainable option for the first time and decided it was worth pursuing. Affected by the stories told in the media, they want to pursue their passion as a concept storyteller through the mediums of Video Games, Animation, and Film. Incorporating educating themes about Mental Health, Trauma, Identity Politics, Social Justice, Environmentalism ,and Sustainability. Meeting with an ArtCenter Counselor and their ArtworxLA Mentor motivated Gieneyra to commit on the path to attend ArtCenter's College of Design Entertainment Design Concept course to pursue telling their truth. To bring awareness and inspire all to trust in change, have fun, and be kind through all the pain and struggle that life can bring.
Instagram: https://www.instagram.com/gieneyra/ Linkedin: www.linkedin.com/in/gieneyra-lai-alvarez 2019 Grammy's Video: https://youtu.be/Pbun0ggbvvQ Art Piece I did for Poem: https://www.zocalopublicsquare.org/2021/02/12/alayna-powell-the-hull-of-...
Inner-City Arts CEO and Student (me) Conversation: https://youtu.be/UuBFiaK0kVsor https://www.instagram.com/tv/CQtjKcFh6Ya/?utm\_medium=copy\_link ArtworxLA Student Bio: https://www.artworxla.org/our-students/gieneyra
LA Times USC Book Fair Timestamp 1:30: https://youtu.be/bpqwnIZoDM8
Description of Briquette from Gieneyra Lai-Alvarez:
The Fruit Stand was chosen, because my peers expressed that they believe being sustainable can be seen within our brown communities of Los Angeles. More specifically, vendors contribute a unique part to the LA lifestyle. I took the image of a vendor literally and decided to recreate it on the cube. I think being raised low-income and an immigrant, both my parents expressed small sustainable behaviors, such as reusing grocery bags as trash bags. They would keep plastic containers and would wash them out for re-use. These small, passed down, habits can also be seen with my friends' parents who are also first generation Latinos. It is a familiarity I have, in terms of sustainability, when I see fruit vendors. 
The Whale portion was suggested early on by my partner, and I decided to stick with it. I was inspired by Ball's decision to switch production of cups from plastic to aluminum. "A small decision which can have big changes," was a phrase that stuck out from our conversations with Ball. It made me think of the domino effect which is represented in the foil exoskeleton of a whale. It is something we rarely think about, like our consumption of products. While it seems miniscule, it can affect the larger environment. The CDs and foil create round edges, which are flowing and connecting to one another to represent this concept.
Mia Bella Chavez
Mia Bella Chavez is a photographer who was born and resides in Los Angeles, CA. Developing an interest in art at a young age, Mia Bella began taking classes at Echo Park Film Center (2009), Inner City Arts (2014), and Las Fotos Project (2016)- all of which she continued with for the duration of her pre-undergraduate education. At the age of 15 she became one of the youngest artists to display work in the Getty Museum. In 2019 she completed visual art courses at California Summer School for the Arts and in Cuba through a study abroad program. Mia Bella was chosen two years in a row to be a guest speaker at the Teen Vogue Summit. She continues to study visual art at Loyola Marymount University. Her first solo show, All At Once, is available for viewing at Lasfotosproject.org
In her own words, the artist hopes to "continue to make dope stuff and grow as an artist".
Description of Briquette from Mia Bella Chavez:
Despite the fact that they are not native to the region, I associate the experience of exploring my city with the visual imagery of Palm trees. Much like the people that surround them, the palms themselves are rather diverse. In addition to their natural green hues you can oftentimes find palms, drought ridden yellow, white from artificial paint, and a multitude of other shades as our socal heat and fire seasons shrivel up the palms. Even in such unforgiving conditions, these palms persist and make our city what it is today. In this way they are representative of the presence and influence of BIPOC communities.
Growing up in Los Angeles, the City's culture offered a unique sense of exposure to visual imagery. As I would drive down sunset I had the opportunity to see wheat pasted advertisements covering the walls, Layers of imagery competing to be visible- the victor, always changing. In addition to wheatpasting, the city offers an immense number of murals, all ranging by cultural, social, and religious influence. Most notable to the artists was the influence of the seemingly omnipresent Virgen De Guadalupe within the brown community. She resides by bedsides, keeps a watchful eye in homes, stands guard in front of businesses, and somehow still manages to be everywhere in between. For that reason, it was important to place a wheatpaste inspired image of her on the pink wall, artificially aged with impasto paint of different colors and pastels to imitate the process of the cities influence on a structure: soot, graffiti, tagging, renewal, love, and social commentary.
Nyzell Guzman
Born and raised in the City of Los Angeles, Nyzell Guzman is an 18 year old creative who is passionate about uplifting and giving back to her community. As the daughter of immigrants, it's important to her to represent her culture and community through her artwork and projects. Recently graduated from high school, she has many accomplishments at a very young age. She has worked alongside the Mayor's Youth Council for Climate Action, contributed to the Coalition of Human Immigrant Rights CHIRLA, as well as participated in the Sunrise Movement. Recently, Nyzell worked alongside Kids of Immigrants on their newest campaign collaboration with Vans, "Anything is Possible." She is currently interning for Facebook as a social media and marketing manager for a small, local business. Nyzell is also an entrepreneur who runs a small clothing business online with a mission to contribute to the sustainability movement in the fashion industry. She believes that sustainability should be accessible to everyone to better improve our eco lifestyle and work towards one common goal, climate change. Through this ambition, Nyzell is creating an up-cycyled clothing brand that will combat the waste of the fashion industry by repurposing all the materials into something for everyone. You can find her business on instagram @nyzellstiendita.
Description of Briquette from Nyzell Guzman:
Newspapers are used to connect communities, and they are often seen in Black and Brown communities that make up LA. We wanted to make sure that we could reuse as much material around us as possible. We made a funky wired border made out of random material. The funky borders represent the diverse communities that surround the So-Fi stadium. I picked out images of things that make up LA like food vendors, Chargers fans, lowriders, La Virgen de Guadalupe and streets in LA. I wanted to represent the communities that not only are a big part of the SoFi stadium, but also what makes a Chargers fan. In our studio I found a newspaper article that talks about the Chargers moving into the So-Fi stadium. We printed out a bunch of mini newspapers and made it look like wheat paste on the cube.
Samantha Nieves
Samantha Nieves is a 20 year old Chicana activist born and raised in East Los Angeles. They focus on community building, organizing, writing, and creating art that reflects/inspires her experience within the community. The media they integrate in their creations involve creative writing, spoken word, collages of mixed media, and visual media. In addition to her published writings, Samantha continues to exercise her mindfulness in her environment to establish what to create next. Exhibitions they have featured in include L.A based organizations such as Inner-City Arts and Self Help Graphics. Samantha is passionate about healing through creativity, and looks towards a career path that encompases both art and sociology. Currently, they focus on destigmatizing and advocating mental health issues in a grassroots organization called Psyches Of Color, where she sits as committee chair for a program called Penpal POC. To learn more about Samantha Nieves and her artistic journey to invite you to create, visit www.Spacedoutarts.com. To learn more about Psyches Of Color, visit Psychesofcolor.org.
Description of Briquette from Samantha Nieves:
"Sustainability looks like you" is a face in the briquette that has an interactive element, a mirror. To think of what sustainability looks like, means to embark on innovative and creative ways to influence the future. The mirror is an interactive point of view in which the viewer reflects on the actions they can do now, for a better tomorrow. Around the mirror are pieces of upcycled paper and wire that have been repurposed for art. Also included are profiles made of wire to show who and what sustainability can look like. 
The SoFi Stadium replica created with an aluminum cup made by Ball symbolizes the idea that the present is an opportunity to be hands-on with our goals of creating a more sustainable environment. Aluminum cans have the potential to create spaces that imagination can last in. The footballs and grass remind us to have fun with the innovative ideas that come from thinking sustainably.