Chargers PREP Camps | Los Angeles Chargers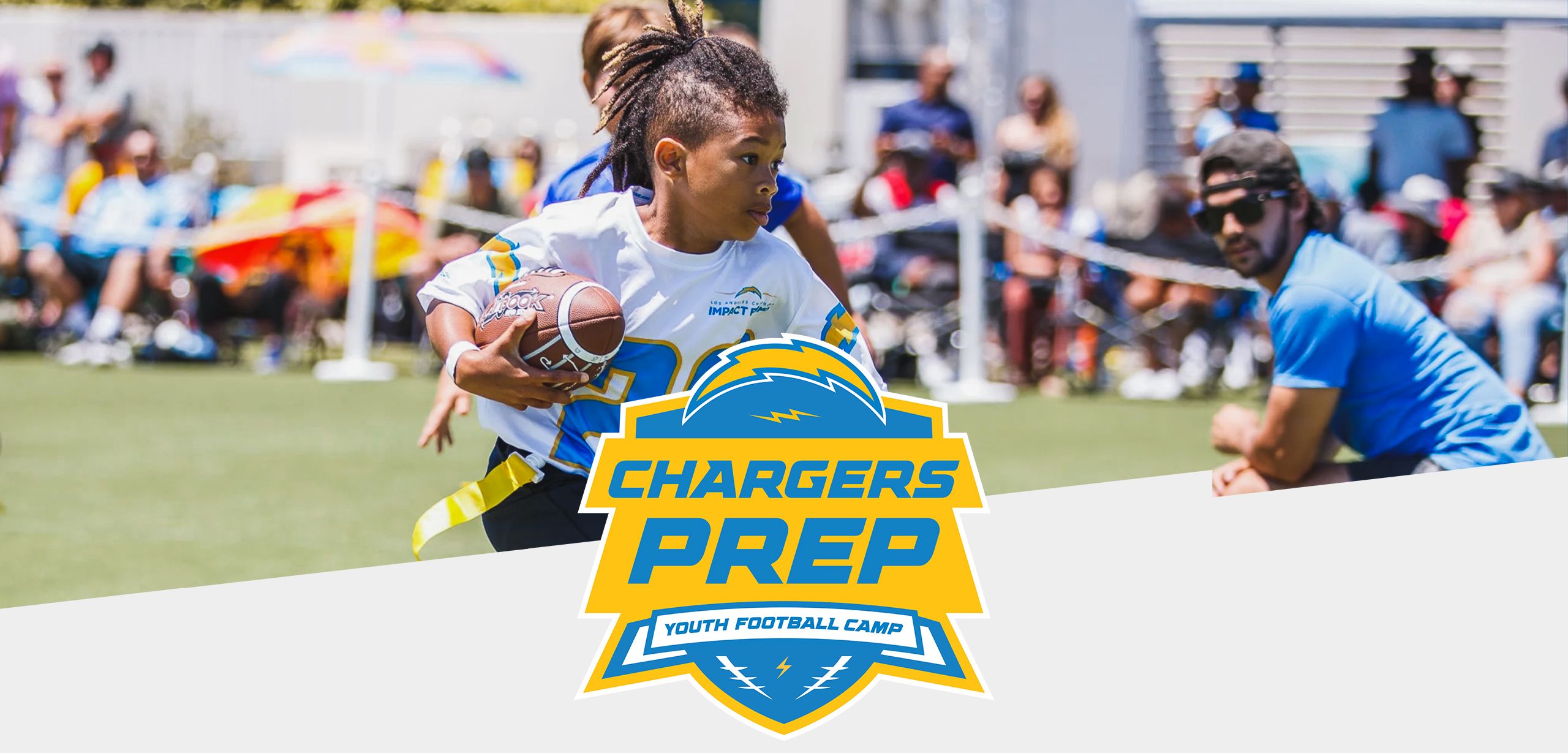 Chargers PREP Youth Football Camp
Be on the lookout for 2023 Summer Registration!
Description: The Chargers Impact Fund is proud to announce the Chargers PREP Youth Football Camp...a one-day camp for up to 250 young athletes (ages 7-14) to develop and prepare their skills for the next level of football.
Campers will be led by esteemed high school coaches through a variety of NFL influenced drills specifically designed to improve their speed, agility, acceleration, reaction time, ball skills, and overall football IQ...before putting their work to the test in mini flag football competitions. We are committed to providing your child with the experience of a lifetime.
Important Details:
Campers will be placed in small groups by age to ensure that each child gets maximum instruction featuring a 10:1 maximum camper to coach ratio.
The camp will be staffed by some of the area's top high school coaches
One- Day Camp is designed for both boys and girls.
The Chargers Impact Fund will provide lunch and water for hydration to all participants of Chargers PREP Youth Camp
To participate, a parent or guardian MUST fully fill out a liability waiver for each participant. Every participant MUST have a signed waiver to participate in a Chargers Prep Youth Camp – there are NO exceptions.
Each attendee will receive:
An exclusive experience - limited capacity
Chargers swag bag
Team photo
Limited-edition Los Angeles Chargers Camp Jersey
*All proceeds benefit the Chargers Impact Fund