Chargers Official App | Los Angeles Chargers - chargers.com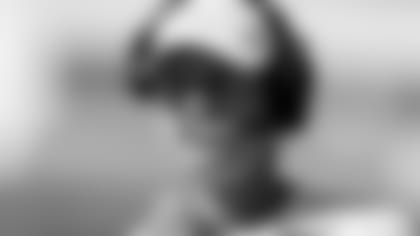 Watch Introductory Press Conference Exclusively on the App
Season Ticket Members must be registered in the Chargers app to view head coach Brandon Staley's introductory press conference on Thursday, January 21st at 12:00 pm PT. Follow the instructions below to create your account if you have not done so already.
How to Register and Watch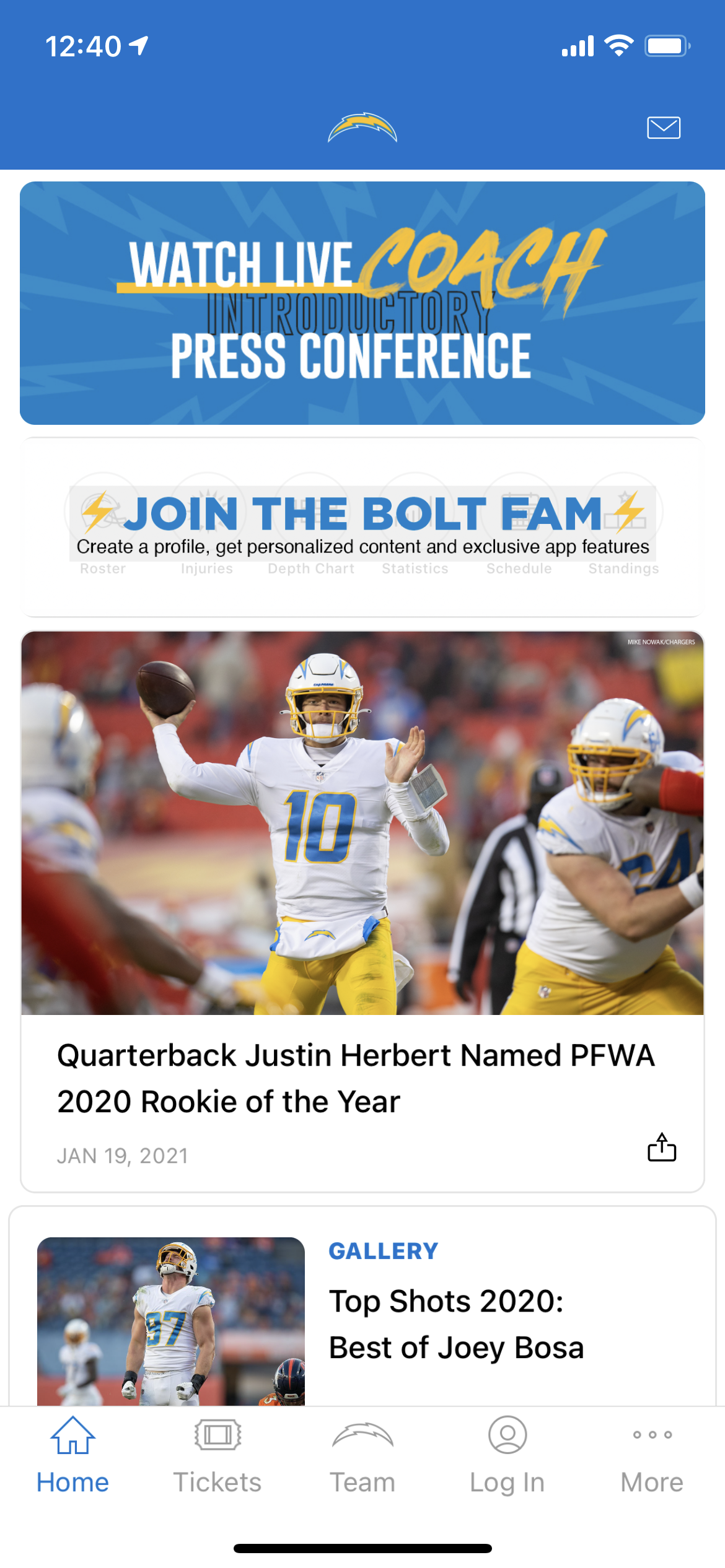 Step 1
On Thursday the introductory press conference banner will show on the top of the home screen. Tap the banner to enter.
Step 2
If you're a Season Ticket Member and not logged into the app, tap "ACCOUNT MANAGER"
*If you're already logged in you will go straight to the livestream page on Step 6.
Step 3
Tap "Sign in to Chargers"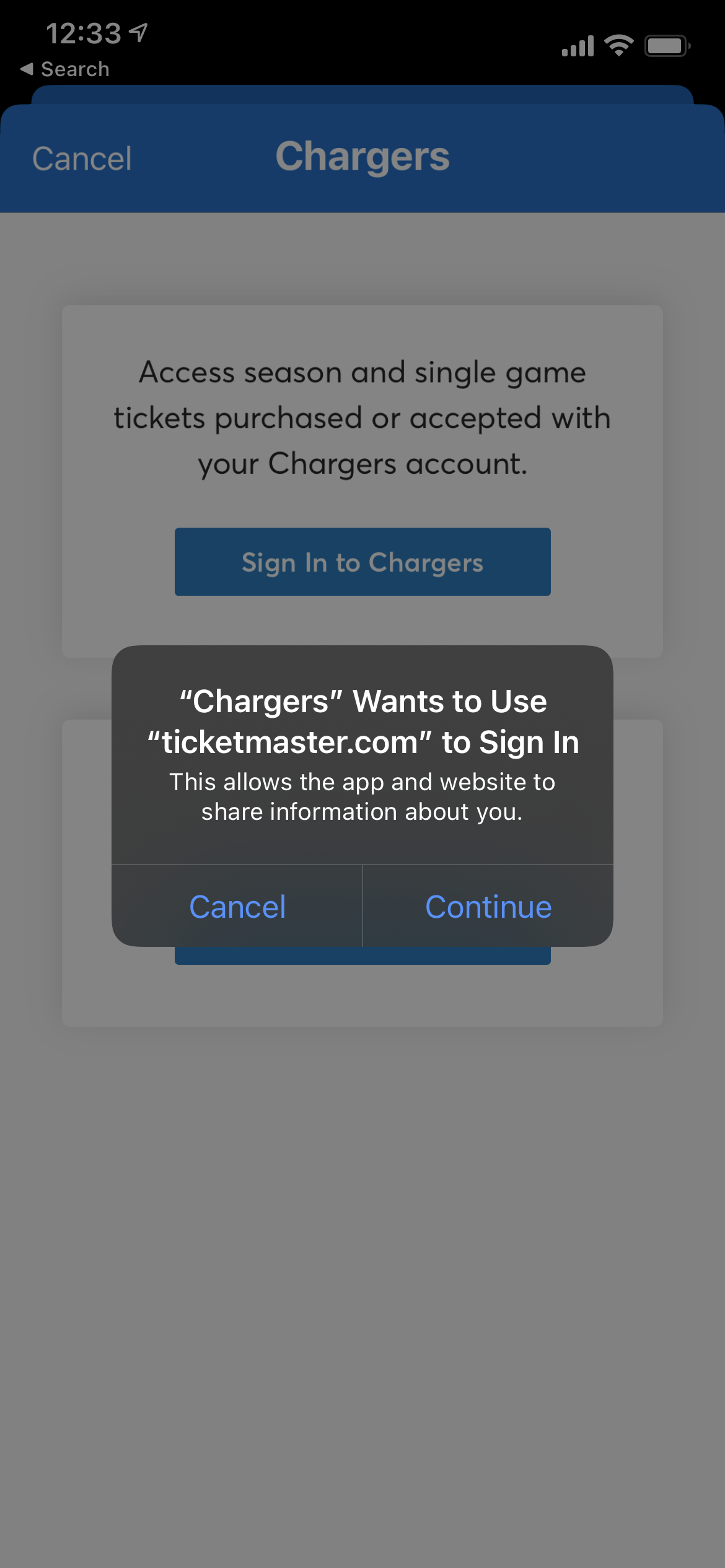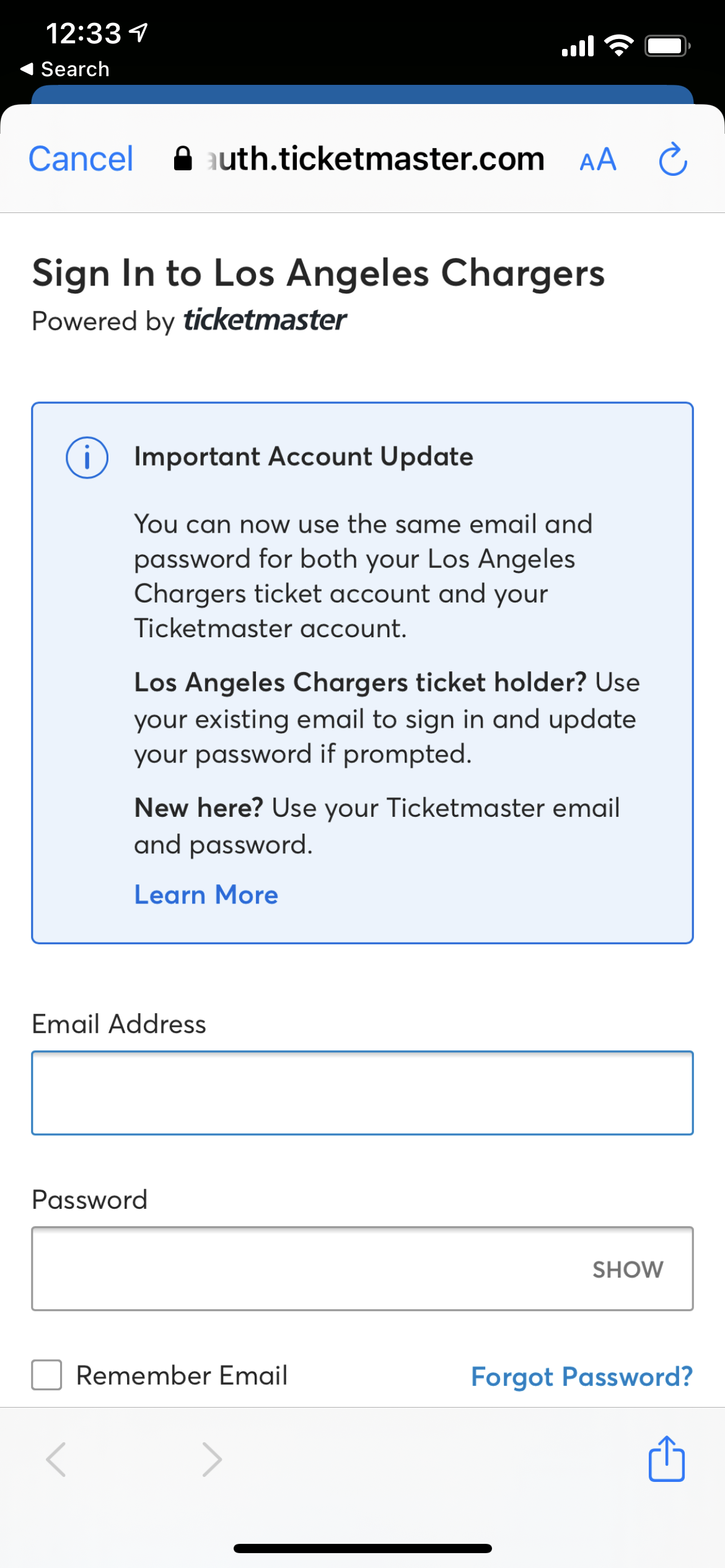 Step 5
Enter you Chargers Account Manager Email and Password.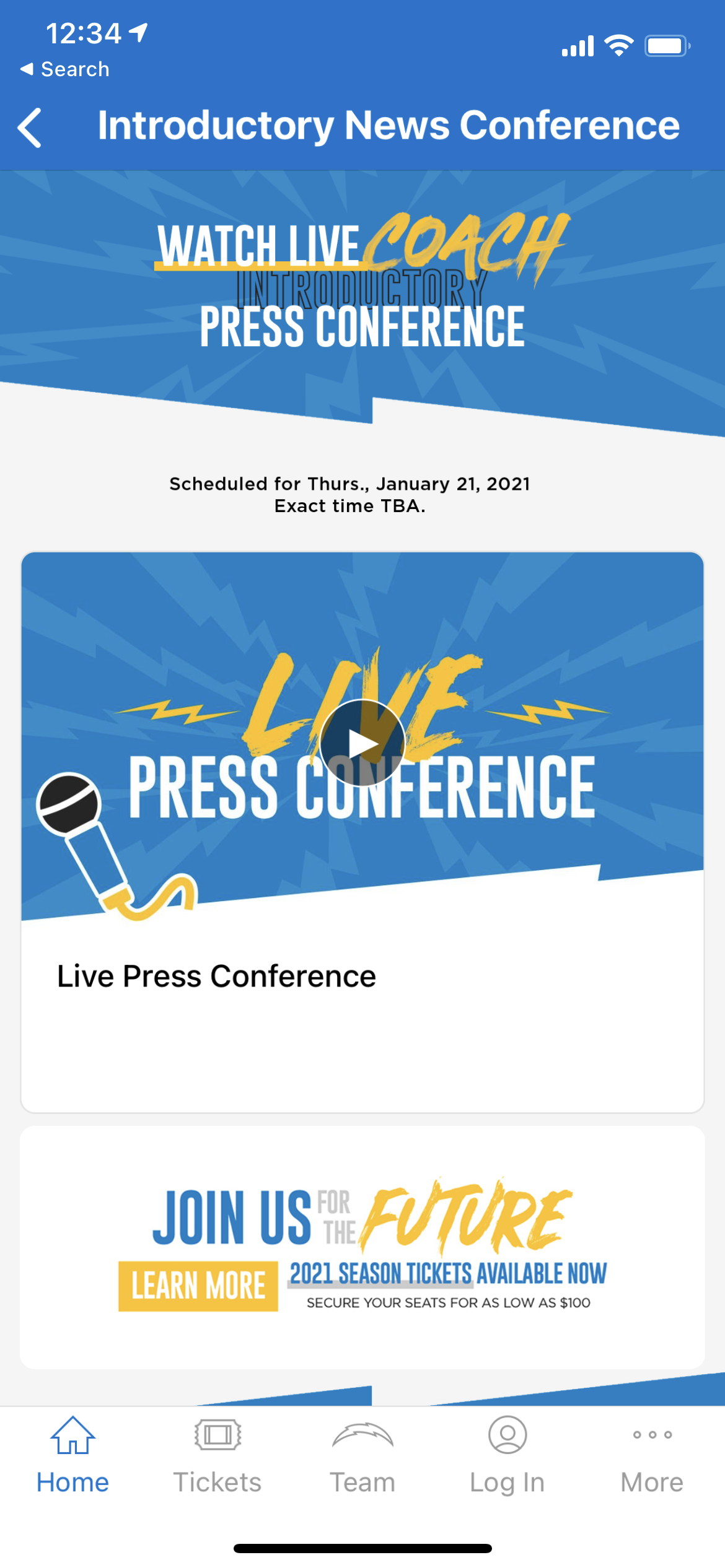 Step 6
Now that you are logged in you can watch the live introductory press conference for free here.